Vintec joins as launch partner for New Zealand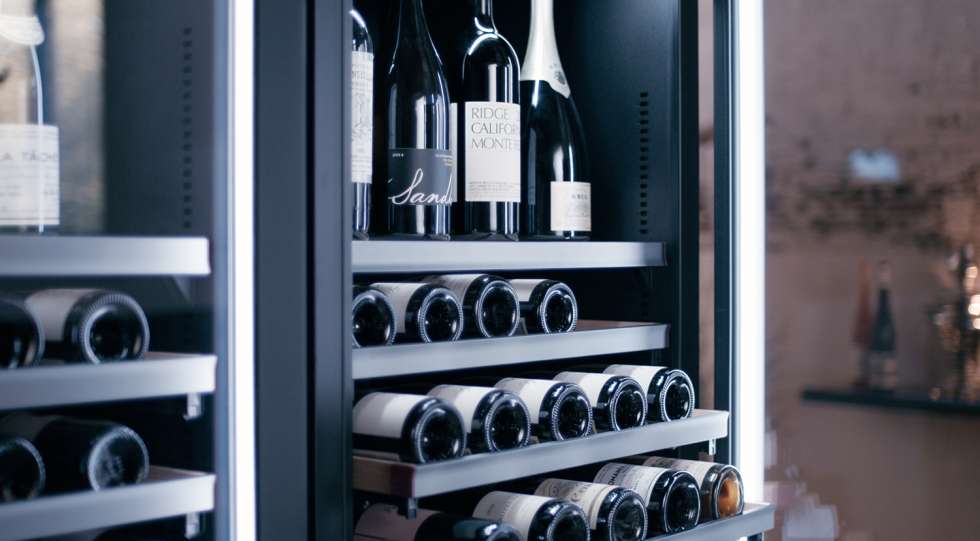 Vintec, the leading expert brand in climate-controlled wine cabinets and cellars, is Star Wine List's partner for the launch of the guide to the best wine places in New Zealand.
(Partner story with Vintec)
"New Zealand is a country of fantastic wines. And as wine lovers, good wine is always on the top of our minds at Vintec! Beyond that, Vintec has been around for over 20 years now, and during this time New Zealand has been an important place for us, where we have many wine lovers who own Vintec wine cellars and that have also engaged with us through our Vintec Club wine tastings and events," says Rafael Braz, Head of Communications and Community.
Created by two French wine aficionados, Vintec was first launched in Australia and Singapore in 2000, and rapidly became the leading brand across Asia-Pacific. In 2016, Vintec was acquired by the Electrolux group, which is taking the brand beyond Asia-Pacific to North America, and Europe, and is developing new innovative products/solutions to meet the needs of wine professionals and wine lovers worldwide.
Rafael Braz says that Vintec is excited to support the initiative in New Zealand as the launch of every new Star Wine List guide always highlights and recognizes the good work sommeliers and restauranteurs are doing in their establishments.
"We have worked with many restaurants and bars during these last 20 years, as they are an important part of our clientele, and we know how important this type of recognition is for the professional and for the business. We want to see the hospitality business thrive, particularly after some rocky years with the pandemic and lockdowns."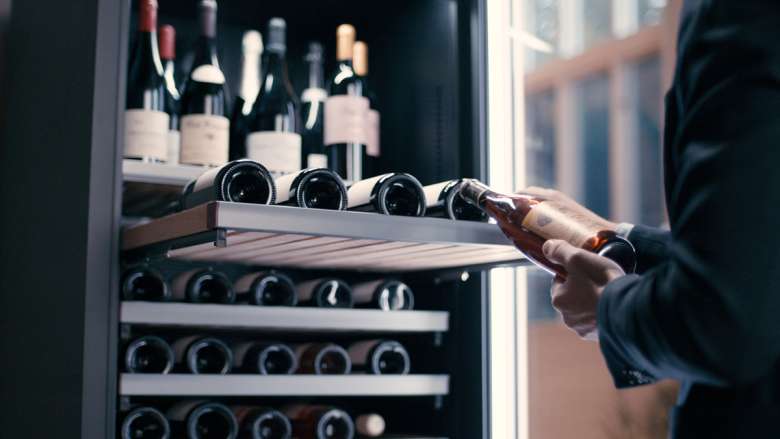 What is your opinion about the wine bar and wine restaurant scene in NZ?
"We see the wine scene in bars and restaurants booming at the moment and is clearly rivalling with Australia's biggest cities like Sydney and Melbourne. There is an increasing and, in our opinion, earned sense of pride around local producers that goes beyond the main star regions of Marlborough and Central Otago, but includes Hawke's Bay, Canterbury and Martinborough." "It's an overall exciting environment to be in and definitely a great time for the guide."
2022 also marks the ten year anniversary for Vintec Club – congrats to that! How has the first ten years been?
"Yes, indeed! The Vintec Club started ten years ago with the objective of recreating the type of special wine experiences which the team had been fortunate to enjoy as part of private wine clubs in France. The team was certain that owning a Vintec should be so much more than just having a wine cabinet."
"By the end of 2013, the Vintec Club organized its first ever Private Tasting, in Sydney, Australia, with Château Coutet, renown house from Bordeaux – St. Emilion. In this opportunity, the basis for the subsequent 300+ private dinners and tasting was set – create a comfortable and relaxed environment to welcome the club members, give the opportunity to connect with other like-minded wine lovers and celebrated winemakers, and have an outstanding gastronomic and wine experience."
Today we have over thirty thousand members, with approximately 1500 of them in New Zealand
"The club continued to expand over the following years, providing more services, benefits in different locations. After covering the main cities in Australia, in 2015, Vintec Club was launched in New Zealand, and had its first event in Auckland."
"Today we have over thirty thousand members, with approximately 1500 of them in New Zealand, and we offer not only exclusive invitations to wine tastings and dining experiences, but also benefits, access to content and experts in wine - all a wine lover needs to be able to explore further the vast and exciting world of wine."
How are you gonna celebrate?
"We will celebrate these ten years of club existence by taking a group of very lucky 22 Vintec Club members to arguably the most prestigious wine region in the world - Burgundy, France. We have a busy but fantastic agenda planned with activities, dining and tasting experiences, and visits to exclusive wineries, including in Vosne-Romanée and Puligny-Montrachet."
"The Vintec Club 10 Years Burgundy Tour will happen on the first week of July and we will be doing a full coverage via our Instagram page (@VintecClub) - so of our followers and wine lovers can also get some great tips and recommendations from the region. We invite everyone to join us by following our page!"
"As for the Star Wine List guide launch in New Zealand, we will be cheering with two bottles: an authentic and representative Sauvignon Blanc from Marlborough - Abstract Sauvignon Blanc, Blank Canvas 2017, and a fantastic Syrah from Hawke's Bay - Trinity Hill, Gimblett Gravels Syrah 2015! This will be great!"
To learn more about Vintec, visit: www.vintec.com
Published 23-June-2022
Sponsored / New Zealand
Premium: Search more than 2000 wine lists in 35+ countries. Download an unlimited number of wine lists.