5 great wine bars and wine restaurants in Wellington 2023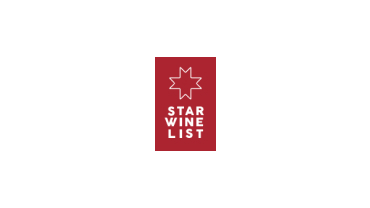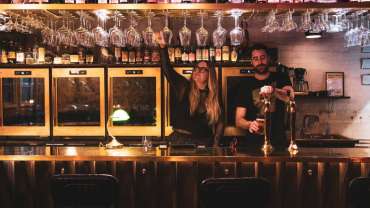 In New Zealand's capital Wellington, you can find some of the most renowned wine bars and wine restaurants in the country. Star Wine List's ambassador, sommelier Maciej Zimny, has selected his favourite wine spots in the city.
Vintec is a global leading specialist in premium climate-controlled wine cabinets and cellars

Phone: +64 4-471 1313

Address: 36 Customhouse Quay, Wellington Central, Wellington

Atlas is located on the corner of Customhouse Quay, in close proximity to the central business district and Government residence, just a street across from Wellington Harbour. With its floor-to-ceiling glass frontage you can enjoy plenty of natural light during lunch, and the magical lights of the city during the evening. When it comes to fine dining experience, this is the place to visit in Wellington. Atlas is thoughtfully designed with the modern diner in mind, finished with a stylish interior, comfortable seating and subtle wooden elements which create a welcoming atmosphere, perfectly sui...

Phone: +64 022 169 3504

Address: 278 Willis Street, Te Aro, Wellington

Cinderella Wine Bar Bistro is located on the outskirts of Willis Street and Karo Drive, offering close proximity to Central Wellington and direct access to State Highway 1. Over the past decade, the area has seen a gradual influx of hospitality venues, and a major transformation for Cinderella occurred when Florent Souche, an experienced Wellington hospitality expert joined the team. A versatile establishment, Cinderella can be best described as a Wine Bar & Bistro, a wine shop, and a function venue, all thanks to its impressive size and layout that offers numerous options for patrons. Floren...

Phone: +64 4-499 4199

Address: 99 Boulcott Street, Wellington Central, Wellington

Without a doubt, Boulcott Street Bistro is a Wellington institution. Established in 1991, this charming, cosy restaurant is located in a beautiful old Victorian cottage on the outskirts of the central business district of Wellington: a culinary haven amongst the hustle and bustle of city life. Inspired by Victorian gothic architecture, complete with dramatic sweeping roof, elegant gables and even a turret, this iconic venue is unforgettable once seen. The interior is filled with warm wooden elements, low beams and delicate lighting: the decor finished with white linen table cloths. If you wis...

Phone: +64 4-385 6671

Address: 6 Swan Lane, Te Aro, Wellington

Situated inside an old red-brick bakehouse, Noble Rot is a cosy European-inspired wine bar and restaurant tucked away on the corner of Swan Lane. The fit-out is mainly composed of exposed brick walls, wood and steel elements, adding an old-fashioned charm, but you are immediately struck by its distinctive features upon entering: the bespoke, two-tier wine bottle chandeliers that command the attention of all who sit under them. Wine bottles are everywhere, displayed on just about every surface, shelf and wall you can see. The interior is split between three sections: the bar, dining area and...

Address: 60 Ghuznee Street, Te Aro, Wellington

Puffin Wine Bar has found its home at The Intrepid Hotel, former warehouse of Cadbury Chocolate, just off Cuba Street. This hidden gem is located at the gateway to the culinary district of Wellington, surrounded by restaurants, brew bars, music venues, vibrant street art and some of the capital's best coffee shops. You are drawn off the street by dim lighting shining through a long corridor: the secret entrance to Puffin. The interior decor boasts a long brass bar top, intimate sofa booths along the wall and casual seating in the middle of the room. Towards the rear there is a small, cosy cour...