Top somm Emma Farrelly is Star Wine List's new Perth ambassador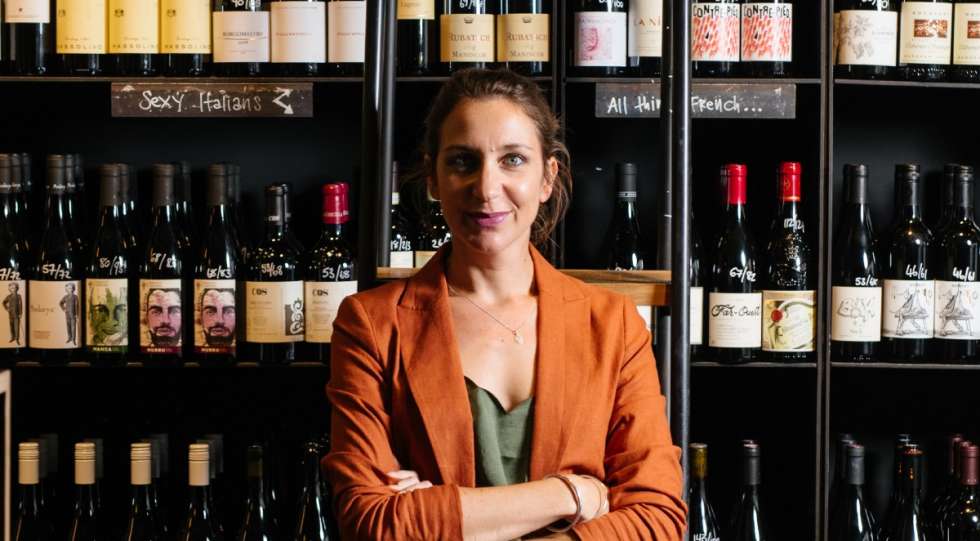 Star Wine List is launching a guide to the best wine bars and wine restaurants in Perth, Australia. Sommelier and consultant Emma Farrelly, Star Wine List's new ambassador, is the woman behind the selection.
"I'm very excited – it is so great to be representing Perth in such a prestigious publication. We are the most isolated city in the world and do sometimes get forgotten about. This is an amazing opportunity to showcase some of the amazing venues and incredible people that make up the fabric of the state's hospitality scene," she says about her new ambassador role.
"I'm looking forward to sharing some of the special places that make up this awesome city. We have some fantastic hospitality offerings in Perth, so being able to talk to the rest of the world about them (and hopefully encourage people to travel here) is a great opportunity."
Emma Farrelly has lived in Perth her whole life and started working in hospitality at an early age. Then, around age 21, she took a restaurant manager position which involved writing the wine list.
"I did not know enough, so I swiftly decided to start studying wine, and the rest is history."
Since then, Emma has worked as a sommelier and consulted on various wine lists and menus, earning her recognition through numerous awards, including Sommelier of the Year at the 2019 Australian Gourmet Traveller Restaurant Awards.
More venues are opening in the suburbs rather than the Central Business District, which is a good indication of how people spend their time right now
Today she works at the State Buildings/Como the Treasury, where she has curated wine lists and wine events for each of the award-winning restaurants at the State Buildings, including Wildflower, Long Chim, Post, Petition Kitchen and Wine Merchant.
"I am the Director of Wine and have been there for over six years," she says.
Emma is also a regular judge at various wine shows across Australia and also reviews regularly for the online wine platform Wine Pilot.
Her first selection of wine spots for the Star Wine List guide holds ten venues in Perth and yet another in Margaret River. She says a slew of small wine bars have been popping up over the past few years, offering share plates and good wine programs.
"It is great to see. More venues are opening in the suburbs rather than the Central Business District, which is a good indication of how people spend their time right now. Fremantle and South Fremantle have really taken off with plenty of offerings. Being close to the ocean means it is very busy in the warmer months, and the service is always super friendly and relaxed."
Trend-wise, Emma says minimal intervention wines are still very popular among the younger demographic.
"Lighter, vibrant reds, salty whites and plenty of skin contact wines from Australian producers are currently very desirable. Chardonnay from Margaret River is always a favourite – insane value and quality which we know won't last forever! Italy is still strong and incredibly popular."
Anything you would like to see more of when it comes to wine places in Perth in general?
"More younger people in the scene here! We have an incredible group of young wine people coming up through the ranks now, but because of the growth of venues throughout the state, it's just not enough. Training and upskilling the next generation is incredibly important for the Western Australia hospitality scene."
Anything you want to see less of?
"Less freight charges please!"
Of course, Star Wine List is all about great wine lists, and when it comes to defining a great wine list, Emma says: "Balance and interest. Being considered regarding the style of food and demographic of the venue."
"I also believe a great list should be mindful of vintages whilst including a broad range of producers and regions. For me, picking up the wine list in a venue is the first piece of literature I look at! It really does offer an insight into what a venue is trying to achieve."
Check out Emma Farrelly's Perth selection below, and her recommendation to Settler's Tavern in Margaret River
Premium: Search more than 1900 wine lists in 35+ countries