The Vineyard at Stockcross won New Zealand category in the UK 2022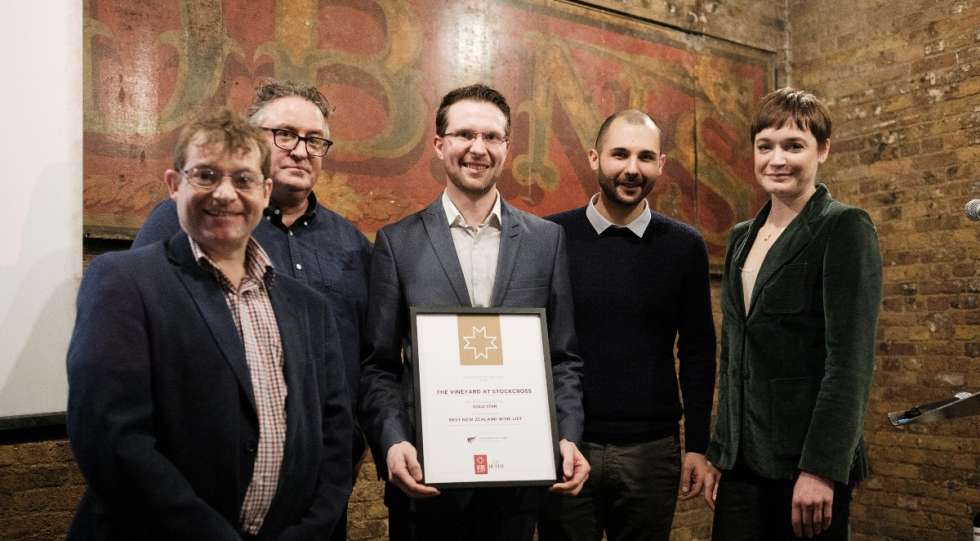 On Feb. 21, the best wine lists in the UK were celebrated during the second edition of UK Wine List of the Year, co-hosted by Star Wine List and The Buyer. The Vineyard at Stockcross in Newbury won the category Best New Zealand Wine List, a category that recognizes the best wine list with New Zealand wine. The category was presented by New Zealand Wine.
"Vineyard at Stockcross has a thoughtful selection of New Zealand wines, covering both islands with great diversity of regions and appellations. The list also represents diversity of styles, displaying well-established and classic white and red varieties and wines, but also exciting emerging styles like Arneis, Pinot Gris and late harvested Riesling. And, most of the wines are from back vintages, adding a special value as well," says jury member Raimonds Tomsons, Best Sommelier of Europe and Africa 2017, about the winning wine list.
The Vineyard at Stockcross was one of the biggest winners during UK Wine List of the Year 2022: The venue also won the categories Best California Wine List and Best German Wine List.
The silver medalists in the New Zealand category were:
China Tang at The Dorchester, London
City Social, London
Hide, London
Pollen Street Social, London

The jury for the event was filled with top sommelier and wine names:
• Ruth Spivey, sommelier, writer, Star Wine List UK ambassador
• Salvatore Castano, Best Sommelier of Europe and Africa 2021
• Arvid Rosengren, Best Sommelier of the World 2016
• Raimonds Tomsons, Best Sommelier of Europe and Africa 2017
• Rajat Parr, sommelier, winemaker, author

Star Wine List of the Year started in the Nordics back in 2018, to celebrate the great wine lists and the teams behind them. Last year, our first international tour went to 10 markets in Asia and Europe. During the second tour of Star Wine List of the Year, we have so far visited Finland, Denmark, Australia and Norway. And now we came to the UK for the second time, in partnership with The Buyer.
Published 21-February-2022
News / UK
Premium: Search more than 2000 wine lists in 35+ countries. Download an unlimited number of wine lists.