Star Wine List launches wine guide to Paris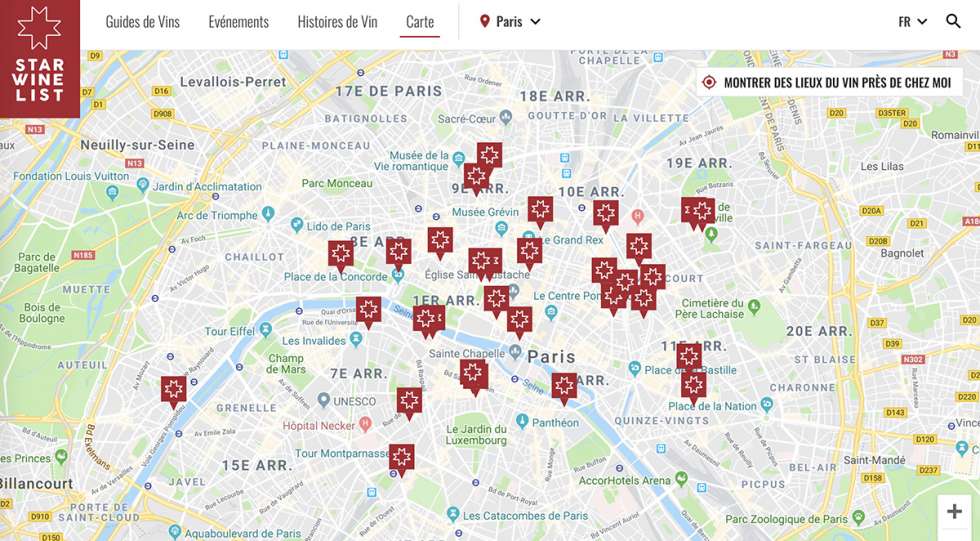 Welcome to Paris and our brand new guide to 31 of the city's great wine bars and wine restaurants. Thomas Simian, sommelier at Vantre in Paris, has created the guide to the classics as well as to the hidden gems.
"I would love to see Star Wine List as the reference when it comes to finding new and exciting wine places in Paris. I hope we can contribute to the wine scene in Paris, and to share the huge enthusiasm among the young sommeliers in the city," says Thomas Simian who is the Paris ambassador for Star Wine List.
Thomas Simian is the sommelier at the acclaimed Paris wine bistro Vantre, where he works with the well-known sommelier and restaurateur Marco Pelletier.
"We are extremely excited to go live in Paris after having already launched in cities like London and New York. Thomas Simian has done a great job with the selection and I can't wait to use our online map and do a wine bar crawl around Paris soon," says Krister Bengtsson, founder of Star Wine List.
To check out the Paris venues, follow our links to the guides:
Great wine restaurants in Paris
Great wine bars in Paris
Or if you are in Paris, go to our map and see which venues are close to you.

From the start, Star Wine List guides wine lovers to 31 wine bars and restaurants in Paris - and as usual, the selection includes all types of venues, all the way from small wine bars like Septime La Cave to fine dining palaces like Le Clarence. For many of the restaurants and bars you will find their wine lists on starwinelist.com, and you can even search for particular wines and see where they are listed. As Star Wine List goes live in Paris, the site will also be published in French, along with Swedish and English.
Read more about Thomas Simian and check out Vantre through the links below.
Santé!