Madeleine Stenwreth, MW: Wine lists can drive me mad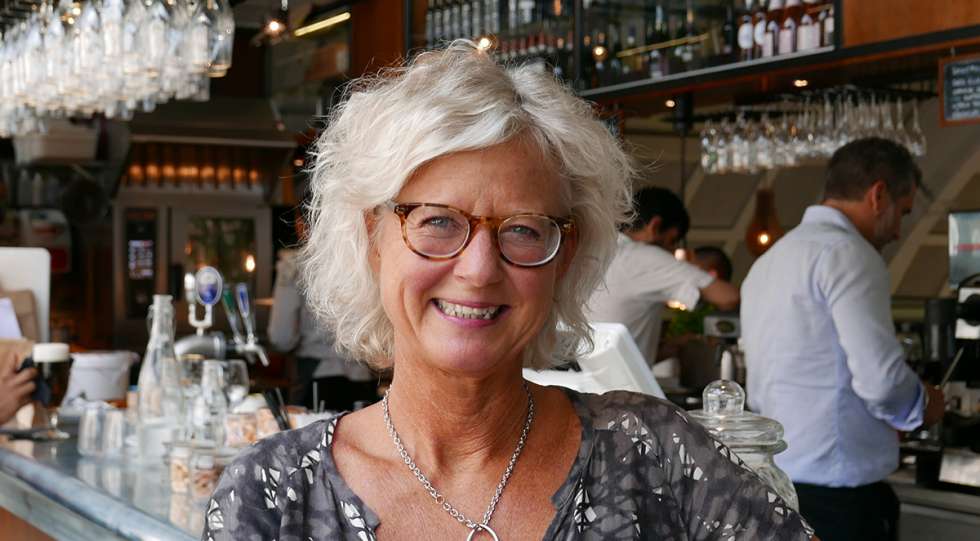 "It can drive me mad when at every restaurant I go to in Sweden there is France, a little Italy, perhaps a German, an Austrian and some California on the wine list. But what about the rest of the world, you geeks!"
Madeleine Stenwreth is one of Sweden's only three Masters of Wine and she has held basically every job there is in the wine industry. Her career started at her family's restaurant and she went on to study as a sommelier, ending up as Head Sommelier at a restaurant in Paarl, South Africa. She has worked with wine importers, as a buyer at Systembolaget and as a consultant for both wine importers and wine producers. The MW initials were earned in 2008, after working a year and a half on her dissertation "The effect of altitude on Malbec in Mendoza".
Stenwreth spends three weeks per year just on the International Wine Challenge where she is Panel chair. A number of jury positions and lots of travel gives her the global perspective that she translates mainly into consulting for wine producers in the southern hemisphere.
"I have been viewed as a New World person but I don't want to let go of the rest of the world because I would lose in relevance. I have to be in touch with the entire world to know that I guide my customers in the southern hemisphere in the right direction because everyone is looking at the benchmark, which is the northern hemisphere and Europe in particular," Stenwreth tells Star Wine List during a brief stop at Stockholm's central station, en route from her home in central Sweden to Cape Town.
Madeleine Stenwreth is usually all smiles but when the discussion turns to Swedish wine lists her mood darkens. An analysis by Star Wine List shows that more than half of the wines on the Swedish top wine lists are French. Only one per cent are from South Africa and wines from Argentina make up only 0.3 per cent.
"It is interesting. I do a lot of lectures for Diploma sommeliers and when I get to these countries many don't know a thing. They are interested in the usual countries and everyone is running in the same direction. Then I wonder: Is this a hidden insecurity with many sommeliers? Perhaps many sommeliers follow the leaders because that means acceptance and confirmation. It takes a lot to stick your neck out. When I lecture to the sommelier students at Grythyttan I tell them: Dare to challenge, dare to be different."
Is there a lack of importers for other types of wines?
"The importers are afraid. When they work with restaurants they know they have to fight because the sommeliers only want Burgundy and Piedmont. Then they know: Do I want to exhaust myself to be able to earn something in five years or should I find wines that they want now. Then the answer is simple. I think that the sommeliers have earned too much power over how importers work today. And then we have Systembolaget where everybody runs after what is demanded right now."
At the same time there is a trend with new countries in Central Europe, the Balkans, Slovakia etc?
"Yes but you don't look at what Itata can do with Pais or with Cinsault from hundred year-old vines, or old vine Muscat that grows in field blend plantings with Chasselas on 120 year-old vines. That is not interesting, it is not cool. It is also easier to go to areas that nobody has ever had before because then people don't have preconceived ideas."
Is it not also the matter of a trend in restaurants away from full bodied and denser wines?
"Of course South America and South Africa are associated with that but now more and more are using concrete instead of oak, and you extract less and focus on elegance and plant at higher altitudes to get natural acidity in the wines. You have lower alcohol, that is the trend all over the world. The food is developing to be more fine and pure, and you cannot throw in a Malbec at 15 per cent alcohol and 100 per cent new oak. But there are so many others that can be super interesting. But if you don't look for them, you won't find them."
For the sommeliers who accept the challenge, or perhaps want to debate wine lists, Madeleine Stenwreth will conduct a master class with wines from Argentina in Stockholm October 2, with Argentinian sommelier Paz Levinson.
Published 10-August-2017
News / Sweden