Marie Pâris: "You never get bored in Montreal"
Marie Pâris, Star Wine List's Montreal ambassador and French language editor, is a French wine and food journalist living in Montreal. She's also the one who's curated the selection of the city's best wine bars and wine restaurants.
"Montreal has a very active wine scene. New wine bars and restaurants open all the time, which sometimes makes it hard to follow, but you never get bored and always have some new places to try," she says.
Marie Pâris fell in love with wine at an early age. Fact is she was only a few months old when she tried Champagne for the first time.
"It's an old French tradition to give a drop of Champagne at the christening celebration ! I also remember visiting la route des vins in Alsace quite often when I was a kid, as my paternal family lives in nearby region Lorraine. I loved watching the adults smell and taste the different wines, knowing it all came from those grapes in the fields. When I heard the word 'sommelier' and asked my father about it, he explained to me that 'it's someone who's paid to drink wine'. I loved the concept and immediately decided I would become one", Marie says.
"I eventually didn't become a sommelier, though my work implies sometimes drinking and writing about wine. I love its complexity and how we can spend hours just talking about it."
Six years ago she moved to Montreal, where she now manages the Restos/Bars section at magazine Voir. She's also the editor of Guide Restos Voir, a guide that review around 500 addresses in Quebec.
"I started writing about food and wine eight years ago in Paris when I worked for Grand Seigneur, a magazine about French food culture. I basically spend my life visiting restaurants and bars – and I love it. Also, I'm engaged to a former sommelier - winemaker - wine agent, so this implies trying a lot of wines."
She describes Montreal as a bit more relaxed and accessible wine city compared to other Canadian cities, mainly because wine in Montreal is firstly about sharing quality time.
"Because of the French roots and heritage, which is stronger here than in the rest of Canada, Quebec has a longer tradition of wine, and it's more culturally embedded."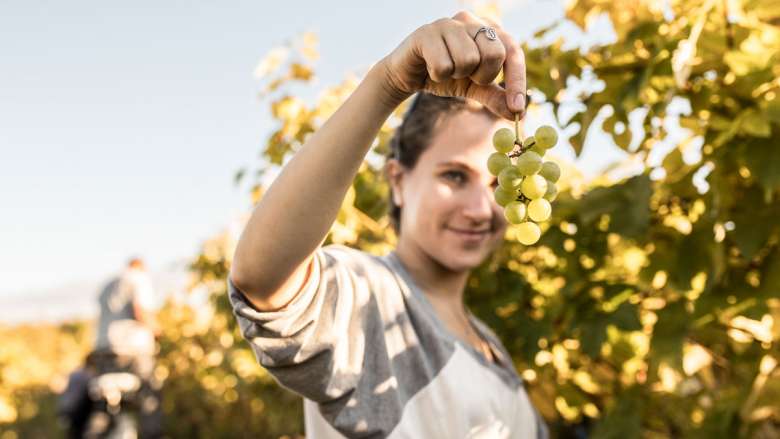 How has the wine scene evolved over the last ten years or so?
"It has grown exponentially, in parallel with the gastronomy scene. Professionals have made wine more and more accessible to people, and the beer scene certainly has influenced that too. Also, natural wine has poured into wine lists in the last few years. Montreal is emerging quickly on the world wine scene."
What are the most significant wine trends in Montreal right now?
"Local wines. These last few years, we see more and more vineyards in Quebec and people are eager to buy wine that comes from their own province. I think it's a very good way to be chauvinistic! And indeed some of those local wines are really great."
What would you like to see more of when it comes to wine bars in Montreal?
"Cheaper bottles. I used to drink for a lot less money back in France. In Montreal, people tend to drink beer because wine is so expensive ."
What are you looking forward to as ambassador for Star Wine List?
"I want people in Quebec and abroad to discover more about the amazing wine places we have here and the wine personalities of the province. Also, I love the Star Wine List concept, and I want to help to expand it here and get people to use it daily. I'm also really looking forward to work in its international context, with people all around the world, all crazy about wine."