Yang Lu MS: "A great wine list should be able to showcase personality"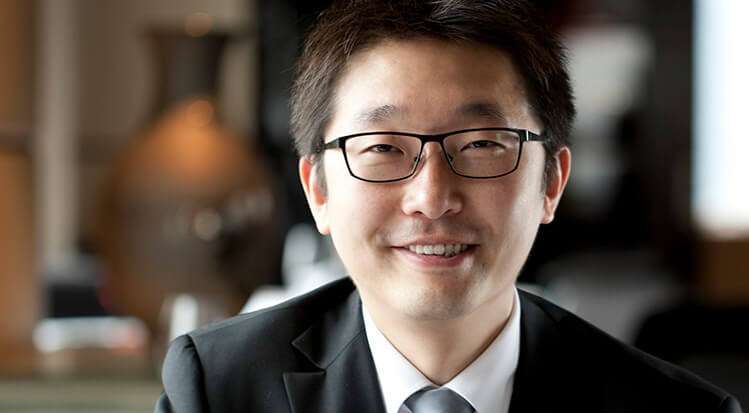 Star Wine List is proud to welcome Lu Yang, China's first and so far only Master Sommelier, to the Star Wine List jury. He jumped right into judging our Austrian wine list category in our Norwegian Star Wine List of the Year competition, Norge's Beste Vinkart.
"We are very happy to get Yang onboard. His experience and expertise will make our wine list celebration even more international as we move around the world towards the Global Final in Vienna in 2021, hosted by Austrian Wine," says Krister Bengtsson, Star Wine List's founder.
Yang Lu, China's first and only Master Sommelier, is the newest member of Star Wine List's international sommelier jury. He will be part of the upcoming Star Wine List of the Year celebrations and is also joining the team as our ambassador.
Yang has a degree in viticulture and winemaking from Niagara College in Canada and has won all three major sommelier competitions in China.
When and how did you get into the wine business?
"I didn't even know what Chardonnay was when I decided to enroll in a viticulture and winemaking program back in 2005. I got in because I was a borderline alcoholic, a confused physics-major college kid, wandering between being drunk and half-drunk every day, and life was going nowhere."
"So I figured to make a living out of drinking, but I also predicted that wine would have a big future in China. Luckily for me, it turned out to be the best decision I made in my life, and wine is getting bigger in China, faster and wilder than I expected."
Where are you working now?
"I would say globally for the past ten years (except for this crazy 2020 vintage). But mainly I am based in Shanghai and Hong Kong, where I work as a wine consultant, providing all-round-services for Shangri-La Hotel Group, airlines, private clients, and several Michelin-starred restaurants. I've also founded a wine education and service institute called Grapea & Co, which is one of the most important ones in China. And, I am the chief wine editor for Food & Wine China, and I also collaborate with a few luxury lifestyle brands, judge, speak and host wine events globally."
What's your opinion about the wine scene in China in general, and Hong Kong in particular?
"China and Hong Kong are enormously different wine markets. Hong Kong is probably more westernised, but of course with its own personality and elements, especially with the various results caused by zero tax on wine.  But for foreigner peers, it's likely an easier market to access, understand and be part of with."
"China can be highly complicated and honestly confusing, even for me. It's almost not a single market, but a combination of different markets, in terms of wine culture development, distribution channels, market positioning, main players and key opinion leaders, and of course wine pairing (different cuisines). But it definitely has enormous business potential."
"At the same time, doing business in China is unique. In terms of business (not only wine but all types of business), a lot happening here are rather unprecedented on the world stage. Therefore, experience and perspective from the West or even other countries in Asia might be irrelevant. There are so much that can be done here; it's definitely the most exciting market in the world right now."
It's a great honour and pure satisfaction to work along some of the greatest peers in our industry
How does it feel to join the jury team for Star Wine List of the Year?
"It's a great honour and pure satisfaction to work along some of the greatest peers in our industry. Paz, Pascaline, Arvid, Marc, Raimonds, I cannot wait to share some tasty wines with all of you."
What's the definition of a great wine list, in your opinion?
"Besides having high-quality wines (a minimum standard), a great wine list should be able to showcase personality through its selections, format and design. It can attract both knowledgeable guests as well as inexperienced wine lovers. More importantly, sales."
What wine country/region in the world do you find most interesting right now?
"It would be unfair to choose ONE most interesting region in the world of wine now, as there are just so many, from old world to new world, from ancient regions to upcoming areas. But, I would say Hokkaido of Japan."
What do you usually drink on a night off?
"Gin tonic, champagne, any refreshing white, cool-climate Syrah, beer sometimes, and cognac if it's deep into the nights."
To avoid any bias, Yang Lu will not be part of the judging in our HK/Macau, Shanghai and Taiwan competitions.
Published 11-November-2020
News
Premium: Search more than 2000 wine lists in 35+ countries. Download an unlimited number of wine lists.