Louis M. Martini – top California Cabernets since 1933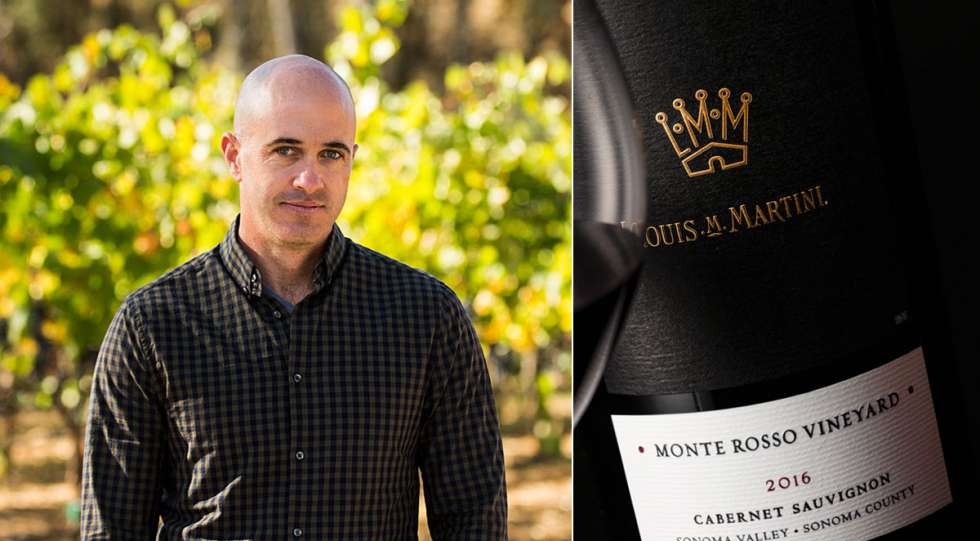 Building on a legacy that began in 1933, the idea and commitment for Louis M. Martini Winery is straightforward: to make the best Cabernet Sauvignon possible. And with the crown jewel Monte Rosso, they have won wine lovers' hearts all over the world.
(Partner story with Louis M. Martini Winery)
"Each wine is crafted to celebrate the terroir where it is grown. From the classic style of our Napa Valley Cabernet Sauvignon to the distinct, site-specific characteristics highlighted in our Monte Rosso Collection, to the pinnacle of our portfolio with Lot No. 1 Cabernet Sauvignon, the history and range of the grape is paramount," says Michael Eddy, the fourth winemaker in Louis M. Martini history.
Michael Eddy took over as winemaker in 2015, after spending more than a decade under the mentorship of the Martini family's third-generation winemaker, Mike Martini. Cabernet Sauvignon has always been the focus for Louis M. Martini, and today they offer a collection of internationally acclaimed wines from Napa Valley and premier sites in Sonoma County.
Care for history and tradition, innovative winemaking techniques, and sourcing the best grapes possible is main aspects that have gained Louis M. Martini Winery high scores in the international wine press and praise from consumers.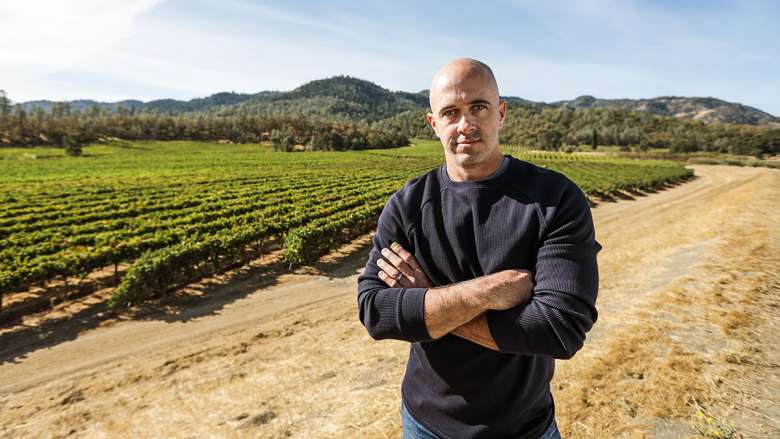 "I'm inspired by the three generations of Martini's that preceded me in the cellar. It's become important to me to be connected to tradition, history and a genuine story. It adds depth and a sense of purpose, and it makes me feel rooted in something. That said, I still continue to challenge myself with new techniques and approaches in the cellar, and I evolve our portfolio and write new chapters in the winery's amazing story," says Michael Eddy.
The name of the winery comes from the pioneer Louis M. Martini, who at age 12 left Genoa, Italy, and travelled to the US to join his father in San Francisco. He made his first wines with his father in San Francisco and was then sent back to study winemaking in Italy before heading back to California. In 1933, Louis M. Martini built his new winery in St. Helena, north of the town of Napa.
Fun fact
Did you know that the crown logo actually shows Louis M. Martini's initials, LMM? The logo was originally drawn on a cocktail napkin by Louis M. in a New York club during the prohibition.
Today Louis M. Martini stands for classic Cabernet Sauvignon wines; full-bodied and well-structured, yet refined and elegant, and suitable for long ageing.
When asked to explain the main characteristics in the wines, Michael Eddy says:
"Louis M. Martini wines showcase a ripe, modern fruit profile, classic California structure and a notable backbone of acidity and tannin."
Michael Eddy says that the most important aspect when creating a great Cabernet Sauvignon wine is sourcing and farming:
"Since 1933, Louis M. Martini has sourced from the most coveted mountain vineyards throughout the Napa Valley, knowing the best grapes make the best wines."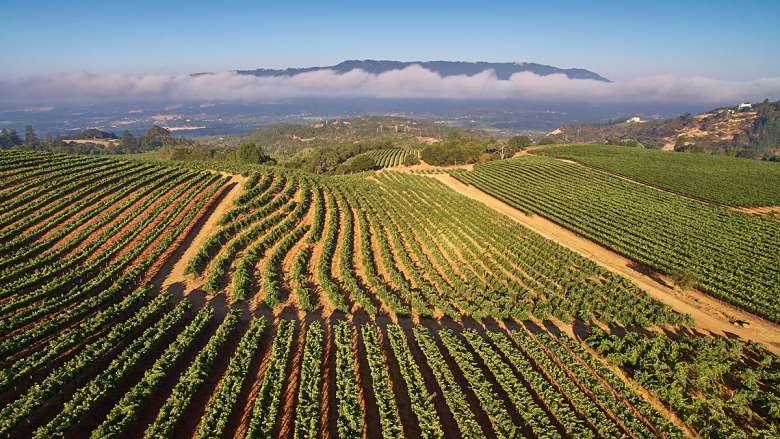 The iconic Monte Rosso vineyard is one of California's most prized locations for growing grapes. With some vines dating back to the 1880s, the vineyard is covered in mineral-rich volcanic red soils and has been an estate property since 1938.
"Monte Rosso is one of the most unique vineyards out there - and it might be one of my favorites. The vineyard sits high above the Sonoma Valley, rolling across steep, rugged terrain in the Mayacamas mountains. The vineyard's high-altitude position, low-yielding vines, iron-rich soil and ideal western exposure produces wines with a unique sense of terroir," says Michael.
The top wine Monte Rosso Vineyard Cabernet Sauvignon is crafted from a handful of select blocks in the historic Monte Rosso Vineyard. The blocks were aged separately for months before the final blend was assembled and sent back to barrel for more ageing.
We're always working on new and exciting things at the winery
"The wine is marked by generous aromas of blueberry, vanilla and black licorice while notes of dried cherry, cassis, cedar and soft leather are unveiled on the deeply layered palate. Fine-grained tannins and Monte Rosso's hallmark hints of cinnamon and clove spice make their presence known on the exceptionally long, earthy finish."
With Monte Rosso being one of the most unique and famous vineyards in Sonoma Valley, other iconic Louis M. Martini vineyards are situated in Napa Valley. Stagecoach Vineyard, marked by enormous quantities of rock and hard volcanic soil, is a vineyard that produces wines that are robust and unhindered and have been a blending component for Lot No. 1 – a mosaic of appellations and vineyards and an assemblage of Napa Valley's best mountain, benchland and valley floor fruit – for over a decade.
"We also highlight our Cypress Ranch Vineyard. Basking in the warmth of Pope Valley, Cypress Ranch is known for its long, warm days and cool, crisp nights that dictate one of the largest diurnal shifts in Napa Valley," says Michael.
Cypress Ranch is an important part of the blend for the top wine Napa Valley Cabernet Sauvignon, made from several of Louis M. Martini's premium Napa Valley vineyards.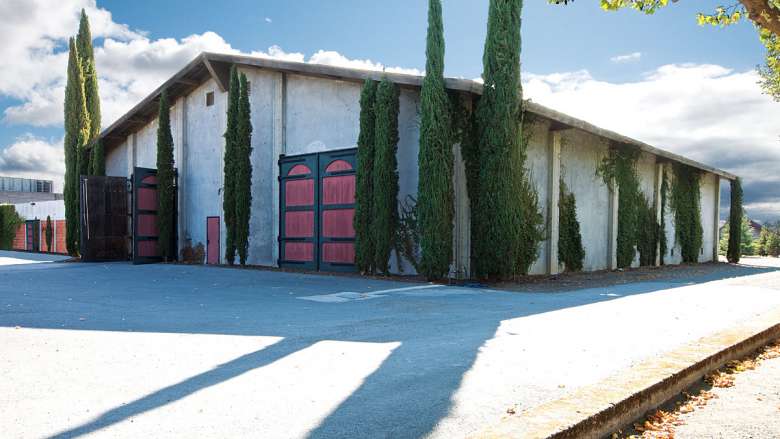 "Cabernet Sauvignon from Cypress Ranch is highly structured and complex, with a unique balance of medium-dark fruit tones that rest on soft, dusty tannins."
Louis M. Martini has a history of being connected to tradition and still being innovative pioneers. That is a legacy that is still key for Michael Eddy and the team.
"We're always working on new and exciting things at the winery, but there's nothing I can speak to specifically…yet. We recently released the final addition to our Crown Cabernet Collection, our Stagecoach Vineyard Cabernet Sauvignon, which was a momentous moment for me."
Read more on the Louis M. Martini website here.
Find Louis M. Martini wines on wine lists around the world with Star Wine List Premium.
Studio Winery Cellar 254
Cellar 254 was the passion of third-generation winemaker Mike Martini and was completed in 2003. Here, Louis M. Martini offer luxury capabilities to craft wines with artistic precision through these benefits:
• Micro-fermentors,ranging from one to seven tons in capacity.
• Tank design that optimizes skin-to-juice ratios, offering enhanced options for tannon development and color extraction.
• Submerged cap fermentation capability.
• Gravity-fed techniques for the most tender handling.
• Pneumatic punch-down equipment, which simulates punching down by hand.

Published 06-January-2022
Sponsored