Let top sommeliers taste your wines with our Virtual Round Table & Tasting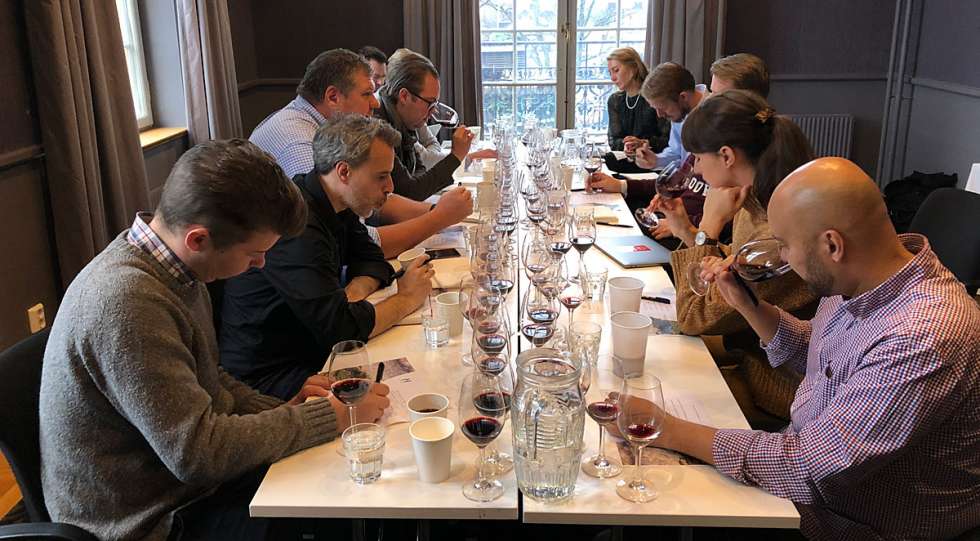 Keep the wine wheels spinning during the crisis: Have your wines tasted by experienced sommeliers around the world. Introducing Virtual Round Table & Tasting by Star Wine List.
The wine industry at large currently faces a huge disruption during the coronavirus crisis. For the sommeliers and the on-trade, the situation is extremely hard with layoffs and restaurants being closed all over the world.
We have been wondering what we can do to help while so many of our friends are losing their jobs. One thing we can do is to keep connecting wineries, regional and country organisations with sommeliers.
Therefore we propose our new Virtual Round Table & Tasting.
Let's fight to get through this together:
- Wineries, regional and country organisations, you cannot travel but we can help get your wines out there and you can help getting sommeliers work during their down-time.
- Sommeliers, you can get freelance work and develop your communication skills and network.
THE OFFER TO WINERIES, REGIONAL AND COUNTRY ORGANISATIONS:
Get your case of wine in front of top sommeliers in one or several markets of your choice. The sommeliers will taste the wines and give feedback both on the wines, the styles, their idea of how they think the wines will play in their market (when it gets back to normal).
Here is how we do it:
1. You choose a target market. It can be a city or country, primarily in the Star Wine List network of 19 countries. You can also choose to target a global selection of sommeliers.
2. We will recruit sommeliers who will taste your wines and get paid for it as part of the deal.
3. You send the wine directly to the sommeliers.
4. The sommeliers will taste the wines and give feedback, either in a written report - or we will host a live video conference where you conduct the tasting and we lead the discussion.
5. Additionally, we can produce sponsored articles from the event, social media videos from sommeliers and other campaigns.

Contact us at sales@starwinelist.com for a discussion and custom offer.
For sommeliers who are interested to be part of this - please contact us by email with CV to sales@starwinelist.com. We will primarily work with sommeliers who work or have worked at venues listed by Star Wine List, but hopefully,​ we can spread the concept in a wider circle too, if there is demand.