Star Wine List turns 5 - cheers!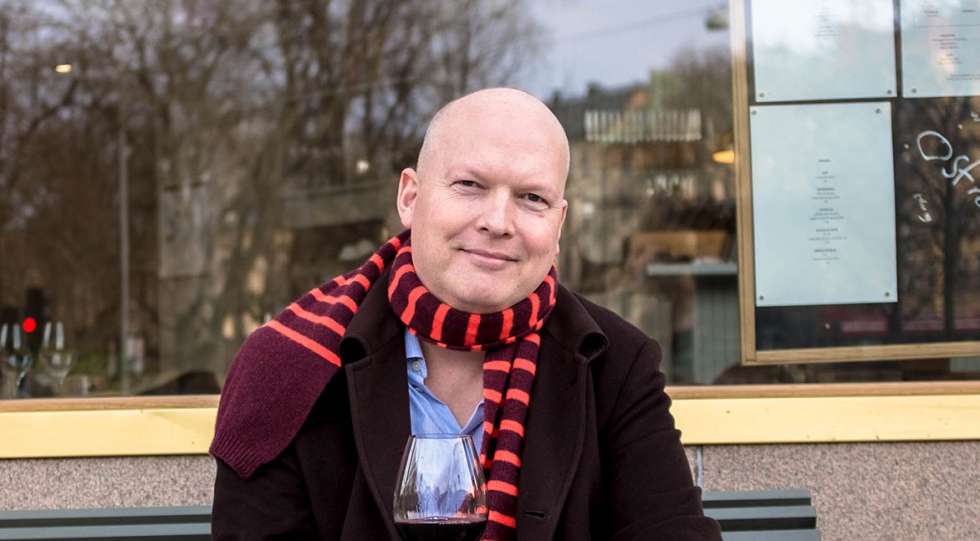 On May 15, 2017, we launched Star Wine List. It was in a different age, pre-pandemic and pre-war. But our mission stays the same: To help wine lovers find great wine bars and wine restaurants, writes Star Wine List's founder Krister Bengtsson.
There were so many restaurant guides in the world, but as a wine lover you often asked your friends for recommendations. That is why we started Star Wine List. And that is why we keep building it.
No, that is not true. We keep building it because we get so much love from wine lovers like you. Thank you for all the cheers and great feedback over the years.
We started in Stockholm with one simple rule: Which are the wine bars and wine restaurants that we would take wine lovers to if you came to visit? The list included our favorite small natural wine bars, bistros and fine dining restaurants, serving all kinds of wines.
The first selection highlighted a few dozen addresses in Sweden. Today we recommend 1969 wine bars, restaurants and wine lists in more than 30 countries.
Our current locations include Svalbard in the Arctic sea in the north, Buenos Aires and Cape Town in the south; Hawaii in the west and Byron Bay in the east (New Zealand is soon taking over that distinction).
All selections are curated by wine professionals. Pro tip: Sign up to our newsletter to learn about all our upcoming launches.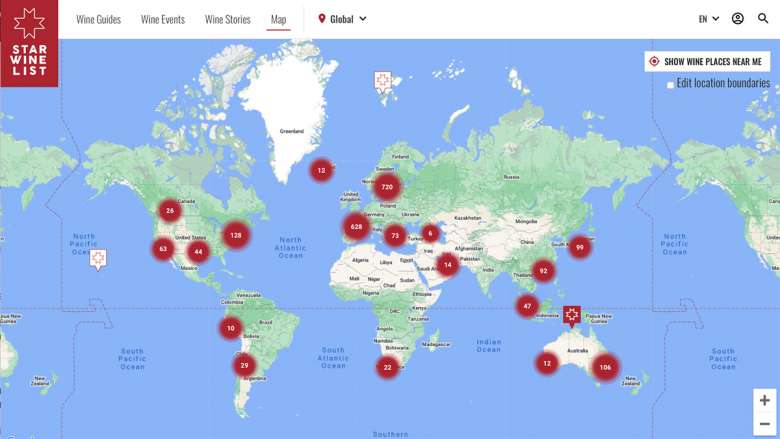 Study the Star Wine List Map here.
Besides featuring great wine places and wine lists and telling the stories of sommeliers and wine personalities around the world, I would like to highlight two important areas of Star Wine List:
Star Wine List Premium
With Premium you can search more than 1500 wine lists around the world for your favorite wines. Great if you're going out with friends and have a craving for Richard Leroy, DRC or Gaja.
Smart members and sommeliers use it for price comparisons too of course. And winemakers use it to check where their wines (and competitors) are listed. Our Premium membership will grow a lot over the coming months, join us and let us know what you would like from it!
Check out Premium here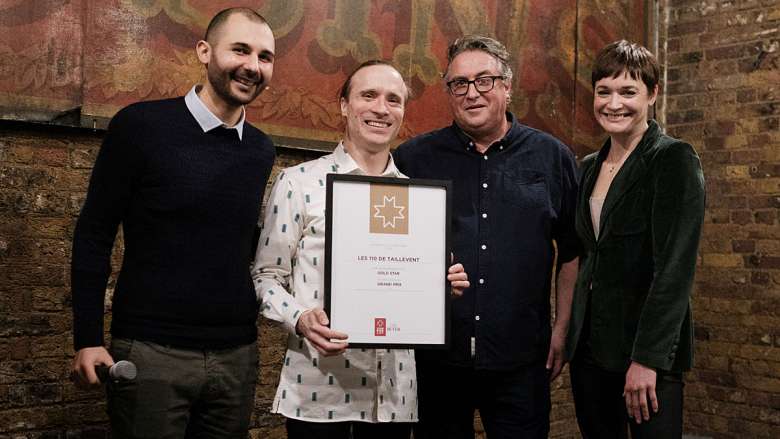 Star Wine List of the Year
Our celebration of the great wine lists and the teams behind them is spreading like wildfire. Over the next three weeks we go to Austria and Finland and celebrate with our partners there. And later this year we are adding several new countries for these events, including South Africa. We are grateful to all jury members who pull a lot of weight for these awards - we know they mean a lot.
Check out the Star Wine List of the Year stories here.
Thank you to the incredible team, ambassadors and jury members who make the Star Wine List journey possible.
Thank you to all commercial partners and Premium members - without you Star Wine List would have stayed an idea.
And thank you for using Star Wine List.
Cheers to the next five years!
Peace
Krister Bengtsson,
Founder
Email krister@starwinelist.com
PS
The photo was taken five years ago by Daniele Fherm outside Portal restaurant in Stockholm. Spring in Stockholm was late and freezing then too. I still sport the same haircut.
Premium: Search more than 2000 wine lists in 35+ countries. Download an unlimited number of wine lists.