Arvid Rosengren, World's Best Sommelier, joins Star Wine List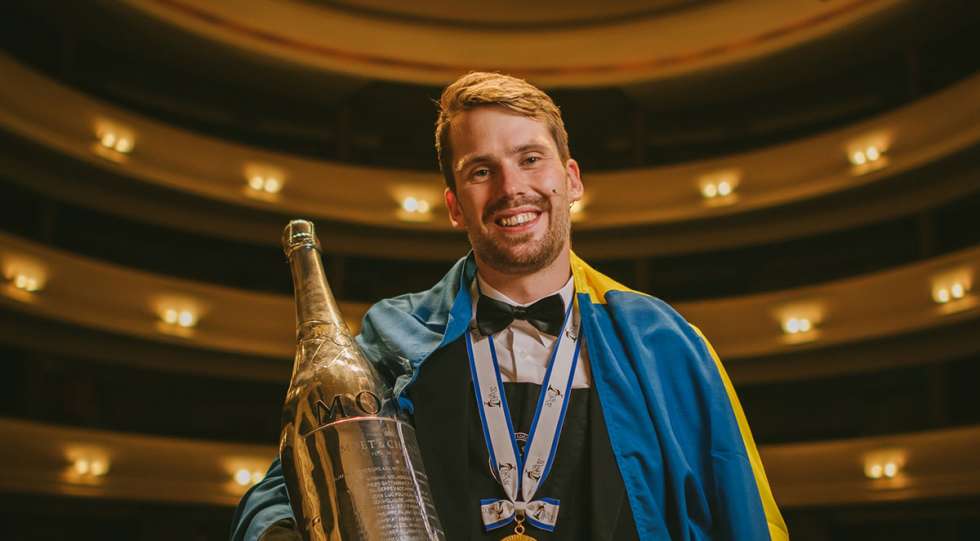 New York-based Arvid Rosengren, the current ASI Best Sommelier of the World, is joining Star Wine List as a partner. Star Wine List was founded in Sweden in 2017 and is the digital guide to great wine bars and wine restaurants.
"Good food and good wine go hand in hand, but very often I find that some of the real temples of high gastronomy fail to offer exciting wine offerings, leaving the beverages to be a moneymaker. The traditional gastronomy guides have often never taken this into account and overlooked places where the wine lists excel. I've followed Star Wine List from the sidelines for a while now and I love what they have been doing – putting the focus on sommeliers who share their passion and knowledge with their guests, building great wine programs. I look forward to being part of this great project as it grows and help connect more wine drinkers with the best sommeliers and their wine lists," says Arvid Rosengren.
"We started Star Wine List in Stockholm last year because we thought there were so many restaurant guides in the world, but not enough guides to great wine bars and wine restaurants. This year we have expanded to cover Toronto, Oslo and London. We are proud and happy that Arvid has decided to join Star Wine List and look forward to continuing the expansion together," Krister Bengtsson, Star Wine List's founder says.
Arvid Rosengren is the current ASI Best Sommelier of the World after winning the final in Argentina 2016. Before that, he had won the titles of Best sommelier in Sweden, the Nordics and Europe. Arvid Rosengren worked in restaurants in Copenhagen before moving to New York, where was previously the wine director at Charlie Bird. Arvid is now a partner at the restaurant Legacy Records where he leads the wine and hospitality team.
At Star Wine List, Arvid will first of all contribute with a guide to his favorite hangouts in New York City, come back soon to find it here on Star Wine List.
So, Arvid, tell us about your life in New York.
"New York really is the city that never sleeps. Or maybe it's just me. No, truthfully it is an amazing place, where I have felt welcome since day one. Life here isn't for everyone, it's definitely high-paced and intense, but also incredibly rewarding."
What kind of place is Legacy Records and how has this first year been?
"Legacy Records aims to be a great restaurant for a new neighborhood. We want to create the kind of comfortable, fun experience that makes people come back again and again. It's not about reinventing the wheel, just putting components together that usually are separated in the world of gastronomy. There's also a cocktail bar, Ada's Place, a wine shop, Parcelle, and maybe even a little hidden outdoor space..."
You are working on our upcoming New York City guide, how would you describe the wine scene in New York?
"The scene here is wonderful. There is something for everyone and even after years here I'm discovering new things or hearing rumors about this or that place that has a great list. Being so remote from the world of wine (not counting the vineyards on Long Island), it's really incredible how close it feels - there are winemakers visiting daily. The guests and customers are on a different level too and there are a lot of open-minded, knowledgeable people who love drinking great wine."
What are the current trends for wine in the city?
"I think the strongest trend is the diffusion of trends, really. We see high-end Bordeaux commingling with nerdy natural wine on the lists. Some things remain true: grower champagne is far more present on top wine lists than grandes marques. European wine is much more present (and in-demand​) than domestic. "
What are your plans for the future?
"For now, I'm focused on getting Legacy Records off the ground and trying to spend more time with my family. But I am sure I will get restless soon..."
Arvid's New York City-guide is live! See link below.
Published 08-November-2018
News
Premium: Search more than 2000 wine lists in 35+ countries