Ultramarinos Agustin Rico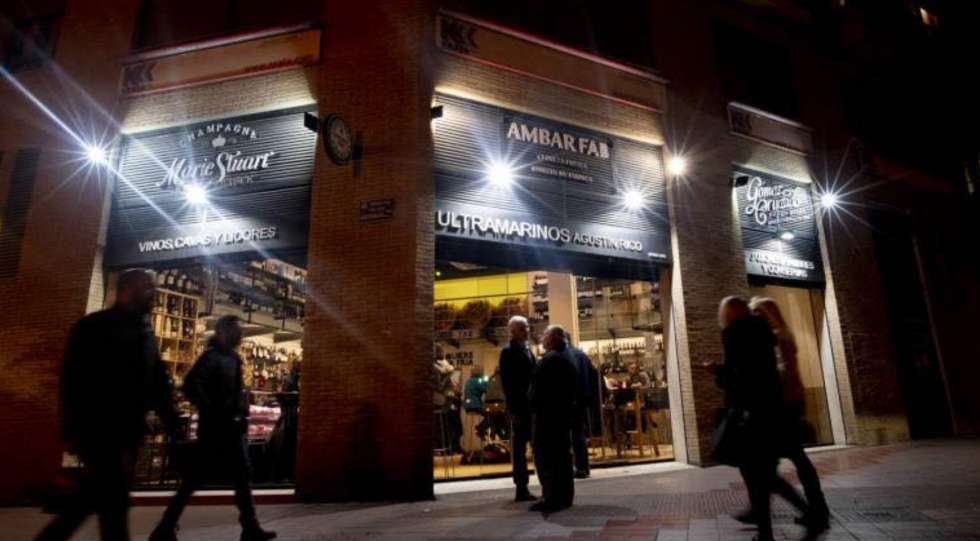 About Ultramarinos Agustin Rico
It's a bit difficult what to make of this centrally located place that has been here since 1916, but if you're looking for a small snack and a good (and cheap) bottle of wine, this is worth a stop. On the busy Gran Via de la Germanies, the terrace is not the most beautiful in the city, the staff is very friendly but doesn't speak anything but Spanish, and the wine selection by the glass could do with a serious upgrade. All that aside, the selection is extensive, you can get delicious cheeses and ham – and the croquetas are some of the best in town.
Crowding with locals at night, it is a genuine place, and if you feel like topping off after your visit to El Bouet on the opposite side of the street (go there for the food, the wine selection is limited, so not listed here), there is nothing more comfortable than Augustin Rico. Also, everything can be ordered for takeaway.
The wine at Augustin Rico is easy: just pick a bottle, be it from local heroes like Bruno Marciano or Celler del Roure for prices you'd get a glass of wine for abroad, or get yourself settled in with a bottle of famous Valbuena, Alion or the likes. Can't finish the bottle? They'll give you a bag and a cork for you to drink at home the day after.
Great for