Terra à Vins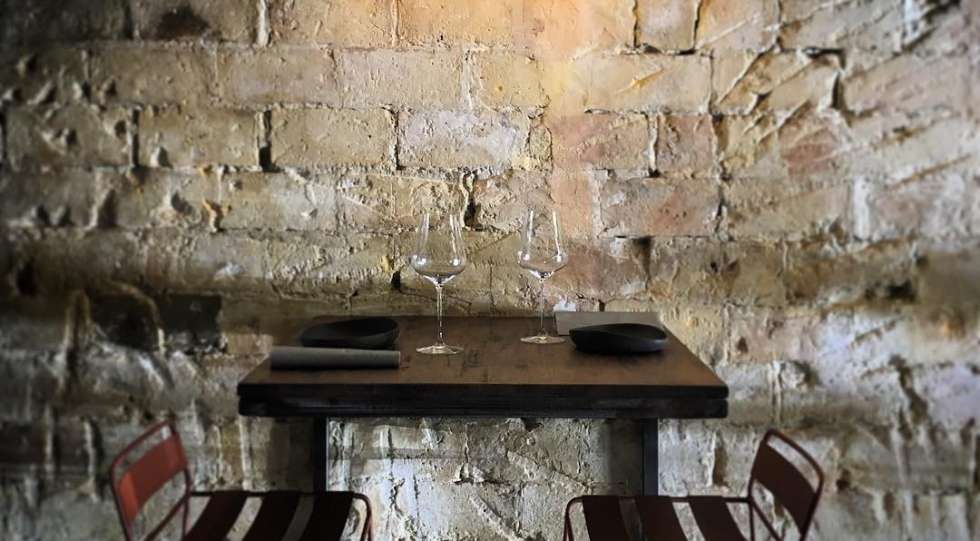 Terra à Vins Wine List
About Terra à Vins
This tiny 9-seat winebar (no reservations!) is probably the insiders secret of Valencia's hardcore wine community. Owner Pablo is a purist accepting only himself and his tastebuds behind the bar. Though the dishes he serves are just cold snacks, the selection of canned foods and charcuterie are the most premium quality you can find. Bread from local bakery Le Roi, charcuterie from Madønado and hake cheeks from Alalunga. Everything is served on beautiful, almost Scandinavian clean plates, which may be a reflection of Pablo's Swedish background.
Though many wines are not listed, a conversation with owner Pablo may result in options other than the already well-selected list. Pablo has a pick of some of the world's best and most sought-after producers but also has a keen nose for original high-level finds in Spain and an extraordinary selection of Sherry.
Convinced that great Spanish wines are only made in Galicia, the Canary Islands, Priorat and Jerez (with the exception of Aguila and López de Heredia), the wines he holds from there are truly worth seeking out. Envinate, Venus de la Figuera, Viña de Martin Escolma, Bodeagas Tradición to name a few. A nice alternative to the extensive Rioja and Ribera lists.