Selene
Restaurant
Santorini, Greece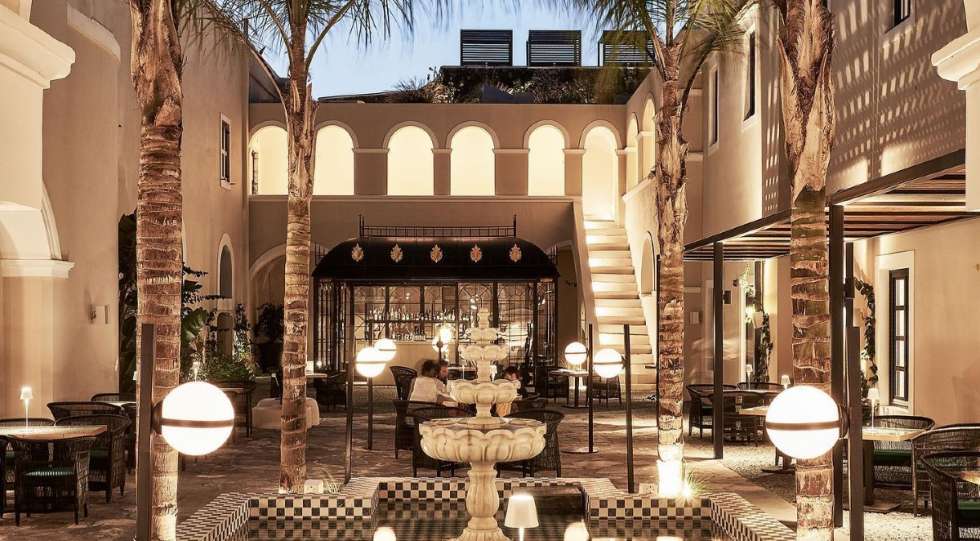 Selene Wine List
About Selene
Selene is one of the most famous restaurants of Santorini, with a history that goes back 36 years. It is currently housed in Katikies Garden Hotel, in an imposing building that used to be an old Monastery located in the city of Fira. The famous Michelin-starred chef Ettore Botrini is leading the team of this fine dining restaurant, with maître Vassilis Economidis doing a magnificent job making sure everything runs smoothly in the restaurant.
Master of Wine Yiannis Karakasis curates the wine list. He has entrusted charismatic sommelier Christos Katsigiannis to advise and suggest the perfect bottle for each restaurant guest.
About the Selene Wine List
The wine list has a wonderful selection of wines from every corner of the world, with many by-the-glass options to satisfy every palate. There are two different choices of wine pairings for each menu. The Exploration is fully dedicated to Greek wines, for those who seek to discover the diversity and high quality that the wines of Greece offer, and the Grand Cru, mainly focusing on high-end foreign wines.
Wine Tasting at Selene
Wine Pairing during the dinner.
Wine tasting for public.