The Best Sommelier of Canada Contest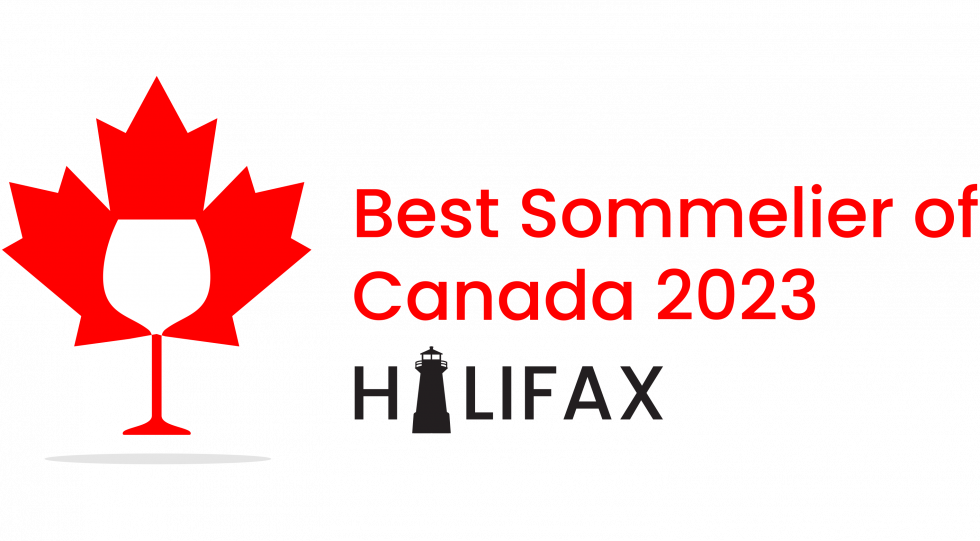 Nova Scotia Welcomes Canada's Best Sommeliers
Nova Scotia is abuzz with excitement as it prepares to host the prestigious Best Sommelier of Canada Contest presented by Vins du Val de Loire November 13th to 15th, 2023. The event which will be held concurrently with SOMM U (University), will draw the best sommeliers from across Canada to compete for the prestigious title, and learn during the event's various masterclasses and tastings.
Celebrating Wine Excellence
The Best Sommelier of Canada Contest is a highly anticipated tri-annual event that draws the top sommeliers from all corners of the country. The contest organized by the Canadian Association of Professional Sommeliers (CAPS) and its Atlantic Chapter will be a showcase of the extraordinary skills and expertise of sommeliers who dedicate their lives to learning about, and serving, various beverages. To be eligible to compete in the final competition, contestants must be a current or past champion of one of CAPS' six regional chapter contests.
Event organizer, and former CAPS National President, Mark DeWolf, says "the contest and university aims to promote the culture of Sommellerie whilst also recognizing the skills of the top sommeliers in the country. The competitors will undergo a rigorous series of challenges that will put their knowledge, tasting abilities, and service skills to the test. From blind tasting sessions to theoretical examinations, contestants will demonstrate their mastery of the world of beverages and the delicate art of food and drink pairing."
Introducing the Competitors
Maura Casey, representing CAPS Atlantic
Lesley Quinn, representing CAPS Atlantic
Joris Garcia, representing CAPS/ACSP Quebec
Hugo Duchesne, representing CAPS/ACSP Quebec
José Luis Fernandez, representing CAPS Ontario
Justin Madol, representing CAPS Ontario
Alexandra Allardyce, representing CAPS Manitoba
Seema Pal, representing CAPS Manitoba
Matt Landry, representing CAPS British Columbia
Kelcie Jones, representing CAPS British Columbia
Jayton Paul, representing CAPS British Columbia
Peter Van de Reep, representing CAPS British Columbia

Introducing the Technical Committee
Technical Committee Head: Veronique Rivest
Judge: Michelle Bouffard
Judge: Jonathan Bauer Monneret
Judge: Bernard Joseph Lemoyne
Introducing SOMM U: 'Uncork Your Potential'
SOMM U is a new initiative by CAPS, which seeks to provide Canadian sommeliers with diverse educational experiences ranging from Master Classes on regions such as the Loire Valley, introduction to other beverages including sake, a Master of Wine led blind tasting session, regional investigations of Spain's Rioja DOCa, Rueda Do, Ribera de Duero, the latter two presented by Wines from Spain, an investigation of Port presented by Symington Family Estates, and a presentation and tasting by VQA Wines of Ontario and even an exploration of Baga, presented by Bairrada resident and President of the Association de la Sommellerie Internationale, William Wouters.
Meeting of the Wine Minds
Several leading sommeliers will act as both judges and seminar providers at the event, with Quebec's Veronique Rivest acting as lead judge, alongside well-known wine personality, writer and founder of Tasting Climate Change, Michelle Bouffard, Jonathan Bauer Monneret (Best Sommelier of France, 2014), Bernard Lemoyne (Head Sommelier, GM, Atelier, Ottawa). Other visitors and speakers include Clare Tooley, Master of Wine, William Wouters, President of the Association de la Sommellerie Internationale, Michael Tremblay Sake Samurai, Adrian Caravello, Magdalena Kaiser, James Peden and many others.
A Gourmet Gathering in Halifax
Halifax, the capital of Nova Scotia, is a vibrant city that blends the charm of a historic maritime port with a contemporary, cosmopolitan feel. Renowned for its warm hospitality and thriving culinary scene, Halifax is the perfect host for the Best Sommelier of Canada Contest and SOMM U. Surrounded by the Atlantic Ocean, the city offers breathtaking views and a distinct maritime atmosphere that will enchant contestants and visitors alike.
A Cultural and Culinary Experience
The contest in Halifax promises to be an extraordinary experience for both sommeliers and spectators. Besides the intense competition, attendees will have the opportunity to explore the region's rich cultural heritage, wine country and immerse themselves in Atlantic Canada's renowned gastronomy. Featured events during the week include a New Zealand Wine reception, Taste of France dinner which matches local foods with French wines and a highly anticipated gala dinner event, where the Best Sommelier of Canada will be announced. At the gala, prestigious wines from near and far will be served with a welcome reception featuring VQA Wines of Ontario.
Join Us at the Best Sommelier of Canada Contest and SOMM U
As wine enthusiasts and industry professionals gear up for this much-anticipated event, CAPS invites sommeliers, wine press, and wine lovers from across Canada and beyond to witness the excitement of the Best Sommelier of Canada Contest and SOMM U in Halifax. This is a unique opportunity to immerse oneself in the world of wine and other beverages, learning from the best in the field, and discover the remarkable talents that define the Canadian sommelier community.
For media inquiries, press registration, and event details, please visit the official contest website at www.sommu.ca.
Follow the contest updates on social media using the hashtag #BestSommCanada2023 #SOMMU
About CAPS
The Canadian Association of Professional Sommeliers (CAPS) is a non-profit organization dedicated to promoting the sommelier profession in Canada. It provides education, training, and certification programs for sommeliers and aims to elevate the level of Sommellerie across the country.
Press Room
Find images, updates, and related material here
Watch the final (Nov 15, 2:30 EST) - CAPS National Facebook page
Best Sommelier of Canada Contest & SOMM U
Email: markdewolf@asi.info
Phone: 902-219-1454

Published 31-October-2023
Event / Canada
Monday 13 November - Wednesday 15 November
https://www.sommu.ca/
Premium - turning into Pro