Xavier Rousset MS on London after Brexit: "People want value."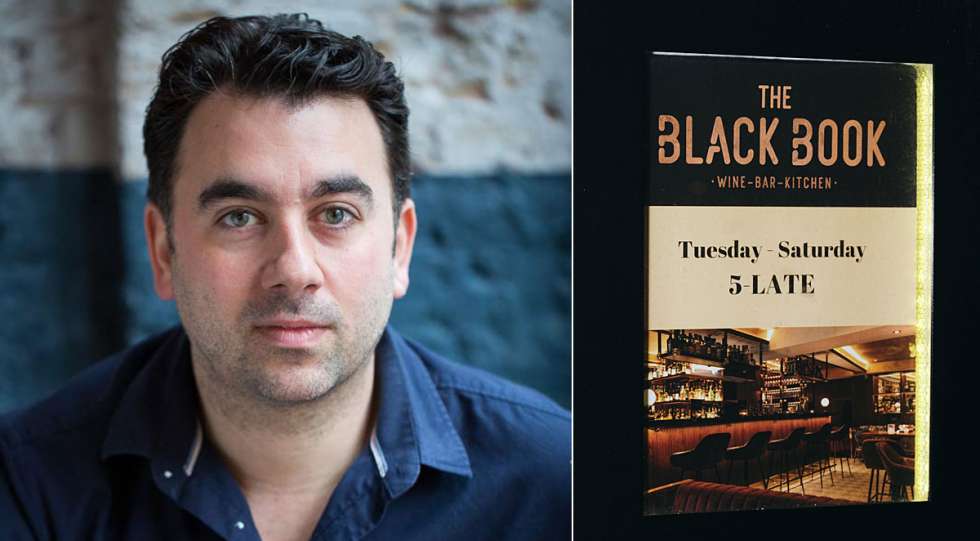 Xavier Rousset was just a teenager when he was bitten by the wine bug. Today, his restaurants are renowned for their wine lists, and he's even opened up a place for sommeliers to chill.
Xavier Rousset's parents weren't happy when the teenager told them he wanted a wine career. They just told him to study harder. But his mother also showed him a newspaper article about a "guy who owned a hotel" who, although he lived in the UK, happened to be a French sommelier. She thought if Xavier spent a month with him, he'd not only improve his English, but would discover the realities of the restaurant business.
It was 1997 and, short of sending a fax, the only way to contact the French sommelier was by letter. Xavier wrote twice and tried to call once, with no luck. But then the guy―who turned out to be none other than the renowned sommelier Gerard Basset MS MW OBE―called one night and offered a month's work. Xavier leapt at the chance.
Not only did he love the work, but he ended up training as a sommelier in the UK, working at Basset's Hotel du Vin in Bristol and, later, Raymond Blanc's 2-Star Manoir Aux Quat'Saisons. In 2002, aged just 23, Rousset became the youngest ever Master Sommelier and also won the Ruinart UK Sommelier of the Year. He opened Texture, his first restaurant, in 2007.
Today he is the founder or co-founder of some of London's best-known restaurants and wine bars, including Blandford Comptoir, Cabotte, Santo Café, and Black Book.
What made a teenager decide to study wine?
When I was 16 or 17, my parents' friends took me on their holiday because their son is a very good friend of mine. We went to Collioure. We were doing a tasting and there were two different wines from two different vineyards. I know now that one was oxidative and one was reductive. I was shocked by the smell, the colour, at them looking so different, but coming from vines which are, like, three metres apart. I decided to study a bit more. So I was buying books about wine when I was 17.
You worked in restaurants for about a decade and then decided to open your own place. What propelled you to do that?
In 2007, I went for dinner with a head chef. We went to The Library, just opened in London, and we were just chatting. My dream was always to have my own place and his dream was to have his own place. So we decided to do it together. We then started Texture.
You and co-founder Agnar Sverrisson were very successful―Texture was Michelin-starred. But it's very different from working as an employee to suddenly running your own place. What were the biggest shocks?
I was totally crazy and naive. [When you are employed in a restaurant], finance and accountancy are covered for you. We had to learn the hard way. And in 2008, the financial crisis came, so it was even worse.
Looking back, we didn't know London. We came from Oxford, so we went straight into the deep end to choose London. And maybe we didn't choose the best location to open and we spent too much money on it. Looking back, I don't regret the location, but if you would've seen me in 2007, or even 2009, I would have definitely regretted the location we had.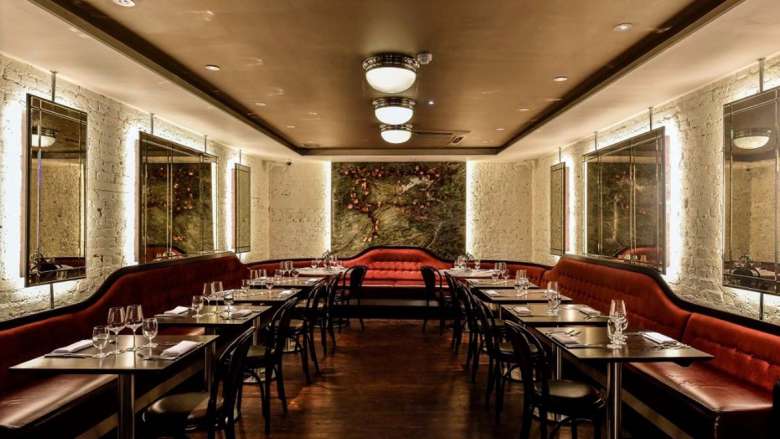 But you survived and thrived, while a lot of restaurants have since opened and closed. What have you done right?
I'm very proud to keep customers all these years. I've got customers now that I've had for 15 years. Being friendly, giving a friendly price for the wine, I guess, and a good wine list. Having very good food, obviously, but I think if the front of house is smiley, friendly, relaxed, that helps. I don't want to do a restaurant where the customer comes once and never comes back. And there's so much choice in London that you must have repeat customers. Look after them, be friendly.
What is different about the London wine scene now, both post-Brexit and post-pandemic?
The offer is still the same. There's so much variety. What may have changed is that as the price creeps up, people are becoming less willing to spend a lot of money on wines they don't really know. They play safer, especially when it comes to high prices. They're still interested but maybe they don't want to gamble as much because if they pay, let's say, £100, they don't want to be disappointed. I've noticed that people really want the value.
How do you construct a wine list? Do you create it based on what your customers will like, or is it more that somebody comes in and shows you a wine that you think is really amazing?
It depends. We've got so many wine lists involved. Cabotte is very Burgundy, so if an importer shows us a Burgundy and it's good, it comes on the list. We've still got about 200 non-Burgundy wines out of a thousand-bottle wine list. But those 200 have to be relevant to our customers as well. I think if we put a lot of natural wine in the City, it wouldn't work. I've got more natural wine at Comptoir, a wine bar in Mayfair. Maybe there are more quirky wines there.
Blandford Comptoir is quite known for the Rhône Valley. Cabotte is Burgundy. Mayfair is a lot of Champagne. And then Black Book is a bit of a mix―fine wines that can be from anywhere. Anything we find interesting that's a very good price. Anything we put on the list usually flies within two weeks.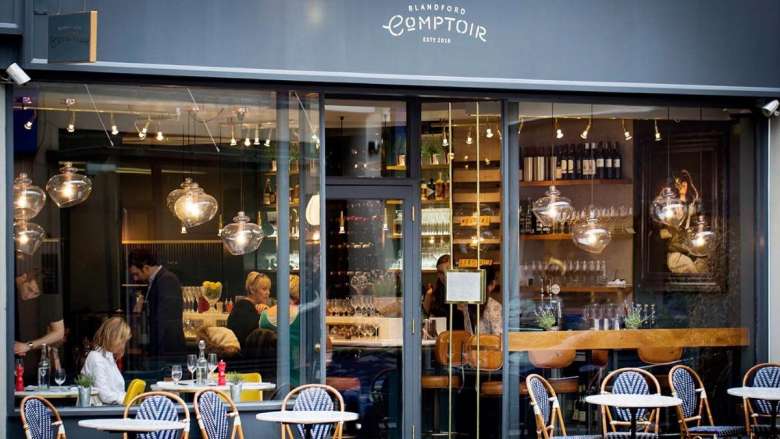 Star Wine List was at Black Book recently for the Château Palmer event. It was fantastic. Tell me about the concept.
Black Book was originally a members club we created called TRADE; there were 1,200 members of the trade, and hospitality industry only. That was pre-Covid. Post-Covid we had to open up to the public, so we changed the name to Black Book because what was popular for the trade at the time was an actual black book. The black book is a physical book [that records wine purchases]. It's all handwritten and when we buy three, four, or six bottles of something and it goes, we cross it out in the black book and move on and buy new wine. I can tell you the margin, because we are quite open. We only double. If we buy a bottle for £40, we usually sell it at £80, which is very rare in London. A lot of trade come and the sommelier just keeps running into the cellar, because they all get excited: "Oh, this is only £60, and I will pay £120 somewhere else." We sell a lot of fine wine from the Black Book.
Finding hospitality staff is becoming a real issue in many places. Are you finding that in London?
It's bad everywhere―I've got quite a few friends in France who have got restaurants, bars, but they're struggling. But it's even worse in London because of Brexit. We cope by closing some days that we never used to, because we need to reduce the hours of work because we can't find the staff. It's a vicious circle. I'm not going to lie. It can't be sustainable, so we are just doing it for the minute to keep our heads above water until we reassess. But I've got places that used to be seven days a week which are now five. It's horrendous.
Speaking of horrendous, what's been your worst ever wine or restaurant experience? What's the thing that you look back and you say, "I'm never doing that in my own restaurant?"
The worst experience will always come from the front of house. You can joke and say the food was very bad, but I've had a lot of bad or average food in my life. But when the service is poor, I will never go back.
I was in the Rhône Valley years ago, and the somm was so obnoxious, it was horrible. She was not sharing knowledge, but imposing knowledge. That's everything I hate in service. We are from hospitality. We need to be hospitable.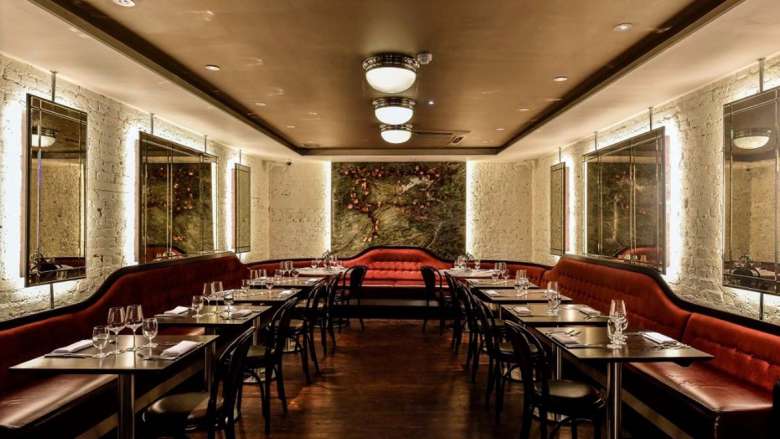 What's your ideal?
Friendly! Smiling. It's communication and even banter.
Did your parents end up being happy with your career choice?
They like it now. I still don't think they fully understand exactly what I do. But they understand me more than before―it took them about ten years. But they're happy when they come to London. Once a year they do the journey and visit the restaurants. They're good like that.
This interview has been edited and condensed.
Premium: Search more than 2000 wine lists in 35+ countries. Download an unlimited number of wine lists.