How the wines make the wine lists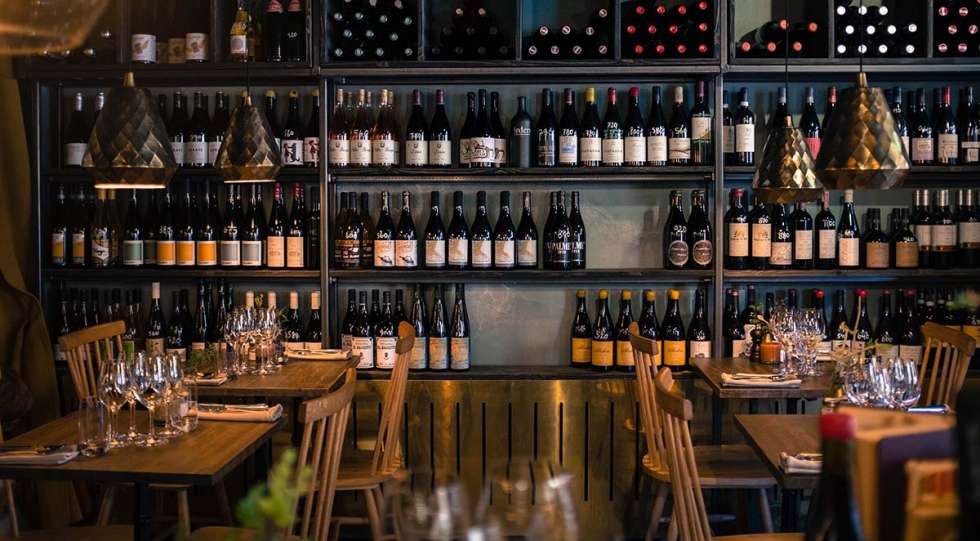 When you buy wine, you take something from the shelf or order via the web. The sommelier must go another route. This is how it works for restaurants and bars in Sweden. P>
Is this wine in Systembolaget? is a question that sommeliers often get from guests. The answer is usually no, as sommeliers choose and buy wine in a different way than Systembolaget.
Anna Holm, sommelier and restaurant manager at Restaurang Natur in Gothenburg, has the food in focus when she chooses wine.
"We have a living list and open a lot of wines by the glass. The important thing is that the wine fits the food and enhances the flavors. Our guests come as much for the food as for the wine."
In addition to how the wines play with the food, Anna Holm is responsive to what the guests ask for, in line with the venue's focus which is natural wine.
The focus of the venue is the first factor that decides which wines are bought. A restaurant in Sweden must buy from a wine importer if they do not have import licenses themselves, which only a few venues have. Most restaurants with ambition work with a number of different importers to build the wine lists they want. The sommeliers read a lot, try a lot and meet wine importers. They travel to wine districts, either themselves or with wine importers who arrange trips to their producers.
Importers can be roughly divided into larger companies selling more to Systembolaget and the smaller ones that work more towards restaurants. Restaurang Natur buys from a handful of importers and tries to find wine from smaller importers to get a range that stands out. On the one hand, the fewer importers they work with, the more easy the work. On the other hand, the wine list must be attractive. In order to stay up to date, Anna Holm follows social media, go to trade tastings, and has ongoing discussions with her suppliers. Sometimes new importers come and present their portfolio.
A live conversation, a two-way communication. That is how Mimmi Malm describes her work. She is a partner in Savino, an importer focusing on artisanal wines.
"The most important thing for us is not geography but how they work. We work with small and medium growers, which means we have a relatively expensive portfolio. These are producers who grow the wine themselves and are very much in the vineyard."
Savino was founded in 2004 with a focus on Italy. Since 2013, Savino is run by the trio Helén Ström, CEO, Gry Svedberg and Mimmi Malm. They work with 25 producers and the focus is still on Italy, but they are working to broaden their portfolio.
"We are looking for countries and areas where we have few producers to fill our gaps," says Mimmi Malm, mentioning, among other things, lesser-known apellations in northern Italy.
Savino sells almost exclusively to restaurants.
"We have almost no business at all with the Systembolaget, just a little in the order assortment," says Mimmi, explaining:
"Historically, we have not had the type of wines that can match Systembolaget's tenders, either in volume or price, but we do not want to dismiss them as a sales point."
With existing restaurant customers, they have a lively dialogue. Presenting new wines, new vintages and doing meetings for menu changes. They also reach out to new potential customers.
"Before we visit a new restaurant we read their menus and wine lists. Then we try to be responsive to their needs, if there are any obvious gaps. We also do a lot of staff tastings where we help them match wines to the menu."
Another important part is the contact with the winemakers. Savino meets its producers every year. Either they go to them or see them at big fairs like Vinitaly. Sometimes they invite them to Sweden.
"It's important to meet people, to create relationships, try new vintages, discuss the past and present. When we have decided to work with someone we view it long term."
Published 08-March-2018
News / Sweden