Star Wine List and The Buyer to celebrate top UK wine lists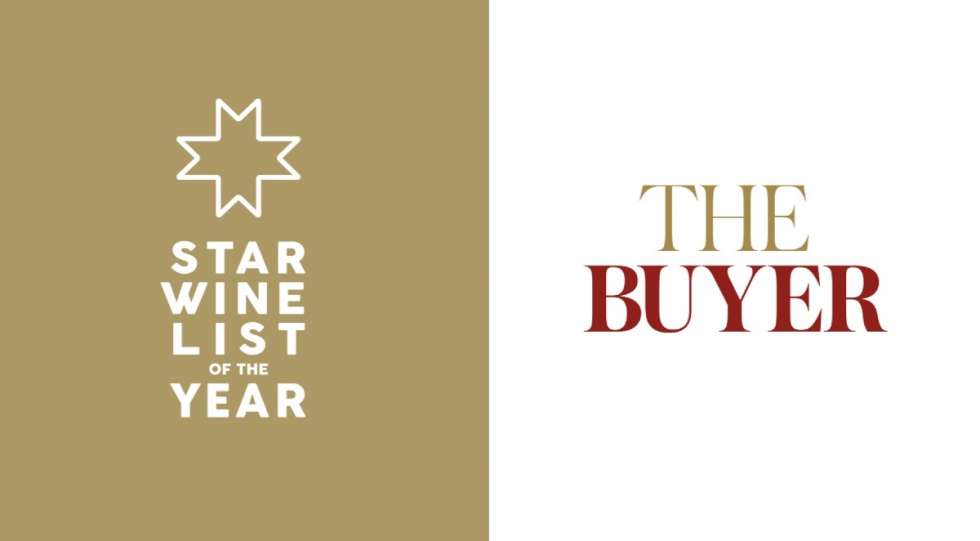 Star Wine List's journey to celebrate great wine lists around the world continues to the UK, where we team up with The Buyer. On 22 February 2021 we will announce the winners, selected by our jury with some of the world's best sommeliers.
The winners in UK will qualify for the global final in Vienna in May 2021, hosted by Austrian Wine.
"With new lockdowns being announced as we speak, times are very tough for the industry. We hope that we can celebrate better times in February along with the sommeliers in the UK," says Krister Bengtsson, Star Wine List's founder.
Star Wine List of the Year is our wine list competition that has previously been held in the Nordic countries and Hong Kong and Macau. Now we are taking the event global and the winners in different countries will qualify for our Global Final in Vienna in May 2021, hosted by Austrian Wine.
All venues currently on Star Wine List's guide to great wine bars and wine restaurants in UK are automatically entered, free of charge. All other venues are also welcome to enter their wine lists before the deadline, 31 January 2021. (see below for rules)
THE EVENT Star Wine List of the Year is usually presented live, but this year it will be an online event.
Date: 22 February.
6 PM UK, 7PM Central European Time
On Facebook Live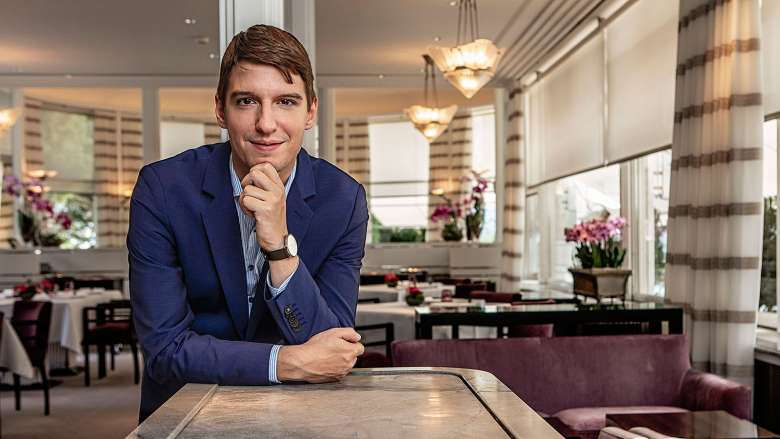 THE JURY
The jury for this event will be several of the world's most prominent sommeliers and our UK ambassador Ruth Spivey:
Arvid Rosengren, 2016 Best Sommelier of the World
Paz Levinson, Best sommelier of Argentina and the Americas
Pascaline Lepeltier, 2018 Best Sommelier of France
Marc Almert, 2019 Best Sommelier of the World
Lu Yang MS, Best Sommelier of China
Ruth Spivey, UK ambassador Star Wine List
CATEGORIES AND CRITERIA
The jury will vote independently for their favorites considering width, depth, originality and value. The jurys' votes are then added up to decide the finalists and the winners.
Categories:

GLOBAL CATEGORIES - will qualify for the Global Final in Vienna, hosted by Austrian Wine:
- Grand Prix, presented by Austrian Wine
- Best Austrian Wine List, presented by Austrian Wine
- By the Glass, presented by Fine Wines Direct UK
- Special Jury Prize, presented by SOWINE
- Best Short list

UK CATEGORIES - categories for the UK competition specifically:
- Best German Wine List, presented by Wines of Germany
- Best Californian Wine List, presented by The California Wine Institute
- Lockdown Wine List, presented by Bibendum (a new category to highlight, recognise and reward those outlets that have changed their usual drinks lists in response to Covid-19 and the various restrictions imposed on them.)
- Best New Zealand Wine List, presented by New Zealand Wine
- Best Rhône Wine List, presented by Côtes du Rhône appellation
More categories may be announced before the competition date.
GLOBAL FINAL IN VIENNA
The winners of the Global Categories in the UK will qualify for the Global final of Star Wine List of the Year. It will be held in Vienna in May 2021, hosted by Austrian Wine. One sommelier per venue will be invited to the final in Vienna as well to VieVinum.
The winner of the Austrian wine list category gets an all-inclusive invitation for one sommelier to Vienna for the event.
Sign up to our newsletter below to get the updates for this event!
SPONSORS AND PARTNERS
The competition is free to enter for venues as it is financed by sponsoring partners. The partners may invite their favorite venues to enter the competition, just like anyone else, but the partners have no influence over the finalists and winners - this is entirely up to the jury.
If you wish to partner with Star Wine List of the Year and support the on-trade in a difficult time - let us know via email!
Rules and details for venues:
From now we will accept entries until the deadline 31 January 2021. Venues on Star Wine List are automatically entered, free of charge, if we have an updated wine list from the venue.
For venues not listed by Star Wine List: Simply send your wine list by email to [email protected] along with name and address of the venue. This is free of charge.
Please note that the wine lists entered into the competition have to be regularly available to guests at the venue, either physically, digitally or on Star Wine List. Special wine lists prepared only for the competition will not be accepted.
The wine lists must reflect the real availability of wine at the venue, and this may be checked with random spot checks, either live or by video call. We reserve the right to refuse wine lists we deem to break any of our rules, without explanation or right to appeal. A venue or person breaking the rules may be barred from all SWL competitions for three years.
Published 16-December-2020
News / United Kingdom
Premium: Search more than 2000 wine lists in 35+ countries. Download an unlimited number of wine lists.