Raj Parr on the secret to the perfect wine list - ahead of our New York awards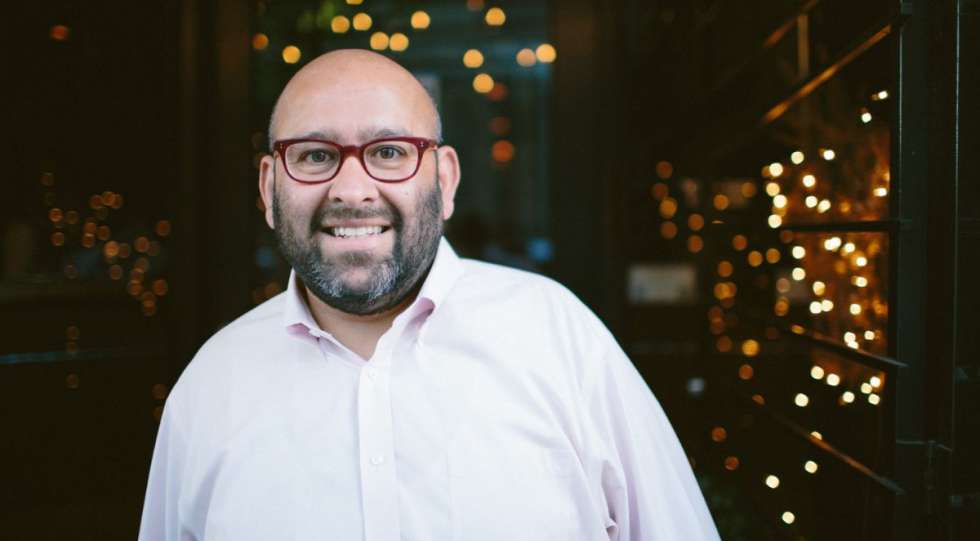 What does one of the world's top sommeliers want to see in a wine list? Rajat Parr, a judge of the upcoming Star Wine List of the Year New York speaks from his farm in California.
Our celebration Star Wine List of the Year is coming to New York in March during Vinexpo America—read more and enter here!
When RN74 restaurant opened in 2009, it seemed destined to fail. It was the height of the Global Financial Crisis, and everyone was convinced that expensive fine dining was dead, so it seemed folly to open a restaurant whose wine list focused on Burgundy. But co-owner Parr, the brains behind the wine offering, decided to double down. He insisted the waiters be trained sommeliers, he told them to wear jeans, he added low markups to the wines—and offered extraordinary daily deals.
By the time it closed in 2017, it was a such a landmark, and had changed the wine landscape in San Francisco and elsewhere so much, that it got an extensive obituary in the San Francisco Chronicle.
It was yet more proof that Indian-born Raj Parr is one of the most influential sommeliers of his generation. After training as a chef in Calcutta, he moved to the USA, where he graduated from the Culinary Institute of America. His next role was as a food runner at San Francisco's Rubicon Restaurant founded by Larry Stone MS. By 1999 Parr was sommelier of the Fifth Floor, also in San Francisco, and in 2003 became wine director of the Michelin-starred Michael Mina restaurants.
In 2010, he and Jordan MacKay co-authored the influential Secrets of the Sommeliers: How to Think and Drink Like the World's Top Wine Professionals (2010), which not only won a James Beard Award but which also encouraged a whole new generation of people to enter the profession.
Then, in 2011 he and Jasmine Hirsch of Hirsch Vineyards in Sonoma founded In Pursuit of Balance, a group of California wineries and other wine professionals, dedicated to moving away from fruit bomb-style wines to wines of elegance and finesse. By the time the group ended in 2016, they had changed the conversation around Californian wine.
He's also a winemaker, having co-founded Domaine de la Côte and Sandhi in 2009 in California with Sashi Moorman; in 2014 they founded Evening Land Vineyards in Oregon. He makes the wine at all three estates. His new project is Phelan Farm, his regenerative vineyard in Cambria, California.
What projects are you doing now?
I live in a small town called Cambria. It's a little town on the coast of the Pacific, maybe two hours north of Santa Barbara. It's right in the centre between Los Angeles and San Francisco if you're driving either north or south. It's a small beach town of 6,000 people. And I have a small vineyard here that I farm and I have some apples, I have some animals. It's a small little paradise in the middle of California.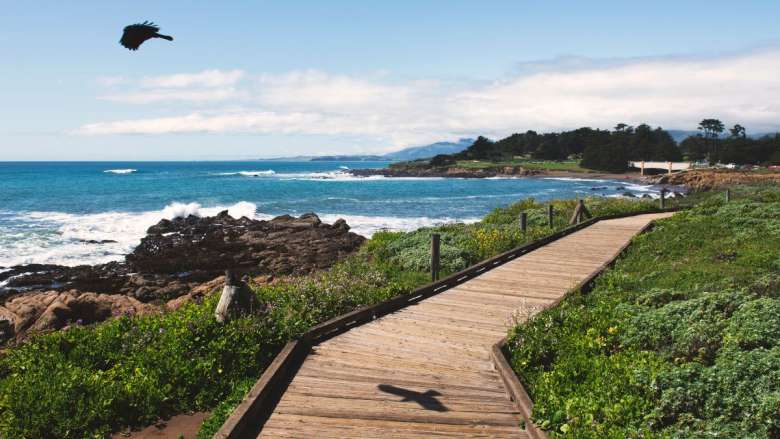 What restaurants or groups are you still involved with?
None. I'm out of all restaurants, thankfully.
Are planning on making cider with the apples?
I have a cider. I haven't bottled it yet. I use solera; I'm collecting from few different vintages, but I do a ferment of apples and grapes. It was during 2020 I decided, I've been in different facets of the food and wine world and I had never farmed, so I decided I should get into farming.
A lot of people like to think that they would be fantastic on the land, but it's not that easy. Have you found it very challenging?
It's the hardest thing I've ever done in my life, for sure. The thing is that you have to give up all control because you think you can control nature, but you can't. It's definitely a very humbling experience. But it's been great. This is year three starting now.
It was an existing place where they had vineyards and then I took it over and strive to practice regenerative farming. In regenerative farming, one of the most important things is animals. I have eight sheep. I've got 40 or 50 chickens. I have two big dogs to protect them. And then on the farm there are also a hundred cows which belong to the owners. And they have avocados but we only focus only on the vines and on the apples and use the animals just to graze.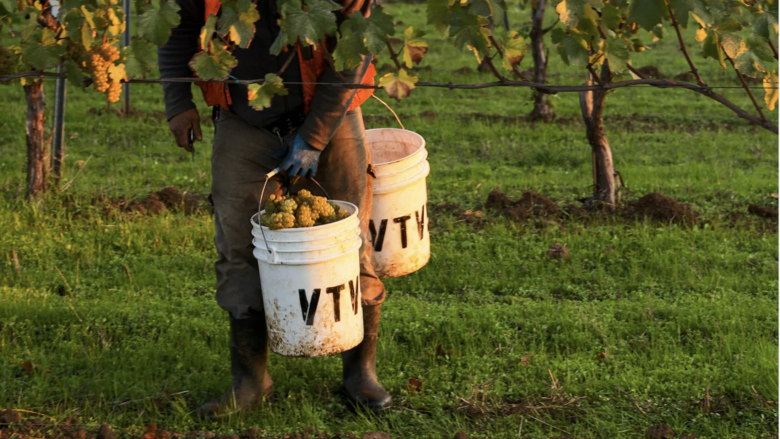 Is Burgundy still your favourite region? If so, why?
I would not say it's my favorite, but it's definitely one of my favorites. It was something I got into very early in my career and I visited there a lot. I have lots of friends there, lots of producers. And it's a place where you really find the imprint of the producer in the wine. It's maybe the only place in the world where exactly the person who makes the wine is the wine. For Pinot Noir, it really showcases the person and the personality of the person. And when the person changes, the wine changes. It's very fascinating—it's almost a philosophical question of how they come together. I was fascinated with that for many years. Sadly, I don't get a chance to drink too much of it. Can't afford 'em any more.
You wrote, with Jordan MacKay, a very influential book: Secrets of the Sommeliers: How to Think and Drink Like the World's Top Wine Professionals (2010). Have your thoughts on what it takes to be a good sommelier changed in that time?
They're exactly the same. I think that book is more relevant today, because at that time the book was to get people interested in being a sommelier. I think now it's more important, because we have to protect what sommeliers do. It's way more than wine now. It's hospitality. There are all the other beverages in play now. I think the role of the sommelier is as important as ever before and should be cared for.
Do you think it's a good, neutral, or bad thing that sommeliers have become stars and even brands?
I don't think it's a bad thing, but any time the person becomes more important than the work, then that's a negative. And I think that if you look at the people who are well-regarded in the wine world, they are role models and they are there for the long run. They're not someone who worked for five years and then retired and started a brand. When you work for 20 years, you're doing something relevant. I think that people who work hard need to get recognized. I think that nowadays there are just a lot of very short-timers, and that's a problem.
If you had to summarise your book, what are the secrets?
The most important is that you listen to what the guest is after. When you open a restaurant and you're serving Asian food, Vietnamese food or something like that, your wine list has to portray that. It can't just be, 'oh, I'm going to have a whole wine list of wines that don't work'. So you have to listen to what the concept of the restaurant is and your guest. Humility plays a big part. We are here to serve people. And lastly, the most important part is to really be engaged in the program, training and educating not only your guests, but also your staff, and making everyone better. That's what really makes the team and that's what promotes the restaurant.
People who work in hospitality talk a lot about the adrenaline of it. All the late nights and the camaraderie. Did you find it difficult to let that go? Farming does not seem like an adrenaline-driven profession.
The real jump was from working the floor when I moved to Santa Barbara and I was travelling a bunch. And then, after the pandemic, when I moved into farming I thought, you know, I'm in peace. I live in a beautiful place and do things according to nature. I don't travel much in the growing season. I'm here in the vineyard working and for the first year, I was alone in the vineyard.
Has your view of wine and what makes a good wine changed since you started farming?
It's completely changed. The wine is no longer just a bottle of wine. It's the story about the person who grew the grapes. I think the making of the wine, which I thought was the most important part of the journey, is the least important part. That's the biggest revelation—that growing grapes in the highest manner without being a burden on the planet, is the hardest thing.
You are now a judge of the New York Star Wine List of the Year awards. What made you agree to do it?
A couple of reasons. One is that I love looking at wine lists. When I stopped my last position, I was in charge of 26 different restaurants and I controlled all their wine lists. Looking at wine lists in major cities is always fascinating, to see what people are like and know what their thought process is. I loved judging the one in London. That was fascinating.
We are, right now, in flux. There's the old school, large wine list with 2,000-3,000 selections. The big, deep lists. And now you see a lot of wine lists that are just one page, or maybe 100-200 selections and it's fascinating to see what people are doing, and how they curate such a small and amazing wine list.
Given that you might be faced by one list with verticals in all directions and then somebody who's got a very small wine list, what is most important for you in judging a wine list? What's a good wine list for you?
A great wine list is a list of purpose. Now, some people's purpose is to have the deep, long verticals. The classic restaurant is going to have verticals of all the classified Bordeaux, the great Burgundies, and the grand marque Champagnes. That's their vision and I honour that vision. But I will give the same score to a wine list that has been curated perfectly and has no fillers. That means there's not a single wine that's just there to fill the list.
But to select exactly the best producers with the right price point, you can't just have white Burgundy that's only Grand Crus. You have to have the breakdown. Some selections of appellation wines, some large wines, some Premier Cru. Or someone who has a natural wine list, where half the wine list is white wine, but only skin contact. That defeats the purpose of having a natural wine list. You have a few examples of different varieties from different places.
This interview has been edited and condensed.
Premium: Search more than 2000 wine lists in 35+ countries. Download an unlimited number of wine lists.