Restaurant Sans Cravate won Best Sparkling Wine List in Belgium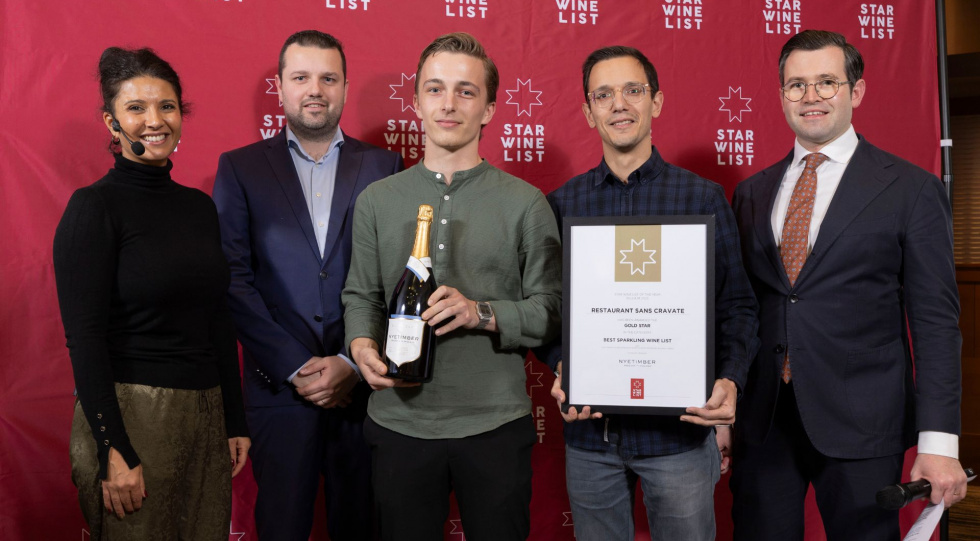 On November 12, Star Wine List celebrated the best wine lists in Belgium and the teams behind them for the first time. Restaurant Sans Cravate in Bruges won Gold Stars in three different categories, including Best Sparkling Wine List presented by Nyetimber.
"Aside from an amazing selection of Champagnes, this list offers carefully chosen producers of sparkling wines from all over the world. Brilliant!" says jury member Antoine Lehebel about the winning list.
Restaurant Sans Cravate also won the categories Best Long List and the prestigious Grand Prix. The restaurant's Casimir Dusart said it felt "awesome" to win, adding: "we are super happy to win the prizes and participate, and it's nice to see the Star Wine list come to Belgium. I said to our chef who is responsible for our wine list that we should enter, so he did. I thought we might win the best sparkling list as he is a big fan of sparkling wine, but here we are with three prizes!"
Star Wine List of the Year Belgium was held on November 12, during the Best Sommelier of Belgium contest at Radisson Blu Astrid Hotel, Antwerp, arranged by the Belgian Sommelier Guild.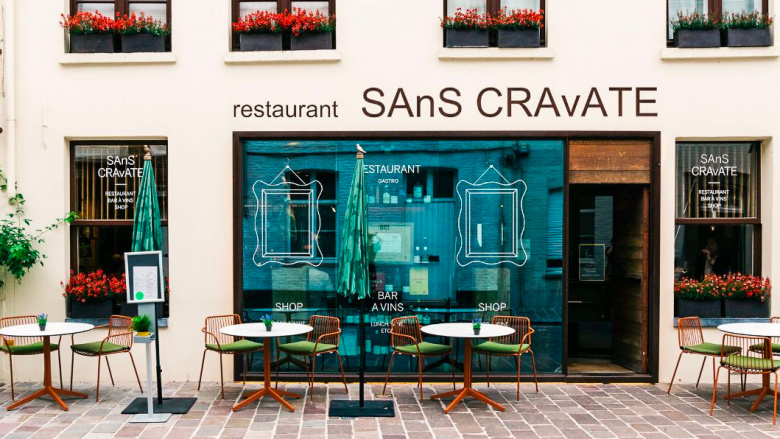 The Silver Star winners in the sparkling category were:
Convento, Leuven
d'Oude Schuur, Sint-Martens-Latem
L'Air du Temps, Liernu
Paul de Pierre, Maarkedal
Terminus, Watou
Vin d'Où, Antwerp
Zilte, Antwerp

Categories and criteria
Star Wine List judges the wine lists in several categories such as the Best Sparkling Wine List and Best By the Glass List. These categories are the same across all of the awards. We have commercial partners for certain categories, such as the Best Sparkling Wine List, presented by Nyetimber. The commercial partners are, however, never involved in the selections of finalists or winners — that is completely up to our independent jury panel.
Jury
The criteria for the jury are straightforward but not simple: Vote for the most exciting wine list representing the category.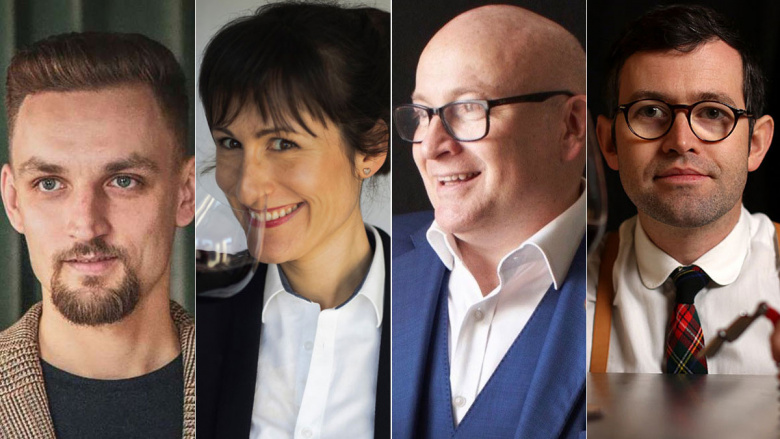 For the first ever Star Wine List of the Year Belgium, we gathered a top sommelier jury:
• Piotr Pietras MS
• Julie Dupouy-Young
• Ronan Sayburn MS
• Antoine Lehebel (as our local judge)

Restaurant Sans Cravate will now qualify for our International Final in June 2024, where they will face off with the category winners from other countries and continents.
Read about the terms and how Star Wine List judges the wine lists here.
Premium - turning into Pro