Piotr Pietras MS on how he judges a wine list - enter the UK awards now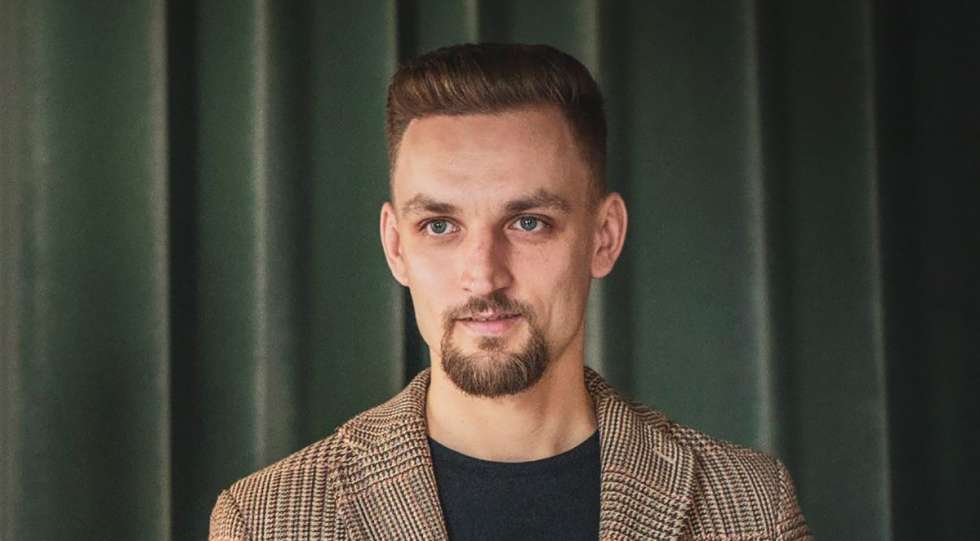 Piotr Pietras MS went from professional football to restaurants. And now he's judging the Star Wine List of the Year UK with The Buyer. He explains what he looks for in a wine list.
Piotr Pietras MS is a sommelier built from the ground up—when he was learning about wine, he had to teach himself. Today, he's a top sommelier, who says he's agreed to judge the Star Wine List of the Year 2023 with The Buyer because great industry mentors like Ronan Sayburn and Jan Konetzki are involved.
UK Sommeliers, enter the Star Wine List of the Year UK before 22 January, read more here
The do-it-yourself sommelier
At the first hotel he worked at in Poland, nobody wanted to be responsible for the wines or wine cellar. "Everybody was scared of the topic."
At the time, he was juggling university studies with professional football. "I wanted to earn extra money, so I joined one of the five-star hotels as a room service waiter," he says. Piotr freely admits he also knew absolutely nothing about wine. But he decided to learn.
"It was in Poznan, the city in the central west of Poland, on the way to Germany," he says. "I was studying English philology"—the study of how a language develops, and he decided to add hospitality management on top.
But even that didn't help with the wine. It was 2010, and Poland hadn't developed the dynamic wine scene it has today.
"It was a difficult time, because you didn't have so many websites and influencers and journalists online," he explains. "The access to wine books in Poland was pretty poor back then." As he was the only one tackling the wine, he had no mentors or staff who could help. He looked for books in English or German, and signed up for an introductory junior sommelier course. "Step by step, I was getting more professional, but it wasn't easy."
Football wasn't easy, either. "I wasn't David Beckham, you know?" he says. On top of that, he was dividing his time between too many things. Then one of his bosses at the Sheraton Hotel asked him point black: "You want to play football, or you want to work here?"
He thought about it, and committed to hospitality. Once he committed himself to wine, he realized he needed to go abroad to get more experience. In 2013, he headed to London to do a trial shift, without any guarantee of a job at the end of it. "But I got the job. I came back home to Poland, packed my stuff and told my wife that we were going." He adds, unnecessarily:"She was a bit surprised."
A sommelier career takes off
Piotr began his London career at Corrigan's Mayfair, which he says is a demanding restaurant. "They have a lot of loyal customers and a high level of service." He says what helped is that he was highly motivated and eager to learn—and also that there are interesting tastings going on in London every day. He also signed up for WSET courses.
His career skyrocketed, leading him to work with renowned chefs such as Gordon Ramsay at Maze and Tim Allen at Launceston Place. He has also been a director of wine at Michelin-starred HIDE, where he managed the UK's largest wine list and a team of 18 sommeliers. That's not even mentioning his MS, which he earned in 2017, along with the Amorim Taster of the Year scholarship for the highest blind tasting score.
Now he's back in Warsaw, importing organic and biodynamic wines.
He's also just celebrated the one-year anniversary of the opening of his wine bar and restaurant Kontakt Wine & Bistro in Warsaw. "We've been really successful because we are quite an informal wine bar, but focusing on good wine and good food." And, of course, it's got a Red Star listing on Star Wine List.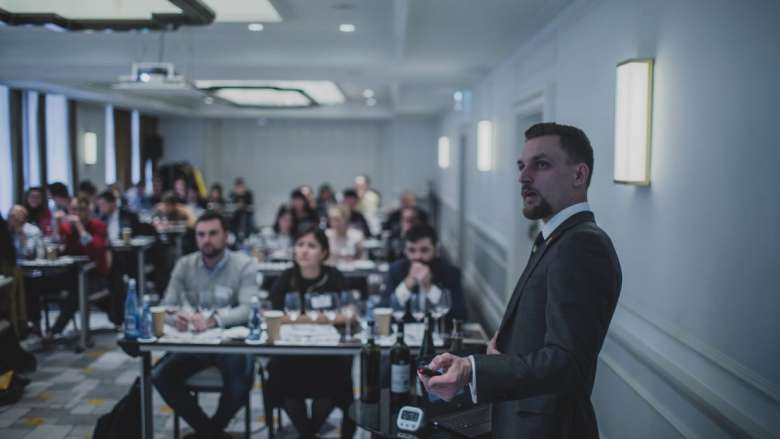 What for you is a bad wine list?
I see many wine lists being dirty, with pages all over the place. People need to look at that. To keep it as professional and neat as the other items in the restaurant, but it's often neglected. It needs to be printed on a daily basis. That's the aesthetic part.
It should be nicely balanced. [And not] made by one supplier alone, as was often the case in Poland ten or 15 years ago. You had a couple of guys that took over the wine list, and the sommelier had nothing to say. He or she was only there to sell the wine.
It's not like that any more, but there are [still] exceptions to the rule, even in England or Denmark, where it's a supplier-driven list. Sometimes it's a very commercial list. I have nothing against commercial producers. They have their spot on the map of restaurants, bars, hotels. But I think it should be nicely balanced in terms of styles, in terms of producers, regions, obviously depending on the cuisine and style of the restaurant.
Typos. Whenever I go to a restaurant, it's unconscious, but I catch mistakes. Sometimes the typos are just typos, but sometimes they write the wrong region, producer or surname, which is kind of serious. If they are regarded as a wine-focused restaurant, they should take it into consideration.
What do you look for in a wine list?
Obviously, it depends on the profile of the restaurant. If it's a small bistro, it will be different from the 3-Michelin star French-style restaurant. The theme will be different, but a customer-friendly wine list should be concise, easy to read, and well organized, so the customer doesn't get lost. Sometimes the customer doesn't want to be advised by the sommelier and wants to spend time on their own with the list. I think it should be very well divided and organized, built by country, style, origin. It should be pretty logical and easy to follow.
On 20 February 2023, Star Wine List and The Buyer will award the best wine lists in the UK. The celebration is a part of our international tour and the winners in the UK will face the winners from many other countries in the international final in June 2023. You'll find more information about the award, and details on how to enter, here.
Premium: Search more than 2000 wine lists in 35+ countries. Download an unlimited number of wine lists.