Orin Swift's Dave Phinney: "We don't have competitors – we compete with ourselves"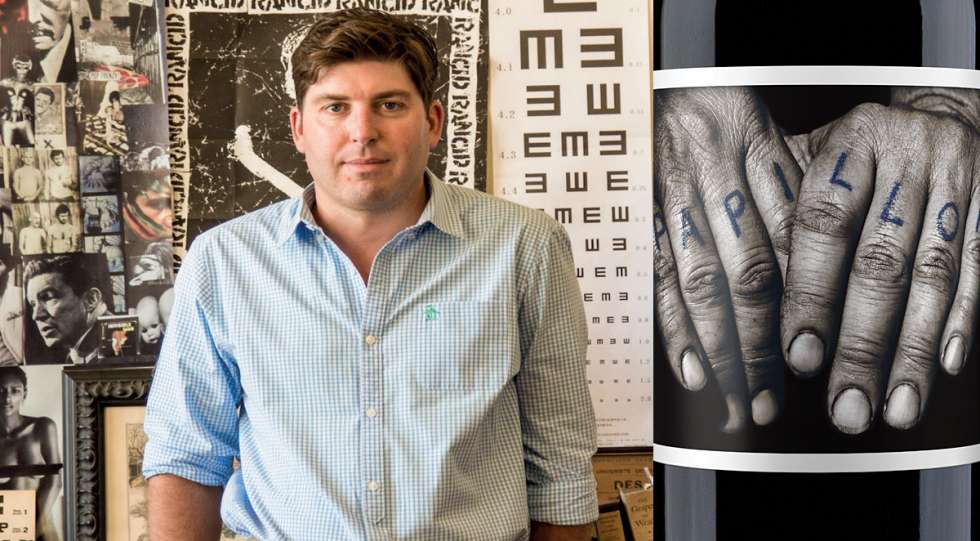 Expressive wines, packaged with imaginative and artistic labels. Orin Swift's winemaker Dave Phinney is as passionate as he is dedicated to quality – and he says he still hasn't produced a wine he is completely satisfied with.
(Partner story with Orin Swift)
"We're always challenging ourselves. We don't have competitors – we compete with ourselves. We've never made a wine we're completely satisfied with," says Dave.
Orin Swift and winemaker Dave Phinney have grown used to high scores from wine professionals and praise from consumers since the domain was founded 26 years ago.
Today the brand includes a wide range of wines, from the iconic Napa Bordeaux blend Papillon to Zinfandel blend 8 Years in the Desert, Mannequin (100% Chardonnay), Slander (100% Pinot Noir), and more. The common thread: expressiveness and a whole lot of character. Also, Dave Phinney enjoys being able to source the best of all California's AVA's to get a more unique style, increased complexity and continuity year on year.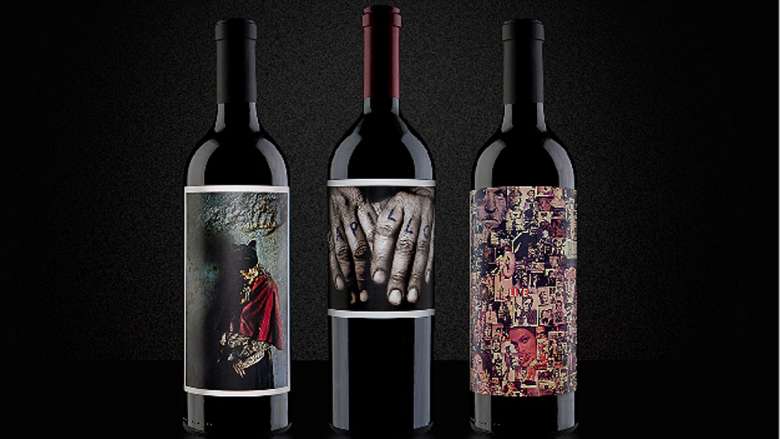 The story about Orin Swift dates back to 1995 when Dave Phinney joined a friend and went to study one semester in Florence. There, he was introduced to wine – and fell head over heels in love with it.
He went back to the states, finished his Political Science and History studies and graduated from university.
"For days later I moved to the Napa Valley," he says.
His goal was, of course, to get into the wine industry, and he sent his resume to fifty different wineries. Only one replied: Robert Mondavi.
"I showed up to my temporary harvest position interview wearing a suit and tie. They literally laughed at me, gave me a very basic math exam and asked if I could pass a drug test. A few weeks later I was hired."
He spent the 1997 harvest working the night shift, working hard. But at the same time, he realized that if he was going to continue working this hard, it had to be for himself. The year after, in 1998, he founded Orin Swift, where Orin is his father's middle name and Swift his mother's maiden name.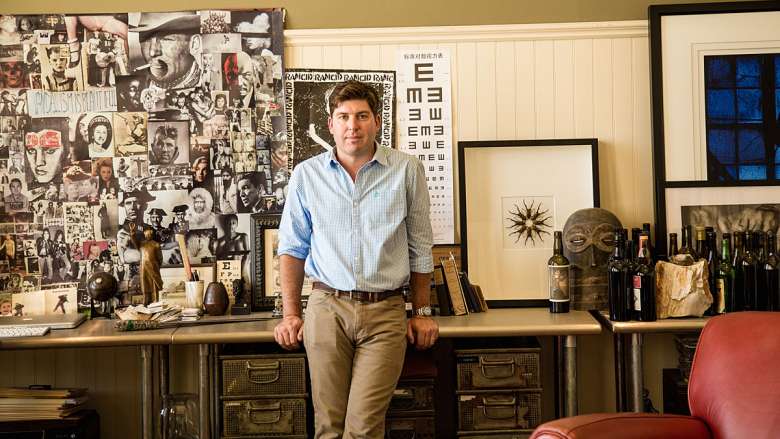 Already with the first vintage, Dave realized that there are no silver bullets, no secrets when it comes to winemaking: as a winemaker, you are only as good as your fruit source.
"Our winemaking philosophy then was the same as it is today: Find the best fruit from the best vineyard. Farm it right, harvest it right, bring it into the winery, and don't screw it up," says Dave.
Voices from the industry:
"We were privileged to add the iconic and instantly recognisable Orin Swift wines to our portfolio in 2021. These stunning, unique wines with quirky labels from legendary and innovative winemaker David Phinney are some of our most sought wines and have an almost cult like following since they arrived."
(Peter Foley at Foley Wines in Ireland, who sells to private customers)
Orin Swift has made an imprint among wine lovers on all levels around the world, professionals and amateurs alike. And Dave says that Orin Swift will only get better in the future, thanks to increased access to better vineyards, more control over farming practices and greater resources than ever before. In 2016, Orin Swift was also added to the E&J Gallo Winery family of brands. By then, Dave Phinney and Gallo already had a long term relationship, and Dave was purchasing grapes annually from various Gallo vineyards.
"I'm like a kid in a candy store. I'm freed up to do all the things I love. That's what I'm supposed to be doing," says David about the cooperation with Gallo.
Yes, Orin Swift is indeed a huge success, but Dave Phinney is definitely not resting on his laurels.
"If there's any message I want to send, it's that I take what we do extremely, extremely seriously. I view it as a responsibility, and it would be disrespectful to the product, the company and the consumer if I didn't. I said this to Wine Spectator and I'm still saying it: This is going to be Orin Swift, no holds barred."
MORE:
• Read more about Orin Swift on the website here.
• Find Orin Swift on wine lists – search here as Premium Member of Star Wine List!

Published 12-December-2021
Sponsored
Premium: Search more than 2000 wine lists in 35+ countries. Download an unlimited number of wine lists.