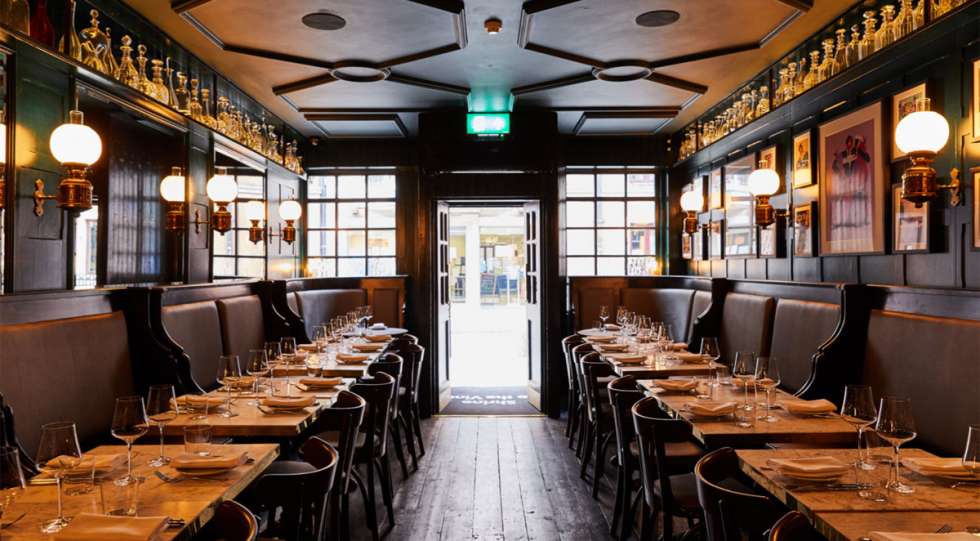 Friday, 18 September the second Noble Rot venue opened on the site of the historic Gay Hussar at 2 Greek Street in Soho, London.
"The wine list will bring to Soho more of what made Noble Rot Lamb's Conduit St 'Wine List of the Year' at the National Restaurant Awards for three consecutive years," said the Noble Rot team in a press release before the launch.
Gay Hussar, a Greek Street landmark for over 60 years, was notorious in its days for being the lair of many plotting politician, mostly devout Lefties. Rumour has it that at one point there were hidden cameras beaming footage direct to Downing St, and it was here that the Tory "wets" plotted the downfall of Margaret Thatcher.
This is the second restaurant from the Noble Rot duo Mark Andrew and Dan Keeling. The first one opened its doors at Lamb's Conduit Street in late 2015.
The food menu at Noble Rot Soho is overseen by Head Chef Alex Jackson – former owner/head chef of East London's Sardine – and executive chef Stephen Harris of The Sportsman.
The wine list will include everything from Vinho Verde house wine Chin Chin, starting at £3 per glass, to rare wines of Ulysse Collin, Frederic Mugnier, Emidio Pepe, Auguste Clape and Jean-Marc Roulot.
"Whether a casual drinker or an obsessive geek, it'll be the stuff of dreams," said the team.
Published 14-September-2020
News / London
Premium: Search more than 1900 wine lists in 35+ countries