Meet Bastien Ferreri of Frenchie Covent Garden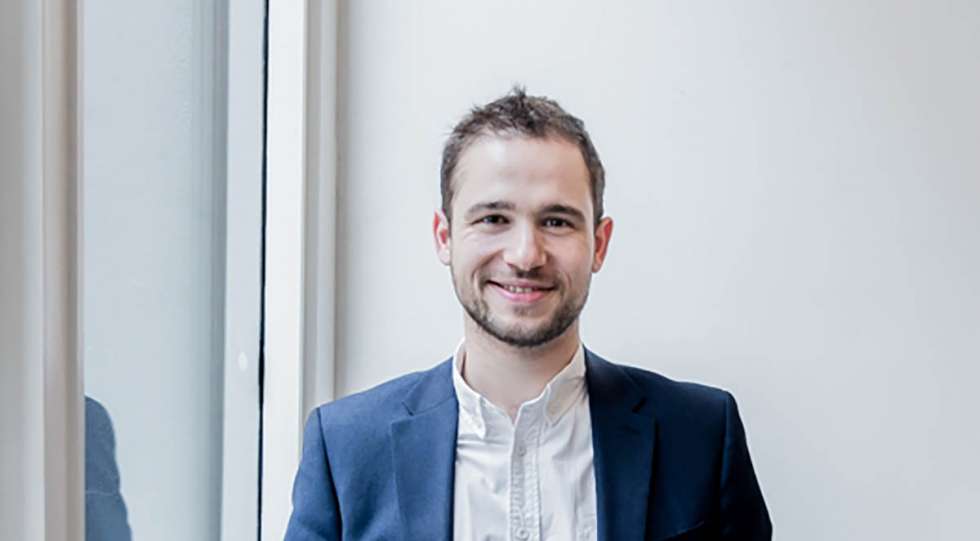 Frenchie Covent Garden is the northern outpost of the successful cave a vin and restaurant with the same name in Paris. Sommelier Bastien Ferreri has built the restaurant's wine list.
Tell us a bit about your career so far – where you're from, how you got into wine and what you're currently doing?
"I have started in the industry with catering school back home in Provence, it was during that time I caught the passion for wine and its production. I really started my sommelier and wine journey at Chez Bruce – an amazing, then 2*, bistrot with an enormous wine list and hundreds of small growers. I quickly moved on to London in 2009 and got my first job with Gordon Ramsay Holdings at Murano with the fantastic Angela Hartnett and her team. In 2012 I was lucky to take over as Head Sommelier at Hibiscus and had a load of fun there with the sensational cooking and a lot of wine pairings, all chosen from small and iconic biodynamic winemakers from all around the world.
Most recently in 2016 the opportunity of opening Frenchie as Restaurant Manager & Wine Buyer came up which I was very excited and enthusiastic to accept."
How has the list developed at Frenchie since you opened?
"It has mainly expanded, we have changed the look but the core is the same. Delicious handcrafted wines and spirits, from all around the globe, that enhance the quality of vineyard with great craftmanship. Our wine selection follows the seasonality of our menu, so there's quite a lot of changes within the list which is around 200 bins."
A lot of restaurants and bars claim to regularly change their list, whereas in reality this isn't always the case. Do you think it's important to do so? Is it difficult to maintain a list that frequently changes?
"Well, it is all about balance too. As a guest and wine enthusiast we always like to recognise some lines and we all have a comfort zone. I believe it's very important to maintain a solid and long relationship with winemakers and/or distributors, therefore keeping a few lines for a year or so is valuable – this adds to the guest experience as much as changing some other lines. Of course, it all depends of the type of business too. Here at Frenchie we do around 50 wines by the glass and we tend to change 80% of them every 3 to 4 months. Some more exclusive wines rotate faster as we do them by the glass or bottle with smaller quantities in stock. It is important to keep the offer interesting and exciting for guest… in the same way you can't crack the same joke all the time. "
When you start writing a list from scratch, where do you actually start?
"I start with the concept of the restaurant/food offer. Then study the area and neighbours, and, of course, budget. As sommeliers, not owners, we're very lucky when we have a nice budget provided and the freedom to create something personal and interesting; it's important to protect that freedom if possible. The challenge is to create a real and personal offer whilst keeping your eyes and ears open to the demand. After a while you obviously have your "wines lines" that you love and share on your list and which cover the spectrum of the budget and offer."
Biggest challenges (or advantages) of writing and maintaining a great list in London?
"It is extremely fast paced in London, the city is full of real connoisseurs and wine geeks, also novices and wine collectors. It is fuelled by a large number of wine importers too that enable us the access to the finest, funkiest and most interesting wines from all around the world! Therefore the real challenge is to make a small list! This is really hard when you love the juice and have so many different bottles of deliciousness around you!"
How do you think London compares to other cities for drinking wine?
"It is a fantastic hub, it has been the one of the greatest wine places for decades and still is!
A country that doesn't produce, or produces very little, as England, always has a greater desire to discover products from other places, a greater interest to understand and taste different wines and a real motivation to have fun and pleasure with endless new wines!"
What are some of the things that make a good wine list?
"I think a good by-the-glass and carafe offer is one of the best assets. You usually know that a place that selects carefully with interesting, new wave wines alongside great classics will be good.
Value too – it's always a tricky thing in Central London unfortunately, but it is possible to offer great value wines, that means looking for lesser known areas, producers and styles."
Any pet hates about wine lists?
"I hate blackboards! So hard to read. I also like it the presentation of a list to be simple, I have made the mistake of falling into using more quirky words for the style/regional classification etc when in the end it was only making sense to me – yet confusing all the guests.
I think it is very important to keep both the offer and demand in mind, at the end of the day a sommelier does not cook or make the wine (in general cases) – they curate exiting and tasty wines from producers and distributors. To make it personal is great and necessary, but to make it narrow-minded, by yourself and for yourself is useless and extremely annoying.
Finally, I hate lists with no vintages or cuvée name on them and just the appellation or producer, same as when you buy a piece of meat, a skirt of beef is extremely different than onglet, therefore the details need a mention!"
Three favourite places to drink in London?
I love Brawn, Laughing Heart & Naughty Piglets
Published 24-October-2018
Interview / London
Premium: Search more than 2000 wine lists in 35+ countries