Ruth Spivey: Beaujolais Nouveau in London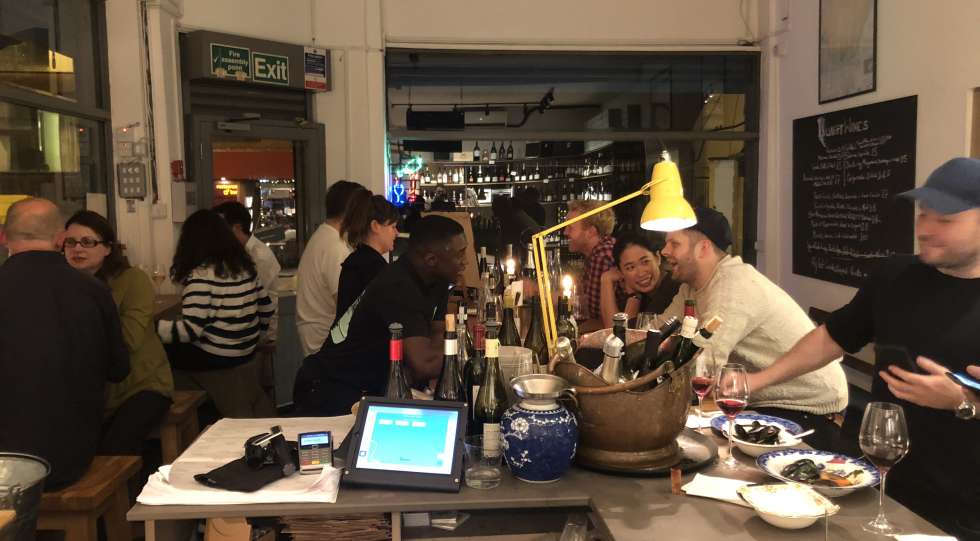 Beaujolais Nouveau Day is just around the corner and it's been given a new lease of life in London over the last few years, especially amongst younger drinkers and new-wave wine led bars and restaurants, writes Ruth Spivey, Star Wine List's London ambassador.
Beaujolais and particularly the Cru Villages are firmly back on lists and with an increasingly serious reputation. It's more accessible and affordable than Burgundy and boasts dozens of artisan growers for charm and authenticity. So, it's out with six-quid bubble-gum bottles from the supermarket and in with high quality, super fresh juice to slosh back and celebrate. Here are three places in London to get involved next week – book yourself in, they're usually very busy affairs.
Noble Rot - hosts the unofficial official Beaujolais Nouveau bash with an afternoon tasting sliding into dinner and a proper late night knees-up. Several growers also attend to really bring Beaujolais to Bloomsbury. There's a special menu by culinary legend and food treasure Simon Hopkinson – expect French classics - and of course, the superlative Noble Rot list should you need to move on from Gamay at any point.
Salon Wine Store – the boys are doing a double celebration this year – a 9am tasting of Bojo on tap to kick-start Thursday 15th November, then a special Beaujolais edition of their party series 'Strictly Bangers' on Saturday 17th November with producer Sylvère Trichard of Séléné.
Quality Wines - if you're still not convinced about Nouveau and are determined to drink your wine with at least some age, head to Quality Wines in Farringdon who are hosting a 'Geriatric Bojo Festivity' featuring magnums from '14 and '09 from top producers from 5pm. (The photo is from Quality wines)
To find out what's happening on Thursday in Stockholm, Toronto and Oslo, check out the stories below.
Published 12-November-2018
News / London