Lena Särnholm: Beaujolais Nouveau in Stockholm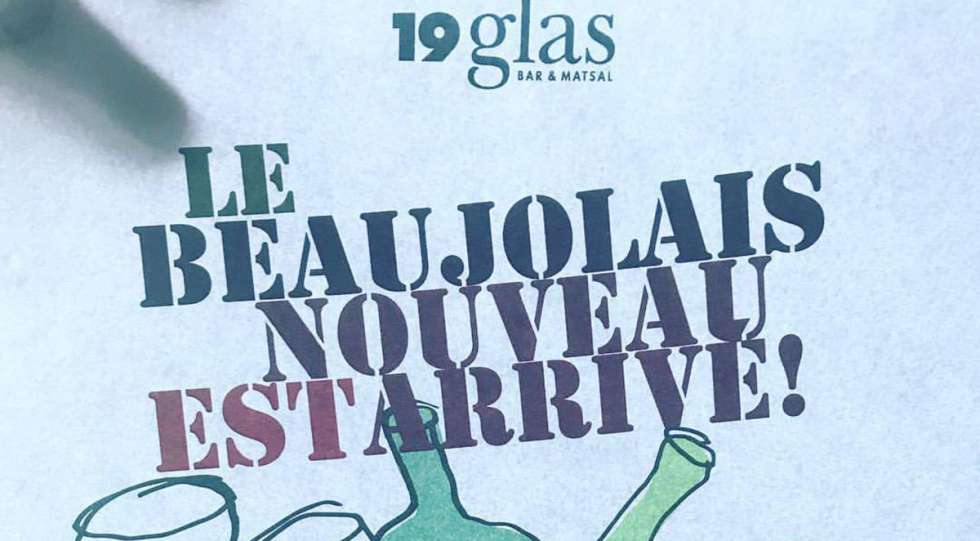 What is up with Beaujolais Nouveau in Stockholm and Sweden? Quite a lot, reports our writer Lena Särnholm:
"Beaujolais has gone from being almost an outcast to being cool over the last couple of years. Seven years ago, the importer Wine Trade started pushing for this light in the November darkness and for the past two or three years, wine lovers can do as in Paris: go from place to place and find new wines. The Beaujolais Nouveau offer has gone from a dominant producer to an illustrious bunch and even some new wine from Languedoc-Roussillon. The competition has forced restaurants and bars to come up with new ideas. Some do guest appearances, other do music or a special Bojo-menu. And some venues let the party drag on over the weekend. "
What are your plans on Thursday night?
"At first I was sorry to miss Paris this year, but then I saw what's on offer in Stockholm and will find it hard to choose. I think we'll start at Bar à Vins to get in the French mood with chansons. The special dinner at La Colline is tempting, as well as 19 Glas, and Vina. We'll probably round it off at new Savant and then perhaps a re-run at Grus Grus on Sunday."
What is going on with Beaujolais Nouveau in Oslo, Toronto and London? Check out the stories below.
Here are a number of Star Wine List venues in Sweden that are planning Beaujolais Nouveau events on Thursday (and beyond):
Stockholm:
19 Glas
Bar à Vins
Bank Hotel
La Colline 
Centan
Dryck vinbar
Elverket
Farang
Folii 
Griffins
Grus Grus
Mathias Dahlgren
Oaxen
Savant
Tranan
Tyge & Sessil
Vina
Vinköket
W by Wijnjas

Göteborg:
Bhoga
Björns Bar
Natur

Växjö:
Kafé de Luxe

Malmö:
Lyran
Far i Hatten

Uppsala:
Dryck & Mat

Published 12-November-2018
News / Stockholm
Premium: Search more than 2000 wine lists in 35+ countries