Bibendum Wine is the official sponsor of the Star Wine List of the Year UK Grand Prix prize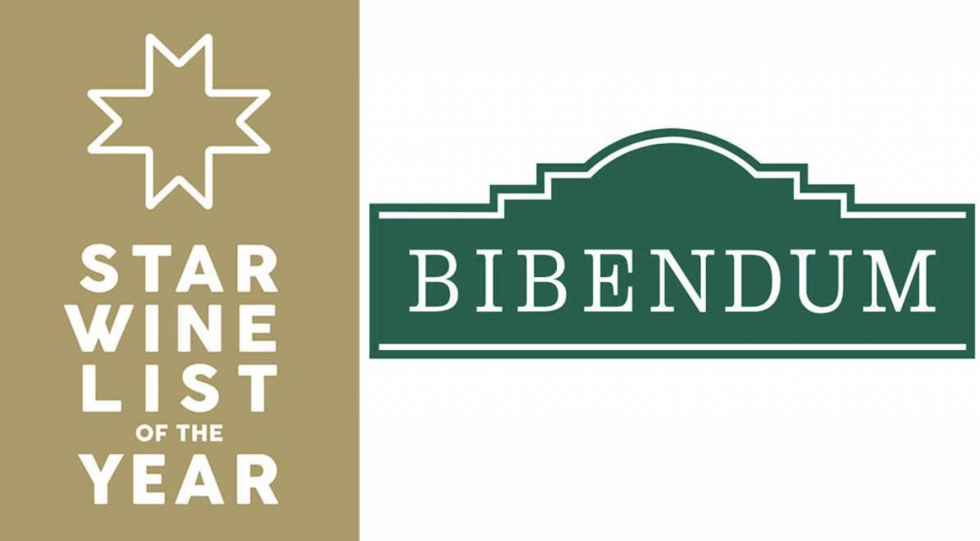 Star Wine List is pleased to announce that Bibendum Wine in the UK is sponsoring the Grand Prix category of the Star Wine List of the Year UK with The Buyer. This is the prestigious award for best-in-class wine lists that offer more than 600 references.
"We are delighted to once again be supporting the Star Wine List of the Year," says Jaspreet Hodgson, Head of Premium Wine Sales at Bibendum. "Star Wine List not only has a fantastic panel of judges but is now an internationally recognised competition. This year, we are especially proud to be sponsoring the Grand Prix category."
The winner will be acknowledged among their peers as having built a truly exceptional wine list.
"We are very happy to once again welcome Bibendum ― such a leading importer for the UK on-trade ― to our awards with The Buyer. May the grandest wine list win!" says Krister Bengtsson, founder and publisher of Star Wine List.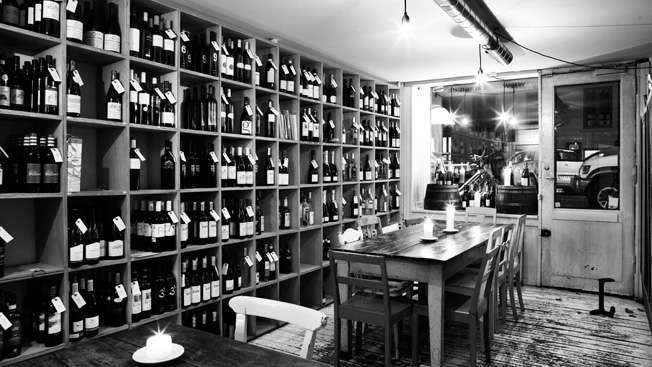 Introducing Bibendum Wine
Founded in 1982 by a group of friends who joined together to sell classified growths and unusual bottles to private clients, Bibendum Wine has grown to become one of the UK's top premium wine, beers, and spirits merchants. Based in London, Bibendum is a specialist supplier to both the on- and off-trade, working with clients across England, Wales, Scotland, Northern Ireland and the Republic of Ireland.
Their portfolio includes 260 wine producers, 90% of whom are exclusive, and represent many of the world's most talented winemakers and sought-after estates. Bibendum also sells an extensive range of premium spirits, craft beers, ciders, and sakes, backed by an award-winning team that includes highly knowledgeable salespeople, designers and insights professionals.
An innovative approach to the on-trade
In the course of its history, Bibendum has become known as a place where on-trade problems get solved. In 2021, for example, Bibendum launched the Bordeaux Project to solve longstanding issues of access to top Bordeaux wines.
The problem is that anybody wanting to access the classified growths needs to buy the wines two years in advance, through En Primeur. For the on-trade, which works on razor-thin margins, this has become increasingly untenable.
So Bibendum convinced six chateaux — Châteaux Pedesclaux, d'Issan, Goulée, Cos d'Estournel, d'Armailhac, and Clerc Milon — to release mature back vintages at a special price, that would then be made available to top on-trade venues, to be served by the glass. The goal was to make aged wines available that were both ready-to-drink and affordable.
This also solved a problem for the Bordelaise themselves. These wines are so sought after, that they often disappear into the cellars of private clients, diminishing their visibility in the wider market. The Bordeaux Project puts the wines right in front of wine lovers who want to enjoy the wines, rather than invest in them.
So successful has the Bordeaux Project been, that other chateaux have joined, including top names like Lynch-Bages, Troplong-Mondot, Lafite, Barons de Rothschild, Cantenac-Brown, Smith Haut Lafitte, and Figeac.
The Grand Prix award
Not surprisingly, sommeliers have been quick to take advantage of the program, in line with Bibendum's goal of supporting the on-trade. It's one of the reasons that Bibendum has become a sponsor of the 2023 Star Wine List of the Year UK with The Buyer Grand Prix.
"As a premium wine specialist, we love being part of such a prestigious competition, which recognises all the hard work that sommeliers and restaurants put into their wine list," says Bibendum's Hodgson.
The winners of the Star Wine List of the Year UK with The Buyer will be announced on 20 February 2022. The Star Wine List of the Year International Final 2023 will be held in Stockholm in June.
The Star Wine List of the Year competitions are open for entries in New York, Germany, and Finland. Watch this space for information on how to enter in other regions, as it becomes available.
Published 26-January-2023
Partner content / London
Premium: Search more than 2000 wine lists in 35+ countries. Download an unlimited number of wine lists.