Amanda Barnes: "Wine really runs through the veins of Mendoza"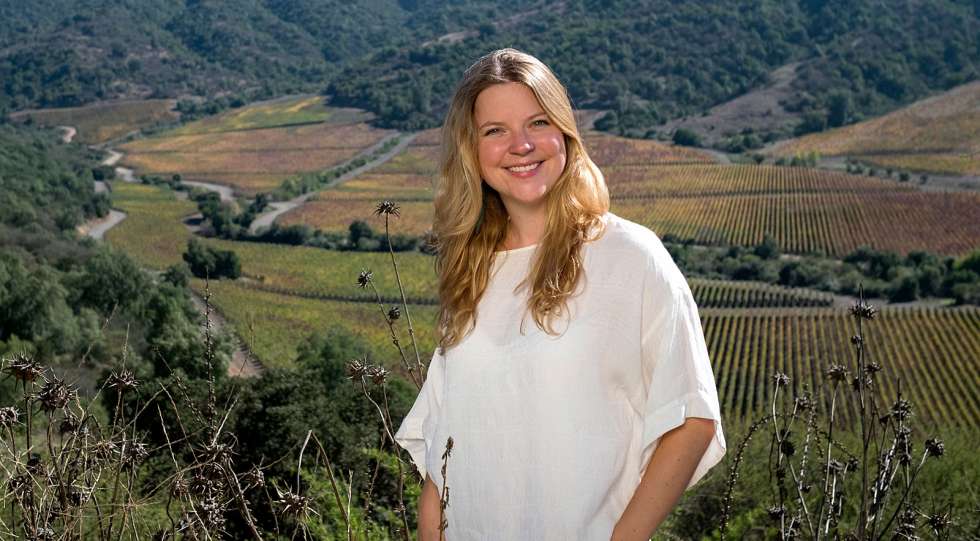 Quite few wine bars – but a lot of great wine almost everywhere, and a growing sommelier community. In Mendoza, the wine-production capital of Latin America, drinking wine is part of the city's culture and livelihood.
"Wine bars tend to come and go in Mendoza, which is ironic for the wine-production capital of Latin America. There are just a couple wine bars in the city today, but ultimately the great thing about Mendoza is that there is never any lack of wine at any bar or restaurant. Wine is very much on the menu in Mendoza," says Amanda Barnes, award-winning writer and expert in South American wines, as well as Star Wine List's ambassador in South America.
Amanda Barnes has been based in Mendoza since 2009, and she says that the fact that there are so many great wine lists at regular bars and restaurants, the concept of "wine bars" has become a little bit redundant.
"Although wine lists in fast food joints or basic restaurants are rather homogenous (the big brands dominate), the growing sommelier community in Mendoza is helping curate and create exciting wine lists in high-end and new establishments," she says.
At the same time, the wine scene is more diverse and higher quality than ever before:
"It's a great time to visit Mendoza for wine lovers, and you can still find those traditional hole-in-the-wall spots where wine is served in jars and in the typical penguin-shaped carafe - a wine culture I hope will never disappear completely."
Mendoza is home to more vineyards than any other South American wine region, and many locals work in the wine or wine tourism industry, so almost everyone has a family member or friend in the industry
Amanda describes the wine scene in Mendoza as" very international", and that the consistent influx of wine tourism means you'll hear plenty of wine talk in English, Portuguese, French, German and Spanish over the clinking of glasses.
"Almost every bar will have a couple options of wine by the glass. Bars often have wine-based cocktails too, and there's a growing trend for wine on tap in Mendoza's bars, a sustainable and fun approach trying to re-engage the new generation, who are the shyest wine drinkers in Argentina's wine history."
How is the wine scene in Mendoza different from other cities in Argentina?
"Wine really runs through the veins of the city. Mendoza is home to more vineyards than any other South American wine region, and many locals work in the wine or wine tourism industry, so almost everyone has a family member or friend in the industry. Drinking wine is not only an important pastime but part of Mendoza's culture and livelihood - which makes it stand out in Argentina. The cultural importance of wine means it is on the menu almost everywhere in Mendoza, even in McDonald's dare I say!"
How has the wine bar scene in Mendoza evolved since you got to know the city and the region?
"I have been in Mendoza for over a decade and when I arrived there was really only one wine bar in town, and most other establishments served wine in a glass jar or small, uncomfortable, thick wine glasses. Today there are a handful of wine bars and dozens of bars that have extensive wine lists, and there's some decent Crystal being used in the top restaurants and bars."
"The reality is though, that the better wine offerings and better glasses haven't changed the fact that wine consumption in Argentina and Mendoza is on the decline and the wine bars in Mendoza are kept afloat by the constant flow of wine tourists. Although people are drinking less, there is certainly the option to drink better with more expansive wine offerings and a greater diversity of craft beer joints and cocktail bars today too."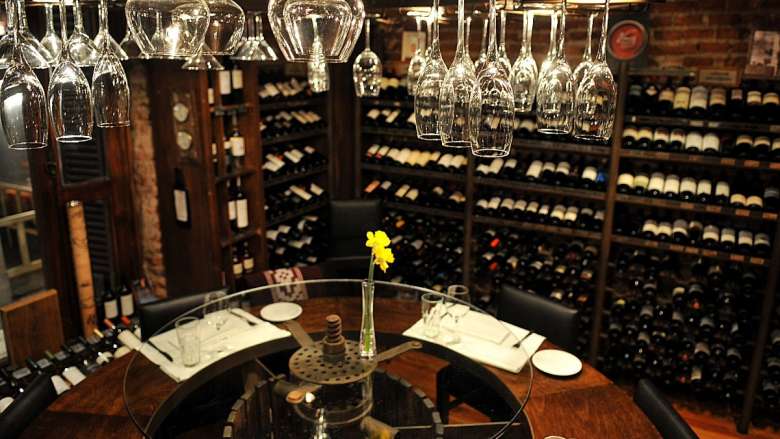 What are the biggest trends at wine bars in Mendoza right now?
"We can't really talk about wine bar trends in Mendoza (because there aren't that many wine bars), but we can certainly talk about wine list trends. You used to mainly only get Malbec on the menu and maybe a token Torrontés or Chardonnay. But today wine lists in Mendoza are embracing the diverse varieties being made here, including a real boom in Cabernet Franc and white blends, but also lesser-known and old vine varieties like Chenin Blanc, Semillon, Trousseau and Bequignol."
"The Uco Valley is certainly the region Mendoza's sommeliers are most excited about, and you see that reflected in the wine menus, but wine lists are also becoming more diverse with wine regions outside of Mendoza making it on the best lists in the city. And the recent arrival of wine dispenser machines into Argentina has changed the offer of wines by the glass enormously — bars and restaurants are now quite happy to keep expensive bottles open."
Anything you want to see more of in Mendoza when it comes to wine places?
"I'd love to see more bars and restaurants embrace the fresh Criolla wine movement happening in Mendoza. Criolla grape varieties are the oldest in Argentina and make up a major portion of the plantings. Several young generations of winemakers are revaluing these varieties to make vibrant, easy-drinking and fresh wines which are typically much lower in alcohol and much cheaper than other wines on offer. I think embracing this trend could help encourage locals to drink more wine again, rather than switch over to beer or soda."
Anything you want to see less of?
"Although no-one smokes inside anymore, it's still pretty common for heavy smokers to dominate the patios and gardens of bars and restaurants — which puts a bit of a downer on wine tasting."
Want to learn more about the Criolla wine movement in Mendoza? Check out this link!
Premium: Search 2000 wine lists around the world.