Zeltinger Hof
Restaurant, Hotel
Zeltingen-Rachtig, Germany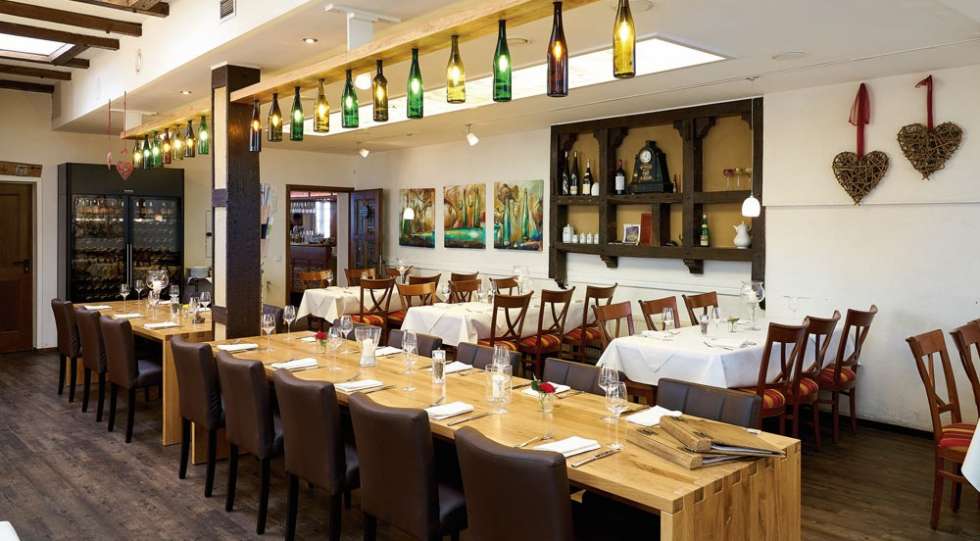 Zeltinger Hof Wine List
About Zeltinger Hof
Zeltinger Hof is located in the middle of Zeltingen-Rachtig, close to the Mosel River and surrounded by vineyards. The area is known as a playground for wine lovers.
The restaurant Zeltinger Hof is located in the hotel with the same name. The hotel has been welcoming guests since the 1970s; before then there was a butchery in the building. The kitchen offers country-style cuisine and seasonal dishes from the Mosel region with a modern twist.
About the Zeltinger Hof Wine List
Markus Reis work is a celebration of German wine. Over 100 wines are offered by the glass and the depth of vintages, with over 2,000 wines, is just as inspiring as the low prices. Even guests from Berlin can make up for the travel expense. Anyone who wants to understand the Mosel wine region has to spend an evening here.
Wine Tasting at Zeltinger Hof
Great for
More recommendations
The restaurant is rustic country style offering regional specialties with a strong focus on local ingredients and large portions. The owner Markus Reis is a passionate cook and sommelier, he makes his own sausages and even raises pigs. Zeltinger Hof offers outstanding game dishes in the fall and winter and an inviting garden in the warm months.

The wine list is huge, focused on Germany and offering around 100 wines by the glass, including some aged wines and GG. The wine list has amazing rare gems, cult wine, unknown aged Rieslings and an incredible view into what is happening in Mosel wine at the moment. The list reads like a history book. If you are interested in trying a bottle from the early 1900's or a birth year wine, this is the place. The wine list is set up as a digital version so you can sort by grape, vintage, region, ect. I would recommend having a look at the list before you arrive or you might spend the entire meal pouring over the giant book at the table.

They offer vineyard tours, boat tours. In December they offer a Christmas Market vibe on the weekends before Christmas with Mulled wine and Sausages in the court yard.
Star Wine List Of The Year