One Penny Red
Restaurant, Wine Bar
Sydney, Australia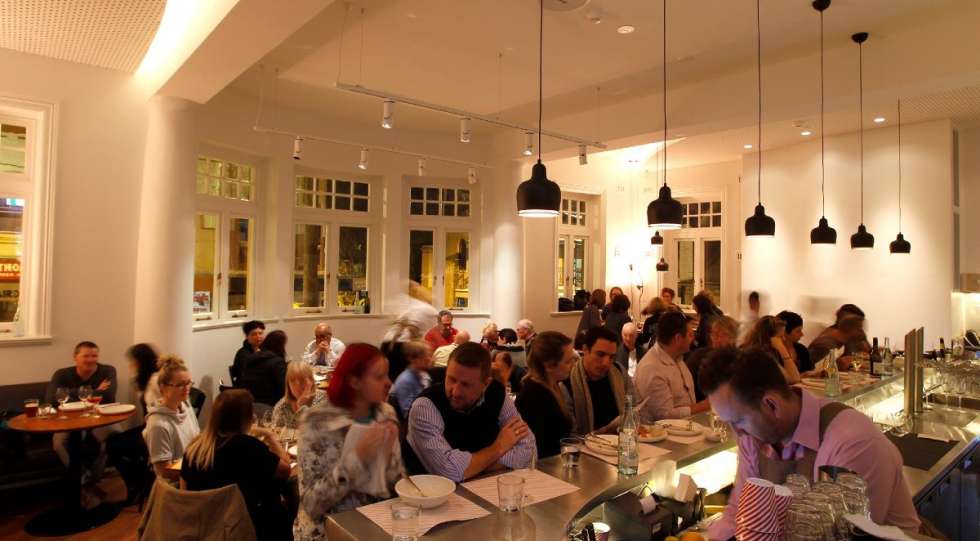 One Penny Red Wine List
About One Penny Red
Set in the old heritage-listed post office, One Penny Red is a small neighbourhood restaurant and bar in Sydney's inner western suburb of Summer Hill. There's a bright and airy dining room with big bay windows on the ground floor, and a smaller, cosier bar upstairs. The dining room below opens on to a sunlit terrace, facing out on to a picturesque little corner of this quiet suburb.
The contemporary Australian food offering is share-friendly and runs from house-made charcuterie to crowd-pleasers like potato gnocchi or wood-roasted chicken. This is casual dining with well-informed​ service and a bustling, homely atmosphere, hitting just the right note of comfort and familiarity for Summer Hill's village like setting.
Vernon's Bar, set upstairs in the old sorting room, offers a more intimate atmosphere than the dining room below. Cocktails and snacks complete the offering, with wines scrawled across the blackboard on the wall.
About the One Penny Red Wine List
​A well-considered and thoughtful selection of small producers here, with grower Champagne by the glass and a solid selection of vermouth, sherry & gin. With twenty or so wines available by the glass or the carafe, and a tidy offering of half bottles, there's plenty to pique your interest if you're taking it easy. For those looking to get a little more serious, there are some great value magnums available.
The somm's selection provides a shortlist of favourites. Still, it's worth delving into the list, as small producers and regions from around the world feature alongside explanations, making the offbeat and esoteric accessible.
One Penny Red Food Menu
Wine Tasting at One Penny Red
Monthly wine club BYO monthly dinners Producer events
BYO
BYO event once a month where the sommelier will match the menu to the wine you bring. Big following.
Great for