Atlas
Restaurant
Wellington, New Zealand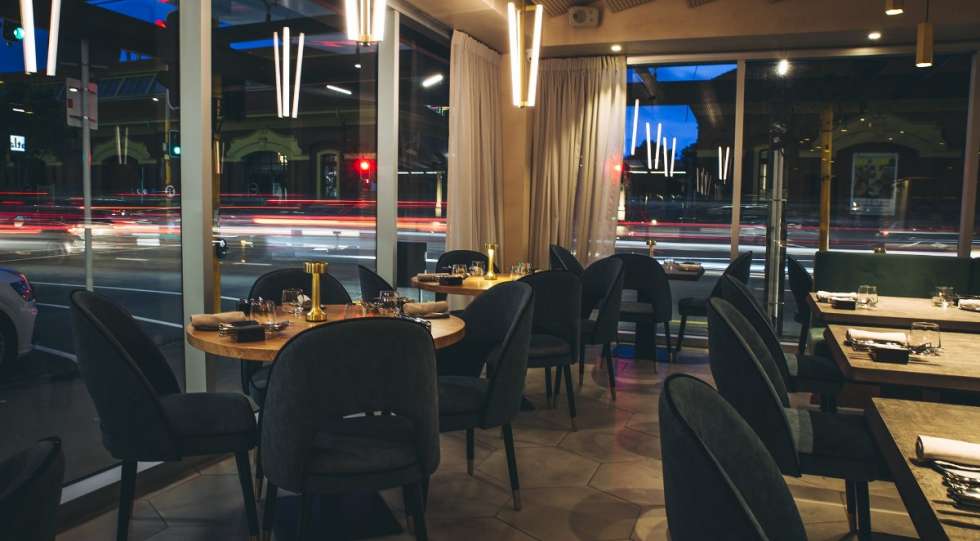 Atlas Wine List
About Atlas
Atlas is located on the corner of Customhouse Quay, in close proximity to the central business district and Government residence, just a street across from Wellington Harbour. With its floor-to-ceiling glass frontage you can enjoy plenty of natural light during lunch, and the magical lights of the city during the evening. When it comes to fine dining experience, this is the place to visit in Wellington. Atlas is thoughtfully designed with the modern diner in mind, finished with a stylish interior, comfortable seating and subtle wooden elements which create a welcoming atmosphere, perfectly suited for a lengthy business lunch, celebration or romantic dinner.
The food menu offers modern New Zealand cuisine with a focus on the finest produce. The kitchen team incorporates a wide range of culinary techniques and ingredients from around the world. Those lucky enough to book early may request a seat at the chef's table. The menu is in a constant state of flux, pushing the boundaries of culinary excellence in a modern way and executed without compromise on quality. You can choose from a few menus: à la carte, set menu or tasting menu, including a vegetarian option.
The complexity of the food at Atlas is matched by complexity of the wine list, split into two sections: the Wine List and the Cellar List. The former offers around 100 references by the glass, encompassing a wide selection of sparkling, still, fortified, sake, and skin contact wines, with the focus on premium producers from New Zealand and the world. You can always ask the dedicated sommelier team for advice, or opt for the wine pairing alongside the tasting menu.
Before you begin to turn the pages of the Cellar List, I highly recommend exploring the sparkling wine selection by the glass. There are around 20 wines listed from the finest Les Grandes Marques, to Grower Champagne, to special examples of Méthodes Traditionnelles from around the world.
It is worth checking upcoming events as, from time to time, Atlas organises fine wine dinners.
Great for