Wild Corner has the Best by the Glass list in the UK 2022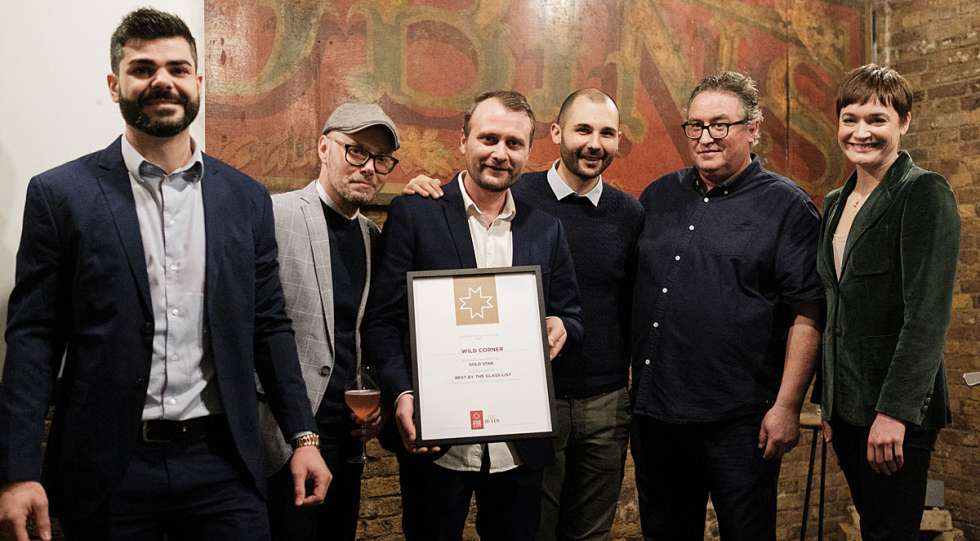 Wild Corner in London was awarded the gold star in the category Best by the Glass List when the best wine lists in the UK were celebrated during UK Wine List of the year 2022 on Feb. 21.
"We are all very excited after being awarded the Gold Star. For us to get into the finals and being in the same category with some of the biggest names in the industry, after just two months of opening Wild Corner, this feels amazing and somewhat unbelievable. We are humbled," says Wild Corner's Daniel Mihai Popescu.
"The philosophy behind the list was to create a unique and concise list of wines spanning ten decades, all available by the glass. This therefore, enabling our wine-loving guests to go on a journey through time. Alongside, Crispin Sugden, Davide Portovenero, our amazing owners George Bukhov & Ilya Demechev and our fantastic brokers including Mayfly Wine, we have managed to create what we think is something special. To share with our guests and our peers."
Jury member Raimonds Tomsons, Best Sommelier of Europe and Africa 2017, says this about the winning wine list:
"Wild Corner is a treasure chest for every wine lover. All the wines are available by the glass with very reasonable pricing. There is a special emphasis on older vintages and you can fine rarities from the 90s, 80s and even back to the 30s available by the glass as well, which is something really special!"
The winners in UK Wine List of the Year 2022 were revealed during a live event in London on Feb. 21, co-hosted by Star Wine List and The Buyer.
The silver medalists in the by the glass category were:
Belmond Le Manoir aux Quat'Saisons, Great Milton
Les 110 de Taillevent, London
Moor Hall, Aughton
Noble Rot, London
Noble Rot Soho, London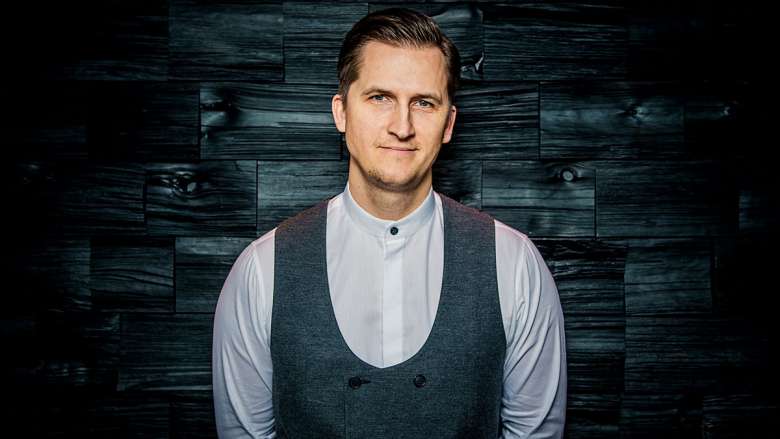 The jury for the event was filled with top sommelier and wine names:
• Ruth Spivey, sommelier, writer, Star Wine List UK ambassador
• Salvatore Castano, Best Sommelier of Europe and Africa 2021
• Arvid Rosengren, Best Sommelier of the World 2016
• Raimonds Tomsons, Best Sommelier of Europe and Africa 2017
• Rajat Parr, sommelier, winemaker, author

Star Wine List of the Year started in the Nordics back in 2018, to celebrate the great wine lists and the teams behind them. Last year, our first international tour went to 10 markets in Asia and Europe. During the second tour of Star Wine List of the Year, we have so far visited Finland, Denmark, Australia and Norway. And now we came to the UK for the second time, in partnership with The Buyer.
Apart from the honour and the gold certificates, winners of the international categories are qualified to the International Final of Star Wine List of the Year in June 2022.
Published 21-February-2022
News / UK
Premium: Search more than 2000 wine lists in 35+ countries. Download an unlimited number of wine lists.