Star Wine List launches wine guide to Athens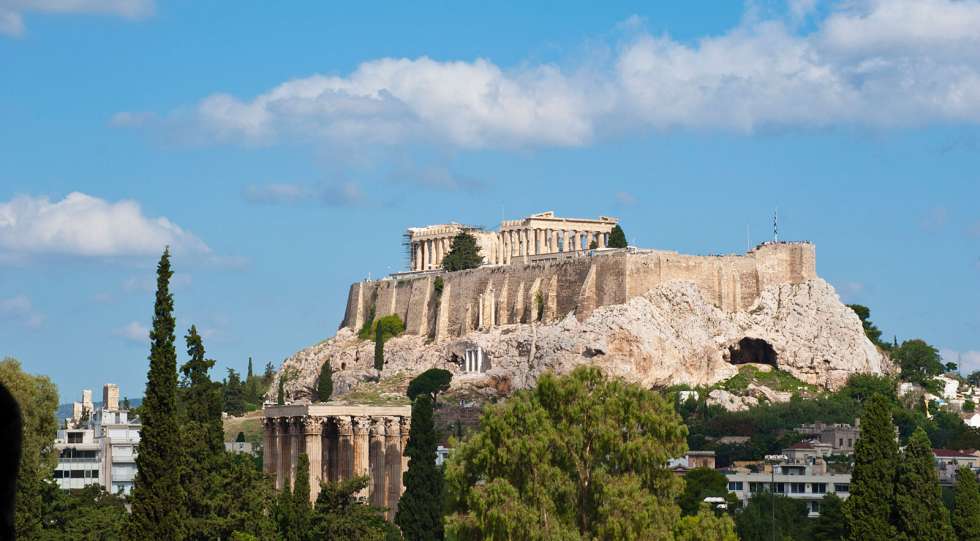 Star Wine List, the guide to great wine bars and wine restaurants, has published the wine lover's guide to Athens. Greek top sommeliers Aris Sklavenitis and Eleftherios Hanialidis, as well as Noble Rot co-founder Mark Andrew share their favourites in the city.
"The gastronomy scene in Athens and its suburbs has evolved tremendously these past few years and I think we haven't seen its full potential yet," says Eleftherios Hanialidis.
"The wine scene of Athens was in its infancy until 10 years ago and today we are witnessing its adulthood," says Aris Sklavenitis.
Star Wine List was founded in Stockholm in 2017 and is now live in several international cities, like London, Paris, New York, Hong Kong and Buenos Aires.
"If you look beyond the stunning ancient architecture of Athens, you can also find great places to drink wine. Thanks to our local wine professionals, Aris Sklavenitis and Eleftherios Hanialidis, and Noble Rot's co-founder Mark Andrew MW – a major ambassador for Greek wines and Greece – we can offer wine lovers some serious insider's tips," says Krister Bengtsson, Star Wine List's founder and publisher.
From the start, Star Wine List guides wine lovers to 13 wine bars and restaurants in Athens, from small wine bars to fine-dining restaurants like Aleria.
For most of the restaurants and bars, you will find their wine lists on starwinelist.com. You can also search for particular wines and see where they are listed in Athens and elsewhere.
Check out the guides below.
Premium: Search more than 2000 wine lists in 35+ countries. Download an unlimited number of wine lists.