Ruth Spivey: "Soldera brought a special colour to the world"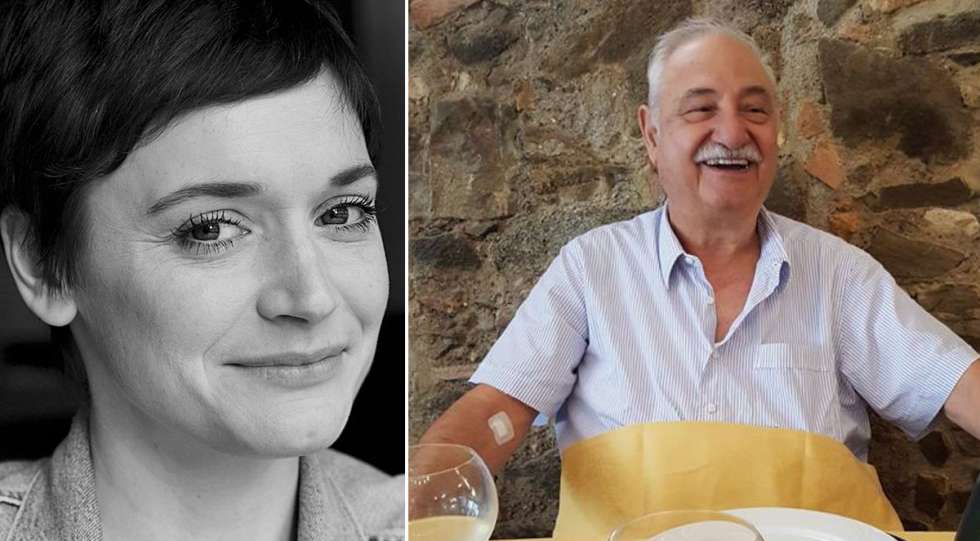 Star Wine List's London Ambassador, Ruth Spivey, looks back to a day spent with legendary Italian winemaker Gianfranco Soldera, who passed away earlier this year.
Note to self: never apply for a job on an obituary desk. The weight of having to write about someone who has recently died has been my most recent reason to avoid doing work.
I was asked in March to write something about Gianfranco Soldera, the master of Montalcino, after he passed away in late February. And now it's late April. Yikes. (Racking my brain for a pun about deadlines…)
I should probably flesh it out into a proper piece, I thought. It won't be hard, I thought, he had a fascinating and successful life of 82 years as one of Italy's greatest and more controversial winemakers. There'll be loads to say, I thought. He didn't buy Case Basse until the age of 35 and continued his first career as an insurance broker in Milan alongside until 2003. Are his wines the most successful ever side-hustle?
Then there's his dedication to Sangiovese, commitment to nature, preference for natural yeasts and large wooden vats, never barriques. The high prices, the cult status and the sabotage scandal of 2012 (a former employee broke in and opened the taps on 10 vats destroying over 62,000 litres of wine across six vintages, worth millions) … onto his subsequent resignation from the Consorzio and decision to label one of the world's greatest wines as a simple IGT.
Trouble is when someone's died, and you actually have met them, even just once, you don't want to lazily regurgitate stuff other people have already written. Nor do I want to make out I knew him or his wines better than I did or do.
I also couldn't find any tasting notes. I have a feeling I didn't take any - I often don't when somewhere epic, preferring to enjoy and absorb the experience naturally. If something is worth remembering, you will remember it. And I don't have any photos because cameras are banned.
This whole day came about whilst on holiday in 2016 (and thanks to my careful selection of a boyfriend plus some kind help from David Harvey of Raeburn Wines). We broke down on the way there (or rather ran out of petrol and ground to a halt, fortunately within sight of a gas station) so things got off to an anxious start. My boyfriend isn't a late person, I am, but either way, a day with Soldera is not a day to fuck up.
His passion for and commitment to Sangiovese superseded any language barrier
It was my first time to Montalcino (it's been downhill ever since). Case Basse is beautiful and alive. As well as the winery, we spent time walking round the botanical gardens – two hectares of thousands of species enriching the estate's ecosystem, cultivated by Gianfranco's wife, Graziella.
We tasted wines from large Slovenian vats and others from bottle. There's no need to gush on about the deep, pure expression or ethereal finesse. It's a given. Gianfranco only had a few words of English, but it didn't matter. His passion for and commitment to Sangiovese, along with his opinions and pride about his way of making wine superseded any language barrier.
He was a perfectionist (he didn't sell a single bottle of '89 as he felt it wasn't up to scratch) and nearly all vintages have been rated excellent, but I like the fact he also believed "wine is always subjective: the same bottle may be worth 500 euros for one person and not even 1 euro for another".
The late lunch that followed was just as, if not more memorable. He drove us to a restaurant in Sant'Angelo In Colle, Il Leccio, talking the whole way Italian style, arms in the air and not on the steering wheel. Before leaving he'd filled a cardboard box with wine and glasses, olive oil, rice, pecorino, saffron and meat and chucked it in the boot. This was a guy who not only BYO'd his own wine, but also his own ingredients. Fussy? Maybe. Particular? Definitely. Correct? Well, it was the best risotto I've ever eaten. So yes. Brilliant.
We drank Casa Costa Piane prosecco to start (so refreshing) then Gravner Ribolla 2007 (with the 100-point risotto) and a bottle of 2006 Toscana IGT by him, of course. Perfetto.
He loosened up over lunch – don't we all, and in any case, wine makes having a shared language so much less important – turning into the little Italian grandad you never had. The one who took you out for the best lunch ever.
RIP Gianfranco. I didn't understand everything you said but your wine and soul and that lunch said it all anyway. You brought a special colour to the world and our wine glasses through your most spectacular Sangiovese.
If you want to drink Gianfranco Soldera's wines, search for Case Basse in the search field above to find the wines in wine bars and restaurants near you
By Ruth Spivey
Published 24-April-2019
Column / London