Reeze Choi new Head Sommelier at PIIN Wine Restaurant in Hong Kong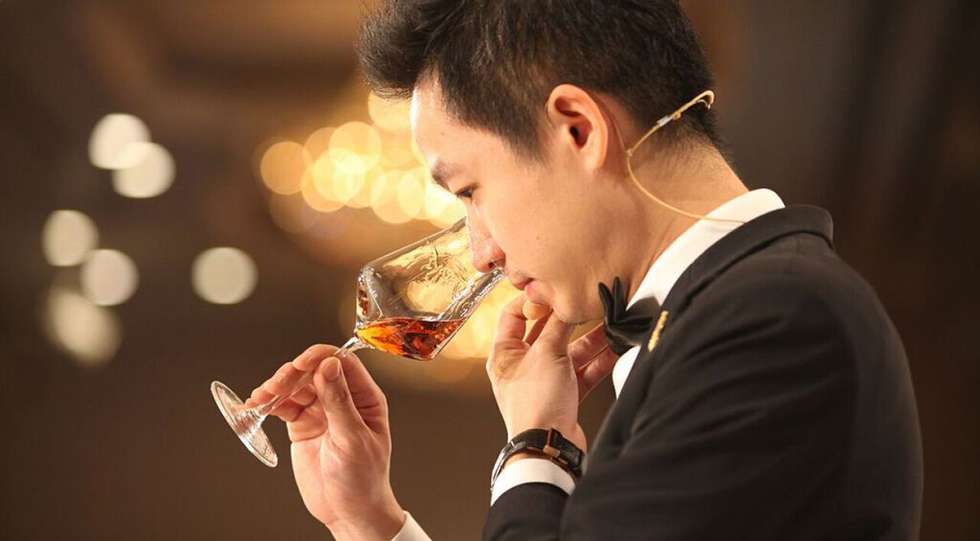 Star Wine List's Hong Kong ambassador Reeze Choi is the new Head Sommelier at PIIN Wine Restaurant in Hong Kong, and is now also launching his own consulting business Somm's Philosophy.
Congratulations, tell us about your new job at PIIN Wine Restaurant!
"Thank you! I am very happy to join PIIN Wine Restaurant as the Head Sommelier. I am managing a very interesting wine program here. We have over 1,000 labels on our master wine list and will have more. The founding owner of the restaurant, Mr Olivier Halley, is a very influential person in the wine industry. He owns two estates in Bourgogne, Château de Meursault and Château de Marsannay, and he is a key partnering shareholder of Ficofi (French company specializing in fine wine and related services, Editor's Note) as well. We also have the founder of Ficofi, Philippe Capdouze, as a shareholder. I am excited about working with these influential people."
Describe PIIN, for those who haven't been there?
"PIIN Wine Restaurant is a Cantonese cuisine restaurant located in Central, Hong Kong. We serve classic Cantonese dishes in a western dining setup. Our talented chef turns simple ingredients into plates of impressive taste in splendid presentation. While the wine list focuses on Bourgogne wine, we also serve a lot of wines from around the world, such as German Riesling, South African wines, and more."
You started working there over a month ago, what has changed at PIIN since then until today? Any changes when it comes to the wine list or the overall philosophy?
"A lot. First of all, the service – it is one of the most important aspects of a restaurant and a sommelier's job. I am proud to say that our service is more polished and meticulous today than before. Second, the wine inventory now has better and more systematic management. It is essential for such a large wine stock. I have also refined the layout of the wine list and adjusted the prices of the wines to make them more approachable. Along with the wine dinners that we have been hosting, we are going to organize different kinds of wine events in the future, such as wine classes, tasting flights, and some collaborative events."
You've also started your own consultant company, tell us about that!
"Yes! I am delighted to announce that I am establishing my consultant company called Somm's Philosophy. I have met many owners of restaurants, bars and wineries who are dedicated to offering better wine services to their customers but do not yet have their own sommeliers. That encouraged me to start Somm's Philosophy. Our services include tailored wine lists, wine events, wine training, collection management and ambassadorship, to name a few. Through the company, I hope I can lend my professional skills and insights to passionate restaurants, products, and wineries."
Head Sommelier at PIIN, your own business, and also Hong Kong ambassador for Star Wine List – how do you find the time to do all of this?
"Before anything else, I need to thank the owners of PIIN for giving me such great freedom and moral support to start my own business. Time management is indeed critical when juggling between different responsibilities. I always keep a timetable for everything. And I guess working smart is as crucial as working hard. So, I am ready for all these!"
(In April​ 2020, Reeze Choi left the job as Head Sommelier at PIIN, and he's now focusing on building Somm's Philosophy and his Master Sommelier studies.)
Premium: Search more than 2000 wine lists in 35+ countries. Download an unlimited number of wine lists.