Noble Rot wins at the inaugural World Restaurant Awards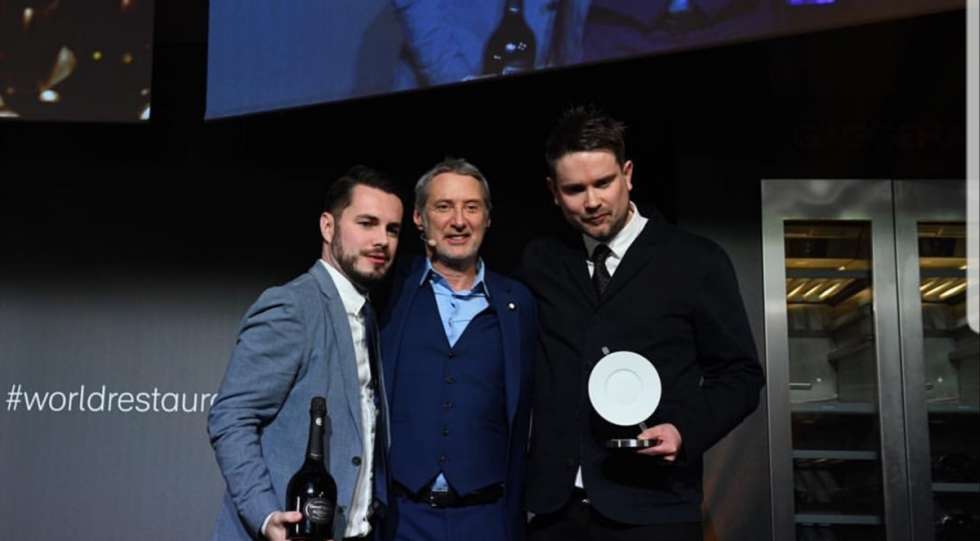 London restaurant and wine bar Noble Rot brought home a 'Small Plate Award' for Best Red Wine Serving Restaurant at the first World Restaurant Awards in Paris recently.
'Noble Rot has been a driving force in making wine bars cool again, without falling into the trap of championing white over red,' said the WRA.
The Small Plates recognise contemporary, cultural nuances including the pivotal role social media now plays in the restaurant world, whilst subverting current gastronomic fashion and championing tradition. The tongue-in-cheek categories which also include Tattoo Free Chef (congratulations Alain Ducasse!), Tweezer-Free Kitchen (Bo.Lan from Bangkok) and perhaps the most jolly of all, Trolley of the Year (Ireland's Ballymaloe House).
Noble Rot's Dan Keeling said, "We are thrilled to be the only British restaurant to win at the World Restaurant Awards, and that our list has been equally recognised for stocks of the world's most exciting rediscovered wine regions (Ribeira Sacra, Tenerife, Gredos Mountains, Beaujolais etc) as well as mature classics from Bordeaux, Burgundy and the Rhône. And, of course, as well as red, we love selling white, rosé, orange, and fortified wines too!"
There were also 12 'Big Plates' dished out, for excellence and integrity, whilst trying to better promote the diversity of the world's restaurant community. Categories include Off Map Destination, Forward Drinking, Ethical Thinking and No Reservations Required.
The awards were created by IMG in partnership with food writer and author Joe Warwick and Andrea Petrini, writer and co-curator of the worldwide food pop up 'Gelinaz!'.
Published 04-March-2019
News / London