Manu Rosier moves to Paris – and a new role at Pavillon Ledoyen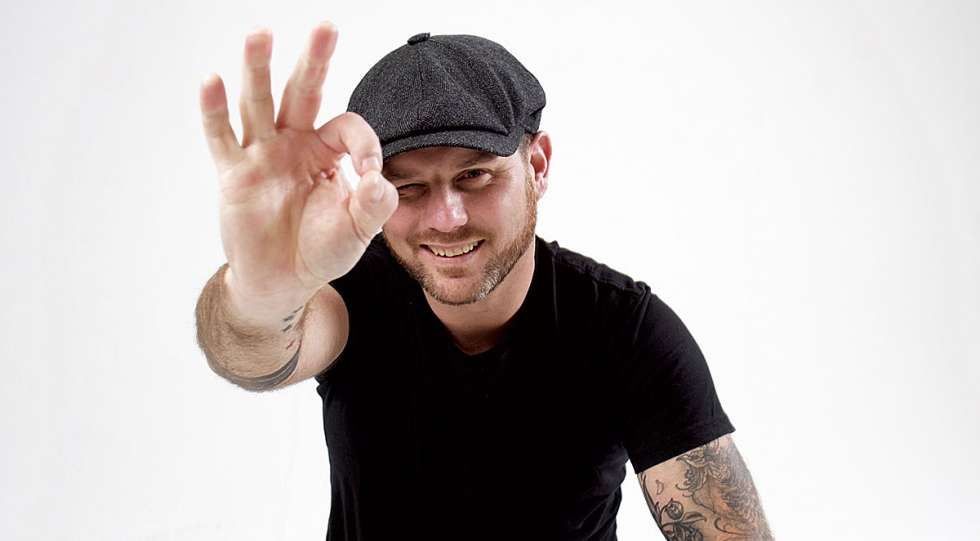 Sommelier Emmanuel "Manu" Rosier, also an ambassador and project manager at Star Wine List, has left Germany and moved to Paris. Here, he will focus on his new sommelier job – and his Master Sommelier studies.
"I decided to move to put all the chances on my side to pass the Master Sommelier exams. I was looking for a new environment with a new wine list, a new approach to wine, a new culture and a new generation and Paris offers all that. I lived in Paris many years ago, and it feels somehow natural to be back. Going back 'home' was not an easy decision but a necessary move for the rest of my career. Time will tell if it was a smart move," says Manu.
Manu Rosier was born in Beaujolais but has travelled, studied and worked in places like New Zealand, Finland and Belgium. In 2015 he moved to Berlin, where he and his partner have run a consulting agency within the service industry. Now he has moved to Paris and a job as Assistant Head Sommelier at Pavillon Ledoyen, a restaurant located between the Seine, Place de la Concorde, Champs Elysées and Le Petit Palais.
"Pavillon Ledoyen hosts three world-class restaurants – Pavyllon (one Michelin star), L'Abysse (two Michelin stars) and Alleno Paris (three Michelin stars) – all owned and managed by Yannick Alléno. I will be looking at internationalising the wine list – Paris and the French are proud people and love their French wines – with the experiences I have gained in New Zealand, Denmark and of course Germany," says Manu.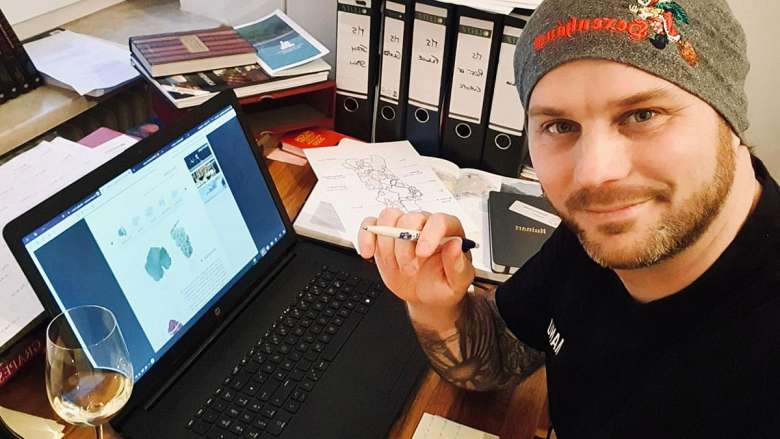 "Also, working as an ambassador and project manager for Star Wine List allows me to go through the best wine lists on the planet. I tend to use that opportunity at work. The world of gastronomy and sommellerie is seriously suffering at the moment, with a lack of staff and young blood. I hope to inspire the young staff to stick to the job as it is one of the best rewarding professions of all. This will start with staff training and tasting!"
Tell us about the wine program at Pavillon Ledoyen?
"The wine list is mainly French (90%) with a big emphasis on Champagne, Burgundy and Bordeaux. The other French wine regions are also present on the list. However, I see a huge potential for international wines in Paris and Pavillon Ledoyen's L'Abysse is a Japanese restaurant with a lot of Sakes available. Yes, Paris and the star restaurants in France are what we call classic, but I sense that changes are coming."
What are you looking forward to the most going forward?
"I want to pass my Master Sommelier exams and do my job to the best of my capabilities. This said, I hope to see our profession change in terms of hours worked, in terms of pay and terms of expectations. This is the biggest challenge of all."
You've been studying a lot the last few years – how has that been going?
"The next exams are in Austria in August, where I still have to pass the theory and the tasting parts of the Master Sommeliers exams. I am looking forward to it. Time will tell if I have enough stamina to carry on and do my Master of Wine exams. The stubbornness is here; let's see if the mind will follow."
I really like the wine scene in Paris! Among all the palaces and star restaurants, there are many places with many unknown winemakers, grapes and regions
What is a great wine list in your opinion?
"A great wine list isn't the largest or the most impressive list. A great wine list is where no bottle is used as a gap filler. We, the sommeliers, have made the wine world more complicated than we ever imagined: some people feel so lost in our extended wine lists, whereas others feel like in Disneyland with so many great wines they would like to try. A great wine list has to find the balance for everyone while respecting the philosophy of the restaurant/wine bar and attracting people drinking more wine."
"To top it up, a wine list should be another reason to bring people together around a table or counter and have a good time!"
What is your general opinion about the wine scene in Paris right now?
"I really like the wine scene in Paris! Among all the palaces and star restaurants, there are many places with many unknown winemakers, grapes and regions. Places like Parcelles, Mary Celeste or L Ami Jean are amazing for trying something new. Le Petit Sommelier is also a great address."
Anything you want to add?
"Keep tasting!"
Premium: Search more than 2000 wine lists in 35+ countries. Download an unlimited number of wine lists.