La Paulée Nordic celebrated Burgundy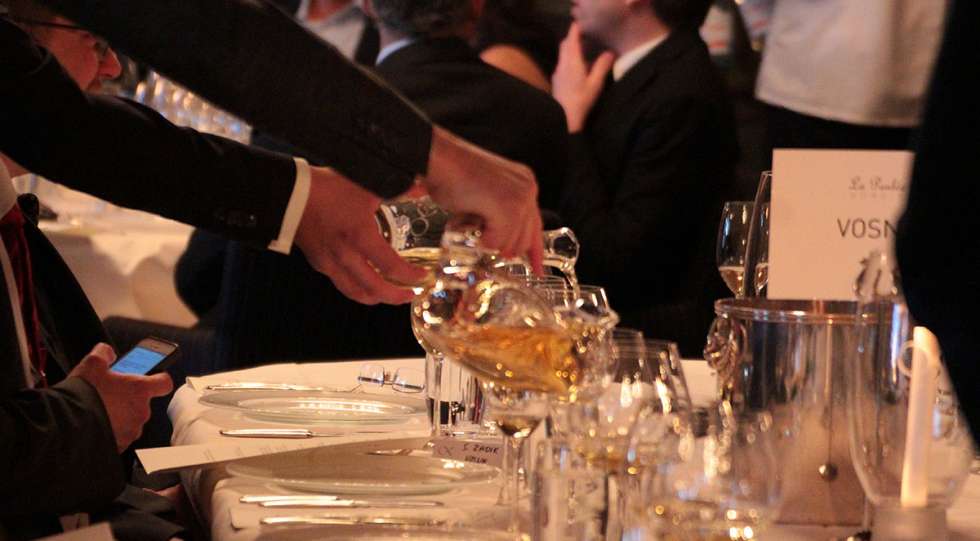 The Burgundy wines flowed and the wine lovers were in high spirits at the inaugural La Paulée Nordic in Stockholm last weekend.
"It feels great," says Jonas Sandberg when we catch him a few days after the event.
"You never know how it will go the first time and many who were there had never been to a Paulée before, but the ambiance was great and many shared wines with each other."
The original La Paulée is the harvest feast held in Burgundy in November every year. In 2000, American sommelier Daniel Johnnes started La Paulée in the US as a celebration of Burgundy and the American La Paulée has evolved into several events that attracts both growers and thousands of wine lovers from all over the World.
"I have to give a huge amount of credit to Jonas for doing this. He has done a great job and the organisation has been fantastic," said Daniel Johnnes, who was also impressed with the locals' knowledge of wine and Burgundy.
"What I like also is that it does not seem like a jaded mentality where people are talking and braggning about labels and producers. It's a real appreciation of the wine."
The first Nordic La Paulée started in a smaller scale than the American ones, with a seminar and a tasting followed by a gala dinner at Operakällaren. There has probably never been a louder and festive service in the classic dining room – besides a generous wine pairing with wines from producers like Lucien Lemoine and Domaine Roulot guests could bring their own wines and share with other diners, La Paulée style.
"It's cool to be at Operakällaren and grand crus start to fly between the tables, it has been a success!" said Gunnar Berglind, one of the Burgundy fans of the evening.
Many well known sommeliers, wine lovers and wine industry insiders were present at the festive event. And just like in America several sommeliers flew in from abroad to work at the event – like Paz Levison from Paris and Patrick Cappiello and Ryan Mills Knapp from the US. Besides the visiting sommeliers, the Operakällaren team was backed up by Fredrik Horn, Rubén Sanz Ramiro, Robert Andersson and others.
Now the question is, was this the start of a new tradition to be held yearly or every two years?
"We will evaluate the event and see how we move on. This was a test and I hope we can do it again," Jonas Sandberg says.
Published 15-April-2018
News / Sweden
Premium: Search more than 2000 wine lists in 35+ countries. Download an unlimited number of wine lists.