From London to Stockholm – now he will put Arnold's on the wine map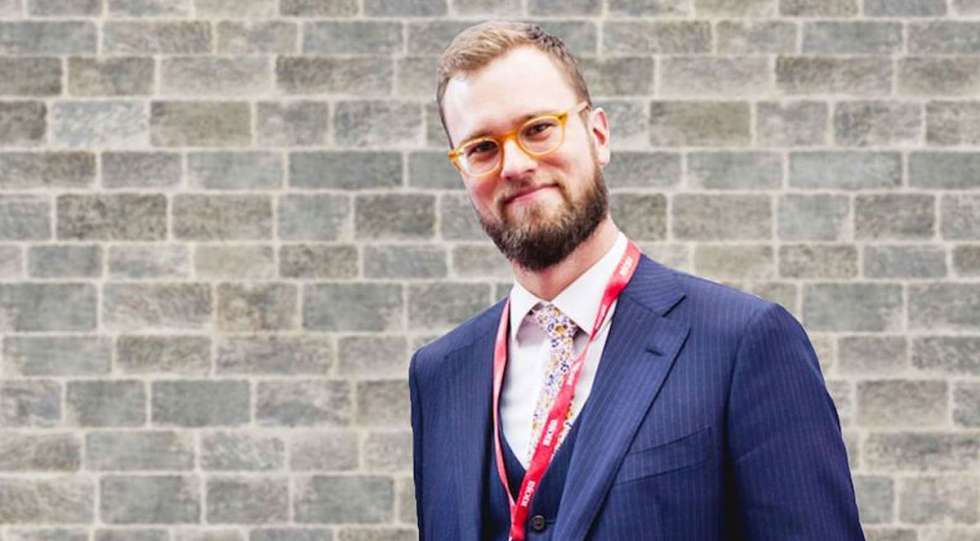 After a second round in London, Hans Wejnefalk Larsson is now back in Stockholm, as Head Sommelier at newly opened Restaurant Arnold's. Star Wine List sat down with him to get all the details.
Hans Wejnefalk Larsson moved back in February, after a year as Head Sommelier at Hide Above in London. The last few years he's also been busy as Head Sommelier at Michelin two-star restaurant Oaxen in Stockholm, and Assistant Restaurant Manager at Sager & Wild in London. Outside of work he's also been preparing for his upcoming Master Sommelier exam in October.
"I just felt that it was time to come back home, I had taken it as far as I could at Hide Above. It's really a fabulous restaurant with a great wine program, but at the same time I felt that it was quite traditional and conservative, and I needed to find a new direction," Hans says.
In February Hans got in touch with the people at Arnold's, and after a very quick process he started his new job as Head Sommelier in March.
"We want to be France meets Hollywood. A really nice, relaxed place with great food and a lot of locals. Like something out of the movie Wolf of Wall Street, haha. And when it comes to wine we of course want to present a genuine and strong list, but with focus on USA and with a mix of classic producers and more modern ones. "
He continues:
"Right now, I'm stacking up bottles in the cellar and building the wine list. The goal is to have at least one thousand references before the end of the year, and then just continue building. We have a lot of space in the cellar and I want to fill it up as much as possible."
A lot of wine lists tend to lack focus and direction
One of the biggest challenges right now is to actually find all the wines he wants, Hans says, especially the good ones with age. Another challenge is to actually create a list that stands out and is interesting enough.
"I think that a lot of wine lists, both in Sweden and other places in the world, tend to lack focus and direction. It's like, you have a little bit of everything, but nothing that makes it unique. So my challenge now is to make Arnold's list exciting and our own, to find our niche."
I ask him what, in his opinion, is the biggest difference between working as a sommelier in Stockholm and working in London, and Hans say that it mainly comes down to the range of wines available, but also that London is far more competitive.
"I think that in Sweden people tend to go more in the same direction, to follow trends, whereas London offers a much bigger diversity. Also, the competition in the guild is much harder in London, which forces people to really push themselves to walk that extra mile. But I like that, competition keeps you on your toes."
Apart from Arnold's, Hans Wejnefalk Larsson is right now preparing to go up for his Master Sommelier exam in October.
"It's been so much fun studying, and it has definitely made me a better sommelier. I hope that the Master Sommelier thing will catch on in Sweden as well, I would recommend everybody to give it a go. First of all it's really rewarding and fun, but I also believe that knowledge is the key to success in this job. Even if you, for example, don't work with Bordeaux wines, you have to know your Bordeaux to be a great sommelier."
Restaurant Arnold's is open Tuesday-Saturday from 5 pm.
By Andreas Grube
Published 08-April-2019
Interview / Sweden
Premium: Search more than 2000 wine lists in 35+ countries