Canadian wine tips from Swedish Mercedes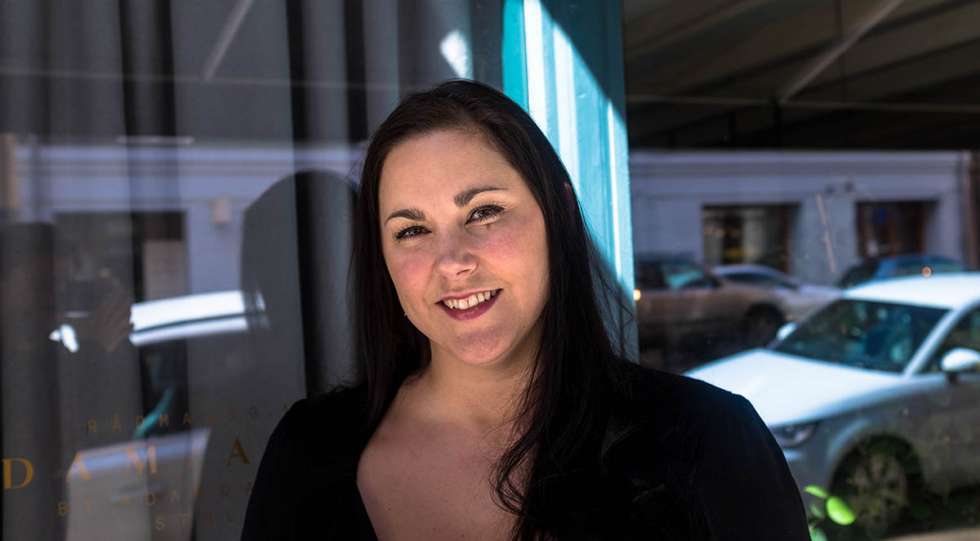 Swedish sommelier Mercedes Bachelet has toured Niagara's vineyards and would like to see more Canadian wines in Sweden. Read about her tips and recommendations in the region.
Mercedes Bachelet is the general manager of the renowned Stockholm restaurant Adam/Albin. Her first trip to Niagara and Toronto was in 2014 when she was invited as a guest speaker at the Terroir Symposium. She returned this year for the Niagara Icewine Festival and spent even more time in the area. Bachelet has many friends and connections in Ontario and a rare overview of the wine scenes in both countries, and she has plenty of praise for the region's wines.
"I've tasted sparkling wines that are amazing and there are good Rieslings, Cabernet Francs and Gamays. There are also very good cool climate Chardonnays and Pinot Noirs. And then of course you have icewine which they are famous for. It's fun as a European to travel to a country that is relatively new to wine growing. There is a fair bit of experimenting going on," Bachelet says.
Any favourite producers?
"For the sparklings I think Cave Spring is really good and I like Stratus too. Pearl Morissette makes wines in a bit more extreme style. Charles Baker makes really good Riesling. There are so many good wines, such as Malivoire and Tawse. It's fun to travel there because they are incredibly welcoming, it's not like in some wine regions with lots of visitors where you get the feeling they are just repeating a mantra."
In Toronto, Mercedes highlights Archive wine bar and the restaurant Alo, which recently entered the Best 50 restaurant list at 94.
When you meet sommeliers in Toronto, what similarities and differences do you see between there and Stockholm?
"I think it is a bit like Sweden where you have the same problem that we do with a monopoly. Well, some people perhaps think it's good but we sommeliers have never been fans of Systembolaget (the Swedish monopoly), we want to open up markets. The sommeliers that I have met have been very open minded. They of course produce a lot more wine than we do, but they also import wines from all over the world."
Do you have any Canadian wines on the Adam/Albin wine list?
"No unfortunately not, there is hardly anyone that imports Canadian wines to Sweden. I would like to list Canadian wines because I think there are quite a few that suit our Nordic gastronomy. But then you have to consider what the price points would be over here. If you are looking for a good standard Riesling from Canada you have to compare it to a good standard Riesling from Germany, for example."
For an international sommelier or wine lover going to Niagara, what would you recommend?
"For us it's a new part of the wine world, so just try to taste as much as possible with an open mind and you will find loads of interesting stuff. Visit some of the bigger producers and then the ones that are more like garage producers. I felt that everyone was very welcoming and open to visitors. So just go."
Check out Star Wine List's guides to Toronto and Niagara wine country.
Published 07-July-2018
Interview
Premium: Search more than 2000 wine lists in 35+ countries. Download an unlimited number of wine lists.