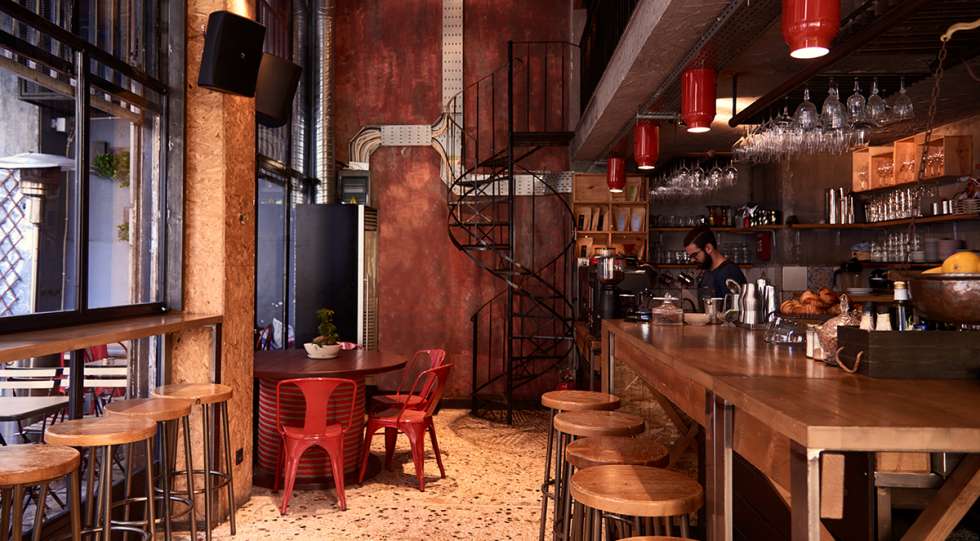 About Warehouse
Warehouse is a family of three wine bars (Warehouse, Warehouse CO<sub>2</sub> and Warehouse Edge) owned by George Loukas, George Kanopoulos, Vassilis Geogleris and Anastasios Ioannou. The three venues are spread across Athens, with the main and oldest one located in the Exarcheia area. Here you'll find a good selection of both Greek and foreign wines by the glass and by the bottle, high-quality coffee, an all-day food menu, and several other beverages.
Open Sundays
Open after midnight
Coffee bar
Warehouse Wine List
Warehouse
Updated 04 November 2019
NB this wine list is older than 6 months. Please use the list as an example of what this venue usually offers. To look for a particular wine, please contact the venue directly.
On the wine list, you can find around 300 different labels and 100 wines by the glass. The list is divided into sections based on varieties and wine styles and has a great balance between Greek and foreign wines.
By the glass
Greek wines
Local Wines