12 top wine restaurants in Singapore 2023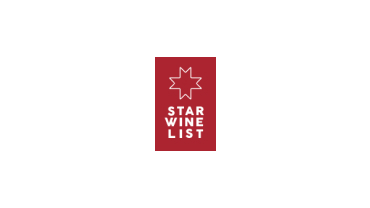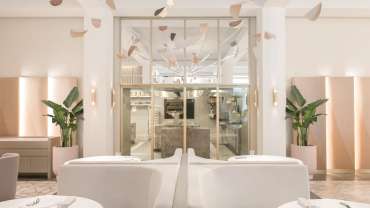 If you're looking for both good food and great wine, there are plenty of places to choose from in Singapore. Here is the guide to the best wine restaurants in the city, all selected by Star Wine List's ambassador Alvin Gho.
In partnership with Vintec

Vintec is a global leading specialist in premium climate-controlled wine cabinets and cellars.

Read more about Vintec

Phone: +65 6789 9801

Address: 10 Jiak Chuan Road

Bar Cicheti is the first pasta bar concept in Singapore and is situated along Singapore's foodie paradise Keong Saik Road. Bar Cicheti is a restaurant that is equally invested in its beverage program as in the food.

Phone: +65 6224 3933

Address: #01-04, 7 Dempsey Road, 249671

Aussie BBQ restaurant Burnt Ends has one Michelin star and is one of the most difficult restaurants in Singapore to get a table at. Chef/owner Dave Pynt has successfully introduced this simple, straightforward yet outrageously good cuisine to Singapore. They are located around Keong Saik Road, as many other great restaurants in Singapore.

Phone: +65 6513 7868

Address: 84 Amoy Street, Singapore

Cloudstreet is a restaurant on Amoy Street in Singapore serving modern cuisine with Sri Lankan influence by chef and owner Rishi Naleendra. The space is beautiful and artistic with a counter-style chef's table as well as tables and private rooms. The service is warm, friendly and totally unpretentious.

Phone: +65 6265 2966

Address: 39C Harding Road

Claudine is 3-Michelin star chef Julien Royer's second restaurant in Singapore. It is centrally situated in an area called Dempsey Hill, which seems to be an emerging area for top chefs to cluster. The food is classic French, hearty yet elegantly done. The space is grand as it was an old heritage chapel, so when you enter the space, it transports you to a different dimension from what we usually have in our concrete jungle Singapore. If I were on a date at Claudine, I am sure my date would be upset about how much time I will need to read this list. So many gems, yet so little time! The list...

Phone: +65 6221 1911

Address: 21 Boon Tat Street

Fool is a Michelin Bib Gourmand wine bar a stone's throw away from their sister restaurant Cloudstreet. They are based very near to Singapore's business district on Boon Tat Street. The space reminds me of a funky, groovy disco lounge with a beautiful sound system and great tunes. Not your run-of-mill wine bar for sure; bright, colourful, and quirky paintings adorn the walls, and the furniture is chic and tastefully designed. The first thing that greets you on the first page of the wine list is bold, cheeky, groovy disco-styled font shouting "WINE". It's amazing how it immediately sets the t...

Phone: +65 6513 2286

Address: 128 Tembeling Road

Forma is a passion project by the dynamic trio of the Cicheti group; Liling, Aun, and Ronald. They are now joined by Yum Hwa, pasta maker extraordinaire, to set up Singapore's hottest table in the ever-growing hipster area of Joo Chiat. You will find this elegant restaurant amongst old shophouses where families live, and old traders are operating shops. But that snaking queue and well-dressed patrons are quite a new sight now on Tembling Road. The Italy-dominated wine list boasts a representation of all of Italy's 20 wine regions and at least 65 indigenous varieties. To top things up and to...

Phone: +65 6224 1490

Address: 29 Club Street

Le Bon Funk, as the name might suggest, is all about the good fun. Chef and owner Keirin Buck and his team whip up a rotating menu of wine-friendly dishes focusing on fresh produce. They are located on Club Street, close to the central business district in Singapore.

Phone: +65 6337 1886

Address: 1 Beach Road

La Dame de Pic is Michelin-starred chef Anne-Sophie Pic's Singapore outpost, rightly positioned in the grande dame of Singapore, the Raffles Hotel. The restaurant is currently in what used to be Raffles Grill, the most formal and famous fine-dining location in Singapore back in those days. Now it is a stylishly designed space still elegantly structured by the heritage walls and ceilings of this 130-year-old colonial building. The cuisine is distinctively French with very delicate touches and accented with Asian flavours. The wine list is diverse yet very heavy on French classics. A cellar col...

Phone: +65 6224 1838

Address: 38 Craig Road

Ma Cuisine is an outpost of Beaune's own Ma Cuisine. It is located on Craig Road in Singapore and serves classic French food by co-owner and chef Mathieu Escoffier. Identified as a gastro-wine bar, Ma Cuisine is a pioneer in the city when it comes to making a point about ordering your wines first, then food.

Phone: +65 6224 2404

Address: 10 Teck Lim Road

Very rarely has a chef in Singapore taken such an interest in wine as chef Nicolas Joanny. Nicolas le Restaurant is situated on the very popular Keong Saik Road in the heart of Singapore and serves set-only menus at very affordable price points.

Phone: +65 6385 0498

Address: 1 Saint Andrew's Road, #01-04 National Gallery

A Michelin three-star French restaurant in the historical former Supreme Court building. Here, chef and owner Julien Royer runs the kitchen with his brigade of talented and young local chefs.

Phone: +65 6213 4595

Address: Lobby Level, Tower Wing, 22 Orange Grove Road

A classic yet modern hotel steakhouse within the iconic Shangri-la Hotel Singapore's Orchard area. The restaurant features the best produce from the land, fields and sea and one of the best beef selections. We know that the sommelier is brave when categorising his wine list based on grape varieties. Letting the grapes shine and allowing the grapes to speak for themselves! He has snippets of grape information scattered around the list, sharing things like "what a Pinotage is" and "the meaning of Nero d'Avola". Wine geeks would be pleased to know that they can drink more than 40 varieties ran...