9 favourite wine restaurants in Montreal 2023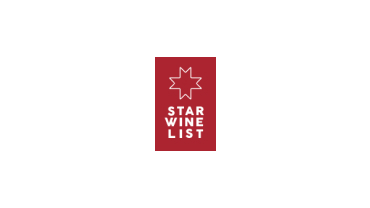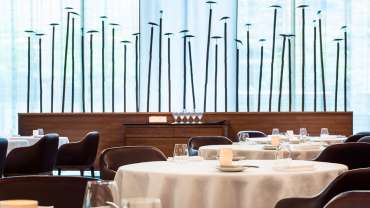 Want to know where you can drink local wine in Montreal? Or where to find the Old World classics? Check out our guide to the best wine restaurants in Montreal!
Phone: +1 514 270-6396

Address: 199 Rue Jean-Talon, Montréal

Alep is a renowned place in Montreal and has been for about 30 years, and over the years, it has become an institution. The next-door bistro Le Petit Alep shares the same kitchen and wine list – the only difference is the atmosphere, where the latter is more relaxed and without the white tablecloths. Alep offers traditional Armenian cuisine, and the dishes are made from family recipes. Food is excellent and tasty, and not expensive at all - which is a good excuse to take one more bottle!

Phone: +1 514 543-1363

Address: 1231 Avenue Lajoie, Outremont

This little restaurant in Outremont, far from the touristic areas, is a hidden gem. The ambiance is festive and the two owners, chef and sommelier, work hand in hand to create food and wine pairings. The result is delicious, and a special mention has to go to the house-made pasta and seafood. The chef may be Mexican but the influence is Mediterranean. Be sure to reserve a table in advance.

Phone: (514) 845-1595

Address: 1595 Boulevard Saint-Laurent, Montréal

Located a stones throw from the Quartier des Spectacles, this elegant restaurant has a well made degustation menu, high-end service, a modern and refined design - it is a sure bet. Good beverage pairings are proposed with the multiple course menus.

Phone: (514) 521-6789

Address: 1453 Avenue du Mont-Royal Est, Montréal

In a city where venues open and close at an alarming rate,​ it's a feat to stay open 10 years, like Chez Victoire at Avenue du Mont-Royal. The restaurant has a large central table for groups and smaller tables to the side. The chef serves an elegant and creative cuisine, following the seasons.

Phone: (514) 447-2717

Address: 551 Rue Saint-Martin, Montréal

Being a locavore restaurant, Candide makes it a priority to only use Quebec products. The place was also one of the first in town to offer local wines.

Phone: (514) 845-5333

Address: 3927 Rue Saint-Denis, Montréal

This is a timeless classic. L'Express is forty-ish-year-old – an achievement for a Montreal restaurant – and a local institution. Almost nothing has changed inside over the years. The same thing for the people; clients here are mainly regular patrons. The atmosphere and design remind you of typical French bistros (grumpy service included). The menu offers classic brasserie dishes and the kitchen stays open late, which attracts a lot of artists and other night owls. A place where you can share both bottles and stories.

Phone: (514) 379-4550

Address: 150 Rue Saint-Zotique Est, Montréal

Mon Lapin was opened by former Joe Beef (an unmissable Montreal place) staffers Vanya Filipovic and Marc-Olivier Frappier, sommelier and chef respectively. Mon Lapin is based in the hip Petite-Italie neighbourhood and serves a small menu with locally sourced produce. The wine list is both natural and mature - the bottles are not there to follow any fashion but for their quality. The list has a quick turn around and features many references from Dame Jeanne, the import firm owned by Mon Lapin's sommelier.

Phone: (514) 312-7085

Address: 340 Rue De La Gauchetière Ouest 2e étage, Montréal

The h3 and it's hotel home, Humaniti, is part of the same group as Le Coureur des Bois, the owner of an awarded wine list. Hugo Duchesne oversees both establishments. The h3, opened in 2021, confirms the ambition to have the best wine list in Montreal. In the kitchen, it's the partner and executive chef Jean-Sébastien Giguère who wants to focus on local terroir. Even though the restaurant has recently opened, many bottles have been supplied by Le Coureur des Bois which gives the young list its depth. Grand classics can be found next to more niche wines. We love the editorial focus on certain...

Phone: (514) 499-2084

Address: 900 Place Jean-Paul-Riopelle, Montréal

This is one of the best restaurants in Montreal, and a reference for Quebec gastronomy. Its chef was among the first to use mainly local products, and the cuisine is a mix of excellence and creativity. Waiters are courteous and mindful, as expected in such an elegant place. You will find quality at all levels, and of course, that comes with a price. Toqué! is a high-class gastronomic restaurant to visit on special occasions.