Willi Klinger: "The price level is very low in Vienna"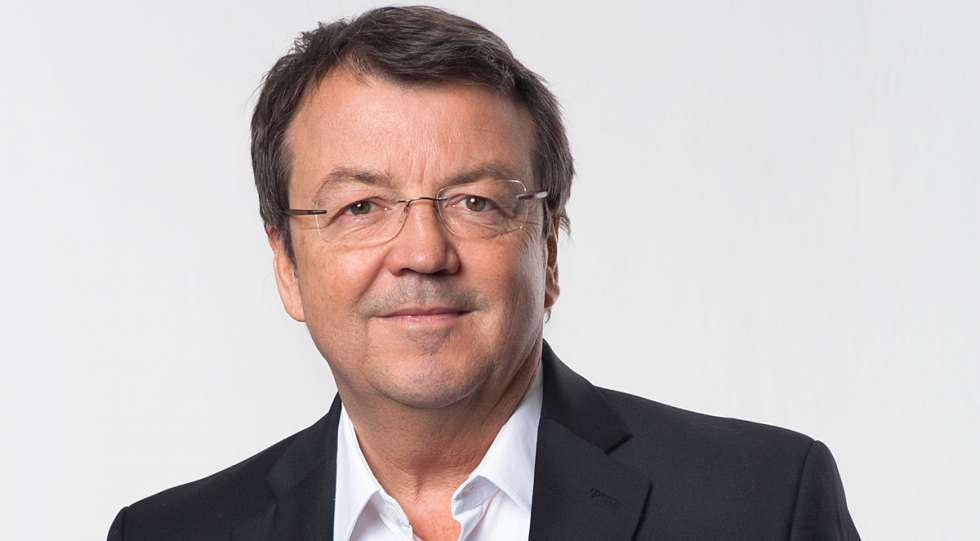 Willi Klinger has left his old role as head of Austrian Wine after 13 years. But he has not left wine, nor Austria: He is now CEO of the retailer Wein & Co and on a mission to shake things up.
"They needed a clown to get the fire burning. So they asked me to be CEO... And, of course, I have many ideas what we can do with Wein & Co to make it more attractive," Klinger said when we caught up with him at Vinexpo in Paris in early February.
Wein & Co is a chain of 20 wine retail outlets across Austria that also have a wine bar section where you can order wines from the shop at a small markup. Willi Klinger did a stint at Wein & Co in the early days and was invited to come back by the current owners; German wine merchant Hawesko.
Tell us about those ideas. What's the plans for the future?
"The technical things behind, the logistics, online and all that – the Germans can do very well. My job is to get the selection up to date. So, I will source new wines, I will focus a bit more on Europe. Austrians don't know so much about France, but I think they should learn a bit about what's going on there. And this is also true for the wine bars at Wein & Co. I don't want to aim at a star cuisine, but I want the best charcuterie possible and cheese and wine pairing options."
"And then it's about communication. That's where I'm coming from. My input in the communication would be a little bit more of creating enthusiasm for exploring new wines. That was always my aim that people not always drink the same but are open for other wines that they don't know so much and we have a lot to do, to explain to them."
I think it's a great destination for wining and dining because the price level is very low in Vienna
How is the wine scene in Vienna for restaurants and wine bars, in your opinion?
"I think it's a great destination for wining and dining because the price level is very low in Vienna, for the level of the city. The fine dining is not expensive. Here we are in Paris where even the bistros have a higher price than Steirereck sometimes, one of the best places in Vienna. We have great dining destinations, and we have great wine lists."
"When people come from abroad and love to explore the Austrian wines, our restaurants are really good at that. When it comes to the international scene, the wine lists have lost a little bit of momentum in the last 30 years because the Austrian wine was so successful. And then there are fantastic new places that are wine-based, where we can mention MAST, Heunisch & Erben, Pub Klemo and also our Wein & Co shops."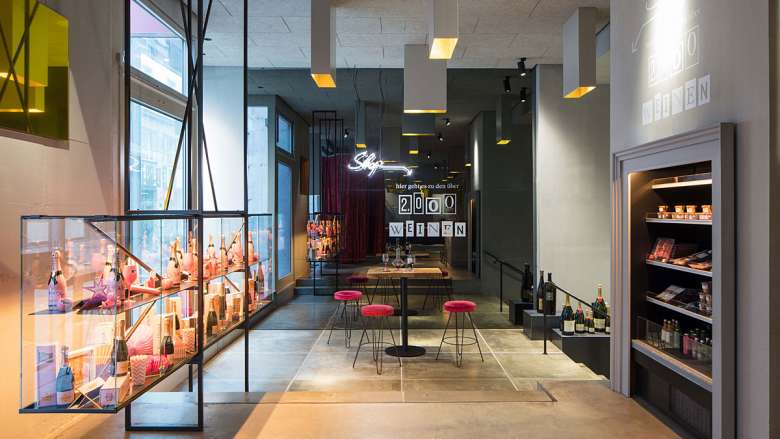 And what about your favourite places to go and drink wine when you're home in Vienna?
"You know, I travel so much that I think the best drinking for me is at home because I also love to cook. That said, you can imagine that I spend a lot of time and Wein & Co's now to study what can be improved. MAST is very hard to get a table at, and I can only encourage people to reserve way ahead. Das Spitteberg is also very nice. And last time, dinner was fantastic at Mraz & Sohn. They also play around a little bit eclectically outside the Austrian borders with the wine list."
"Steirereck is the best restaurant in Austria, but then you have a lot of other places. Konstantin Filippo who is in the natural wine scene, I don't like his wine list too much because it's too one dimensional, but his cooking is fantastic. And the natural wine freaks can go there."
"And let us not forget, sometimes when we have it all, and we have dined in Paris and everywhere, you forget. But then you go to a Heurigen in Vienna, you go out, and you're next to the vineyards; there are some really nice places. I think the most unique is when on a beautiful summer day you go up to Nussberg and you either go to Wieninger, or Mayer am Nussberg, and then you look down the Danube, and you look down on the city. Then and I think 'this is not to be missed'."
What about the locations you have with Wein & Co, do you have any favourites both now and going forward?
"The flagship store is near St. Stephen's Cathedral, it's by far the biggest, with the finest wine selection. It also has stunning architecture, and there we try to cook! This is not easy, and I'm working very much with the kitchen and the wine program. Here, we will also have the biggest Coravin selection of high-end wines."
"And the next step that I was a little bit involved in is to make a table for eight that nobody sees from the entrance, where people can go and drink wines from our selection with a corkage of only nine euros (I think we will make it 12 euros in the future). We will serve it in Riedel Vinum glasses mainly, and for higher-end wines, the customer can select Riedel Veritas or Zalto as well."
" On 2 April we will open our new concept on Maria Hilfenstrasse, it will be a wine bar in a store."
Check out the Wein & Co wine list here.
Premium: Search more than 2000 wine lists in 35+ countries. Download an unlimited number of wine lists.