Tom Ieven: "In Antwerp, there is a wine place for everyone"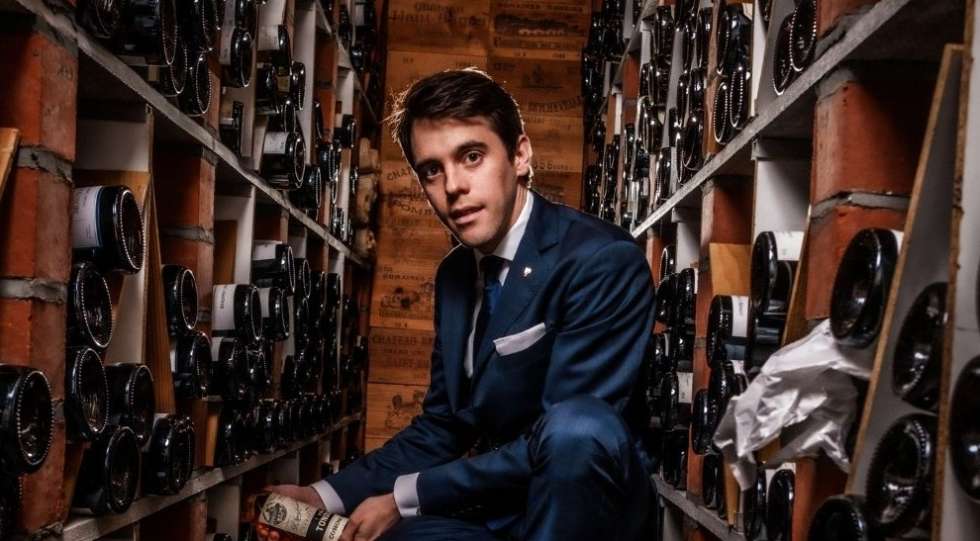 Tom Ieven, sommelier at three-star Michelin restaurant Hof van Cleve in Kruisem, is Star Wine List's new ambassador for Antwerp and Flanders in Belgium.
"I'm really happy that Star Wine List comes to Belgium, and I'm thrilled to share the best places for wine lovers," he says about his new ambassador role."
Tom Ieven got into the wine business around ten years ago. Back then, he studied hotel management in Antwerp and ended up in the restaurant De Schone van Boskoop.
"Luc Dickens was the sommelier there back then, and he inspired me. From then on, I knew I wanted to become a sommelier!"
Today Tom works as a sommelier at three-star Michelin restaurant Hof van Cleve, and now he also takes on the role as one of two Belgium ambassadors, covering Antwerp and Flanders.
"We are spoiled in Belgium. Wines from all over the world are imported. From the most famous names to smaller producers, they can almost all be found on the Belgian market. This results in very varied wine lists," he says about the wine scene in the country."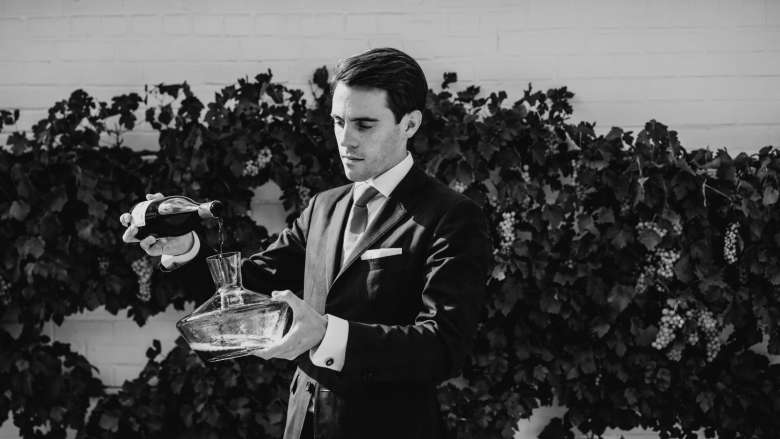 What are the most visible trends when it comes to wine in Belgium right now?
"There is more and more interest in the way wine is made. This also regularly translates into a demand for organic, biodynamic or natural wines. In general, wine lovers are also looking more for finesse and the pure fruit character of the grape in their wines. Everyone is looking at the new generation of Burgundy producers, small Champagne growers/producers and for qualitative and interesting wines outside the more classic wine regions."
Anything you would like to see more of when it comes to wine places in Belgium?
"Wine bars focusing on regularly changing and inspiring by the glass selections."
How has the wine business in Belgium survived the pandemic?
"It was a challenging period for the restaurant business, for sure. Despite the support from the government, it was still very difficult to close for a total of ten months. Many had to get creative with take-out menus and wines to survive."
Describe Antwerp as a wine city?
"Antwerp is a big and very diverse city. There are a lot of very interesting wine places in Antwerp, ranging from small wine bars with only natural wines to gastronomic restaurants with extended wine lists. That is what makes Antwerp so interesting to me. Do you fancy a glass of wine after shopping or go for lunch with a nice bottle of wine – in Antwerp, there is a wine place for everyone."
What wine region in the world is the most interesting right now, in your opinion?
"Watch out for modern style Alsace and reds from Germany and Austria!"
Your favourite food & wine pairing?
"One of my favourite pairings at this moment is flan and bisque of North Sea shrimps, leek, mushroom and Imperial Heritage Caviar, a very elegant and umami-rich dish with the pure flavour of the North Sea shrimp and the saltiness of the caviar. This could be paired with a refreshing and crisp young Riesling from Rheinhessen, Germany. The aromatic character of the Riesling pairs nicely with the shrimps and the stony minerality of the wine combines very well with the saltiness of the caviar."
"If you prefer something else than wine, try a great Junmai Daiginjo sake. The sake is as umami-rich as the dish, and on the other hand, the richer mouthfeel of the sake works amazing with the texture of the caviar."
"And, oh, sometimes I like to keep it simple; I really love an aged and rich Pinot Noir based Champagne with a piece of 30 months old Comté."
What is your go-to wine on a night off at home?
"A juicy, well-structured but elegant Austrian Blaufränkisch."
Premium: Search more than 2000 wine lists in 35+ countries. Download an unlimited number of wine lists.