Stoppelmoor steps up at Compagnie NYC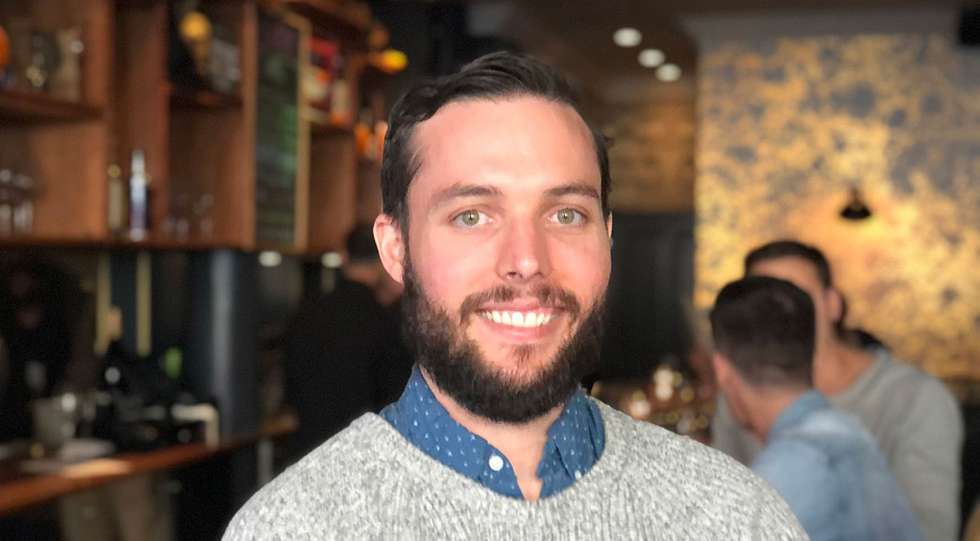 Meet Sam Stoppelmoor, the new General Manager and Wine Director at Compagnie des Vins Surnaturels in New York. Stoppelmoor takes over from Caleb Ganzer, who is taking a wider role in the Compagnie group.
"I'm definitely excited to promote Sam. He came in only six, seven months ago but with a wealth of experience and the vision to take a good product and make it even better," says Caleb Ganzer.
Sam Stoppelmoor has been the assistant GM and assistant wine director under Caleb Ganzer. And New York wine lovers can expect evolution, not revolution, with Stoppelmoor at the helm.
"The wine list is pretty large, and we will focus it a bit. We are always looking for the new and coming producers while having the classics on the list as well," says Stoppelmoor who previously has worked at Eleven Madison Park, just like Ganzer.
You're known for putting on events that are not your everyday wine events too, what's happening there?
"Yeah, if you have an idea and no matter how crazy it is, we'll probably do it. We have a Beaujolais bash every year with breakdancers and hip hop DJ's. The Jurassic Park party is coming back early next year – think Jurassic park themed costumes, food, Brontosaurus knuckles, and all the Jura wine. Next month we're doing blanc de noir, so complete blackout, everybody wears all black, with blanc de noirs specials all night. And we'll do more wine-themed events next year. "
Spanish white wines have kind of been the new thing for me - all the Listan Blanco
What are the main wine trends here at Compagnie and in New York right now?
"Champagne and Beaujolais are probably our two biggest sellers. We are always looking for new champagne and Beaujolais producers. Just people doing the right thing in the vineyard and making good wine that people might not know about. "
What do you like to drink yourself?
"I guess I'm going along with the trends, so Champagne and Beaujolais but textured white wine is definitely my thing. Spanish white wines have kind of been the new thing for me - all the Listan Blanco. Northern Spain, both white wines and red wines are on the up and up and I love them right now."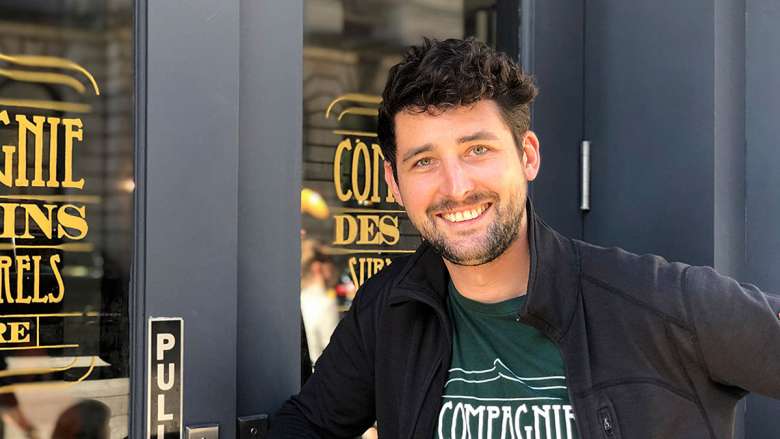 Compagnie des Vins Surnaturels started in Paris and then added the locations in London and New York. Caleb Ganzer has led Compagnie in New York to be one of the stars of the Big Apple's wine scene, and he is now freed from the daily duties to work on new plans in the group that is spread over three countries.
"I am excited to continue to hopefully expand Compagnie's reach, whether that is a new wine bar in America, whether that is maybe doing more events in Europe, whether that is streamlining the brand ethos between all three, I'm excited to launch into that mission and see what that looks like," Ganzer says.
What's the title of this role?
"TBD* haha. Right now it's just a fact-finding mission but as things solidify I'll be able to speak more about it. It's still early days."
"We've had such success here in New York, and we just want to see, given that we have three locations, what else we can do in other markets. I don't want to come in with an American imperialistic vision of changing everything, I just want to collaborate with the teams over there and see if we can sort of shake some other fun events, and you, inject a little bit of ourselves into the wine industry is over there."
And how is the wine scene evolving in New York?
"It's a very exciting time as more and more wines are coming into New York, more and more people are drinking it, and they're getting even more adventurous with their palates. I think the restaurant scene is having a bit of a hard time, especially with increasing labor costs and rents and everything, their models are starting to break down a little bit."
"I think it's a good thing for wine bars because those models make a lot more sense now. 2020 is going to be the year of the wine bar, you're going to see one open up in every neighborhood and, frankly, you know, we're well overdue. I mean, Melbourne, Australia has more good wine bars than New York City and a lot fewer people so I'm actually very excited to see what can happen."
Check out Compagnie's wine lists and more info through the link below.
*TBD= to be decided, editor's note