Rubén Sanz Ramiro: "The next step for PM & Vänner"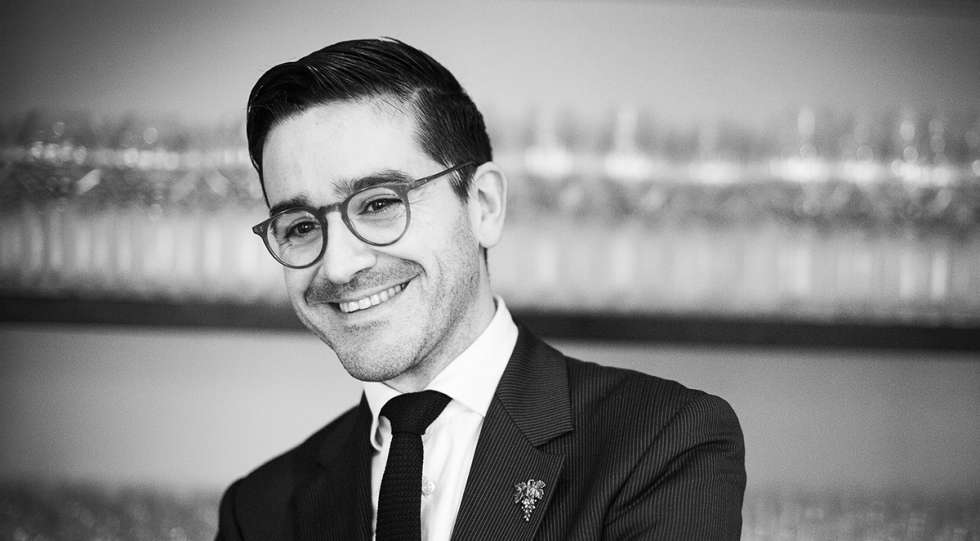 Victory again for PM & Vänner, not least in the most prestigious category of them all – Grand Prix. – There's a lot of great wine programs and extraordinary sommeliers around Sweden. To be recognized of your peers like this is very flattering, says Rubén Sanz Ramiro, head sommelier.
Prizes and awards keep on raining over PM & Vänner: In total four awards at Star Wine List of the Year 2018, Sweden's best restaurant according to Livets Goda, the highest amount of points ever in White Guide – and now another three awards at Star Wine List of the Year 2019.
"Of course we're very happy, flattered and humble, and I guess it's up to the judges to answer what they see in us, haha. What I can say, only working here for six years now, is that PM have had this ambition for over 25 years now, I know it's been a long-time investment from day one. I'm very happy to have joined the team to develop the program, a program that was already very solid when I arrived," says Rubén.
Receiving prizes and awards is of course rewarding, but Rubén admits that, of course, it also builds pressure.
"Yes, for sure, because we have to keep up with expectations. So, we're asking ourselves every day, in every meeting, what we can do better, what we're missing, what we can improve. Any recognition that comes is fun, but our goal stays the same – to create the best possible wine experience in a place where everyone can feel welcome."
The cellar at PM & Vänner is loaded with huge amounts of stellar wines, but during this last year the team have put some extra focus on some specific regions, Rubén tell us.
"We have put some focus on the Beaujolais region. In the current state of the business, with priced of Burgundy just getting tougher, I believe that Beaujolais is a region that can deliver great value and potential to all of those who ten years ago drank Burgundy but cannot afford it anymore. We're also building a comprehensive list of sherry, as well as flor aged wines from other parts of the world."
Apart from adding wines to the cellar, the last year has just been about constant fine tuning. "Every year means a new challenge", as Rubén puts it.
"There're always things to develop and new things to learn. It's always about dedicating a lot of time to study, updating, tasting, researching and refreshing theory. This business demand constant development to keep up, and that's also why we love it."
What is the next big goal for PM & Vänner?
"These last years we've been trying to arrange more specific events like wine dinners and tastings with growers and producers, and we're continuing to develop that. We've also been working internally with education, to also influence the wine culture within PM & Vänner as a whole. "
What's your personal view when it comes to the Swedish wine scene in general today?
"I'm very excited and very positive about the future. The Swedish wine scene is becoming more and more dynamic, in all aspects of both trade and consumers. And there's also a lot of super talented sommeliers out there. I think we're just in the beginning of the development, and it's rewarding as a professional to be a part of it."
What will I find if I open up your personal cellar at home?
"Haha! Normally sherry, for sure. In different styles, both flor and oxidised. Then I also tend to drink wines with a high degree of drinkability, versatile wines that can be enjoyed with a lot of different stuff on the table. I have to admit that my cellar is very European centric, with a lot of Beaujolais, Northern Rhône, stuff from northern Spain, Riesling from Germany and quite often wines from Loire. And then I have a soft spot for Sangiovese from Chianti."
By Andreas Grube
Published 28-March-2019
Interview / Sweden