Star Wine List partners with The Buyer in the UK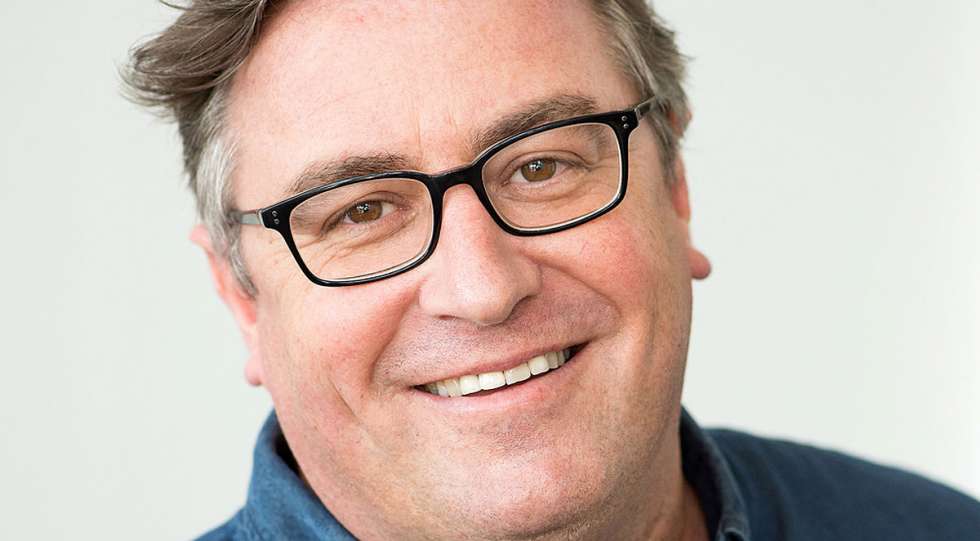 Star Wine List is entering a partnership with the leading UK drinks industry website The Buyer. We will be cooperating on both unique content and business solutions across our platforms. Richard Siddle is the editor and co-founder of The Buyer.
"The fact The Buyer is becoming increasingly international in its reach makes Star Wine List the ideal partner to work with. We also share a lot of the same values: We're both independent, both 100% focused on delivering content that is relevant and hopefully valuable to our respective, and potentially similar readers," says Richard Siddle.
For people who don't know The Buyer – what's it all about? Give us the elevator pitch!
"It's all about producing and sharing original content that is going to help bring drinks producers closer together with buyers, be that importers, distributors or right through to sommeliers, restaurant operators and independent merchants. We don't do news you can read elsewhere. We produce two long-form articles a day that look both at the actual product, be it wine, beers or spirit, and how it got to be in your glass, and then all the buying, negotiating, and decision making that went on through the supply chain to get it into the market. We then push those stories as hard as we can across all the social media channels."

"We might be known and seen as a UK platform, but The Buyer now has 65,000 unique users a month of which 70% come from outside the UK, with 25% in the US."
Richard Siddle has a background as a business journalist and editor with 30 years of experience working across a range of B2B titles and different sectors. He first started writing full time about the drinks industry when he joined Harpers Wine & Spirit in 2007.  In 2007, he left Harpers Wine & Spirit and was looking at what next to do – the solution was to launch The Buyer with Peter Dean.
"We felt there was a real gap in the market to help connect producers with buyers across the premium on-trade and specialist independent retail sectors. Hence we came up with The Buyer – or The-Buyer.net," says Richard.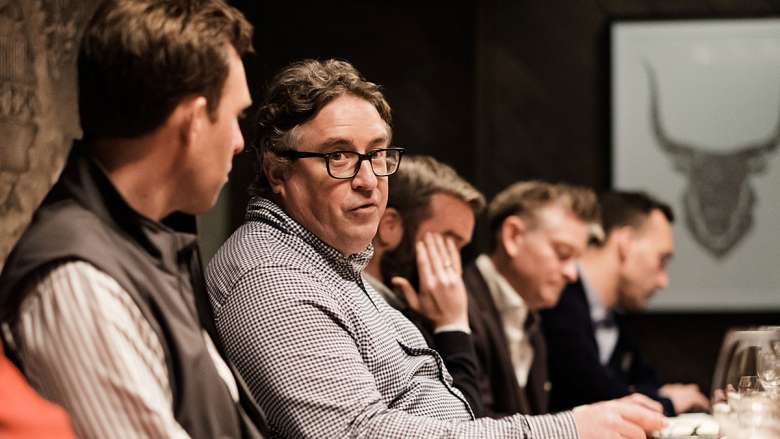 What's happening on the British restaurant and bar scene right now? What are the biggest trends?
"It's quite a polarised market. On the one hand there has been the explosion in the casual dining market which has taken cuisines and drinking styles from all over the world to the mass market. You cannot underestimate the influence and impact having hugely popular chains such as Nandos, Wahaca, Chiquito, Prezzo on the UK's national taste profiles. It makes a burrito, a margherita, a negroni, or glass of Sangiovese or Malbec part of lots of peoples' everyday lives. Ok, a lot of these chains may be struggling, but that is only because they over expanded too quickly, rather than people not wanting to eat or drink what they are offering."
"Then at the other end, we are seeing enormous growth at the premium end from high-end cocktails bars, gastro pubs that are now Michelin restaurants, and fine dining that has opened itself up to a more relaxed experience. All of which has been helped by technology and the widespread use of reservation booking systems that have opened up seats in restaurants and bars to anyone with the interest and knowledge of where to look."
"Experience is now one of the biggest trends. Bars and restaurants need to do more than just have food and drink to sell. They need to curate special theme nights, make people feel special with chef tables, exclusive menus, the chance to dress up, learn how to make a cocktail, enjoy a wine pairing menu. The scope is endless."

"The other big trend is restaurant-style eating at home. Even the finest restaurants now have to rely on Deliveroo and other online ordering apps to get their names and food out to people. Eating in is the new eating out. It's a major threat and opportunity to the UK hospitality scene."
Wine drinking is in overall decline, with all countries and regions suffering other than Argentina, driven by Malbec, and New Zealand and Sauvignon Blanc
What about the wine scene? Any specific styles/regions/countries on the rise or going out of fashion?
"Anything goes is the key here, particularly at the more premium end. As the UK still imports 99% of the wine it drinks, it means the average consumer is used to trying different styles and varieties. If restaurants and bars are willing to stock and push it then consumers will buy it. It's helped see the surge in interest in natural and minimum intervention wines and unusual grape varieties from Greece, Turkey and across Eastern Europe. If they also happen to offer great value for money then all the better. It's put the pressure on more traditional, classic regions, particularly in France which feels impenetrable and elitist by comparison. Not helped by increased prices."
"That said wine drinking is in overall decline, with all countries and regions suffering other than Argentina, driven by Malbec, and New Zealand and Sauvignon Blanc. The two saving graces have been sparkling wine and rosé, both of which have brought new drinkers into wine, opened it up to younger and more female consumers, with Prosecco pushing sparkling and Provence the star of rosé sales."
Richard Siddle's favourite wine spots in London
• For a good night out where you can pretend you are in Paris, go to Zedel. It has a classic but very affordable, mostly French list.
• My favourite local restaurant and also one of the finest restaurants in London is Chez Bruce. Its wine list is as adventurous, but also as reliable and consistent as its food – and it's only less than 100 yards from my house.

• Then there is the Hawksmoor experience. Each of their restaurants offer arguably the best steak in London, but a lot more besides and they each have a super cool bar and a great wine list. Insiders tip. The Hawksmoor exclusive wines are the ones to seek out as they would have been selected and blended by tasting 100s of alternatives.

• Gaucho is on the comeback trail too. New owners and a wine list that is looking to break the same new ground as its revamped menus.

How will Brexit affect on-trade in general in Britain?
"It's all still a bit unknown. The biggest day to day impact is more likely to come in terms of people and simply having enough skilled people to employ who want to work in the restaurant and bar sector once the UK formally leaves the EU and new immigration rules apply. There are clearly going to be supply issues, depending on what tariffs or restrictions are placed on buying wine or spirits. But overall the feeling is there is so much diversity and passion to go out and source interesting products from all over the world that UK buyers will vote with their feet, and if that means going out and finding new drinks to buy, import and sell, then that is what they will do."
How will Brexit affect the restaurant biz?
"The same trends apply here too. Margins are getting squeezed by increased costs around business rates, utilities and everyday business issues, so the EU uncertainty is only going to make things harder. Operators will have to move quickly, adapt and be flexible in how they work. We can expect to see new formats and ways of doing business emerge that blur the demand to eat and drink better at home. This is now likely to be accelerated with the outbreak of the coronavirus. So expect to see new types of restaurants and bars prosper. Those that can use smart apps and technology to build loyal communities around membership schemes that allow you to benefit from eating in or eating at home will become the new norm."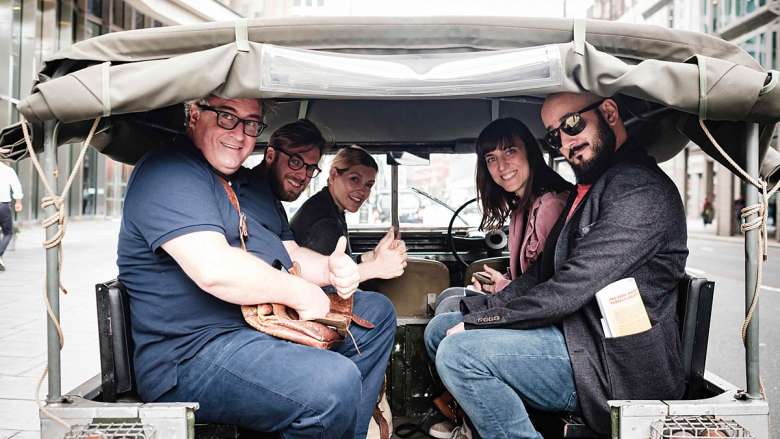 For wine producers trying to enter the UK market now - what would your advice be?
"Ignore the noise, and distractions and the naysayers. There is always room for good quality wines from producers willing to go the extra mile to sell it. If you just see it as another export market to clock up and leave it all to a distant distributor, then you will struggle. To do well in the UK, you have to commit to being in the market three to four times a year. Doing tastings, dinners and working with your distributor to get the right messages about your wines to the right buyers."
"The UK is a tough place to do business. But it is also a people business. Buyers by from producers they like, admire and of course love their wines. So it's up to you. Do the work and the market is there for you. Oh, and it's not all about London. All the major UK cities from Glasgow to Bristol, Liverpool to Brighton, Leeds to Manchester all have thriving, growing and exciting restaurant and bar scenes." 
What are the future plans for The Buyer?
"We want to build our profile around the world by continuing to produce content that you can't find anywhere else. We want to attract and promote writers from around the world and forge closer ties with like-minded businesses like Star Wine List. We have just held our first conference – One Step Beyond – looking at the impact of technology and consumer trends on the industry, and will look to do other strong relevant business content that is right for our readers."
"We are less than four years old but feel we now have the momentum to build on what we have achieved so far, but always listening and going back to our kitchen table conversations before we launched about only doing things that are relevant for the people we are writing for."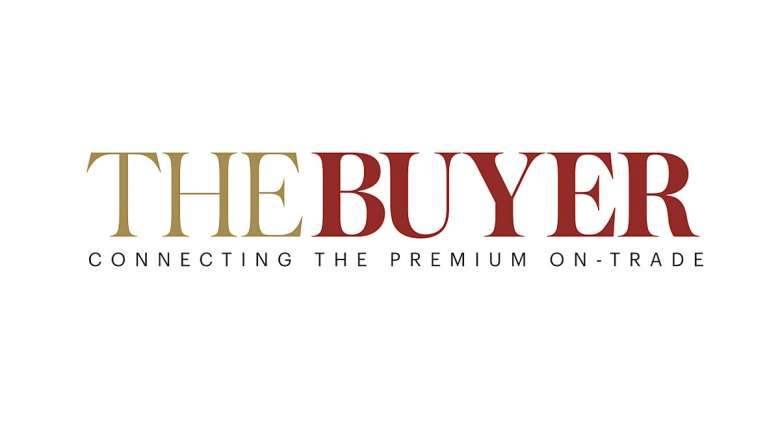 What do you see Star Wine List can add as a partner to The Buyer?
"The Buyer's key target audience is the people who ultimately decide what wines get imported, put on distributor lists and then end up on restaurant and bar drinks lists. Those buyers want to know what is selling and what could sell in their markets. If they can see what wines are being listed in key wine capitals and cities around the world, it opens up a whole new world of influence to them. Not just for UK buyers, but our readers around the world."
What do you most often drink when going out?
"When I am not drinking Guinness, then I am more likely to venture off into the New World. Argentina. California. South Africa. Australia. Particularly South Africa that has some of the best value and quality wine in the world. I love their Chenin Blancs and red blends. California Chardonnay and Pinot Noir has won back my attention. Argentine Malbec gets softer and fresher and more lively by the month. In Europe Portugal is the gift that keeps on giving, as is most of central Spain and then the whites from the northern coast. But overall it's freshness and the desire to pour another glass that gets me buying another bottle."
To learn more about the business opportunities across Star Wine List and The Buyer in the UK, the Nordics and globally, please contact us at [email protected]!
Premium: Search more than 1900 wine lists in 35+ countries