Parés Baltà: supporting sustainability with Star Wine List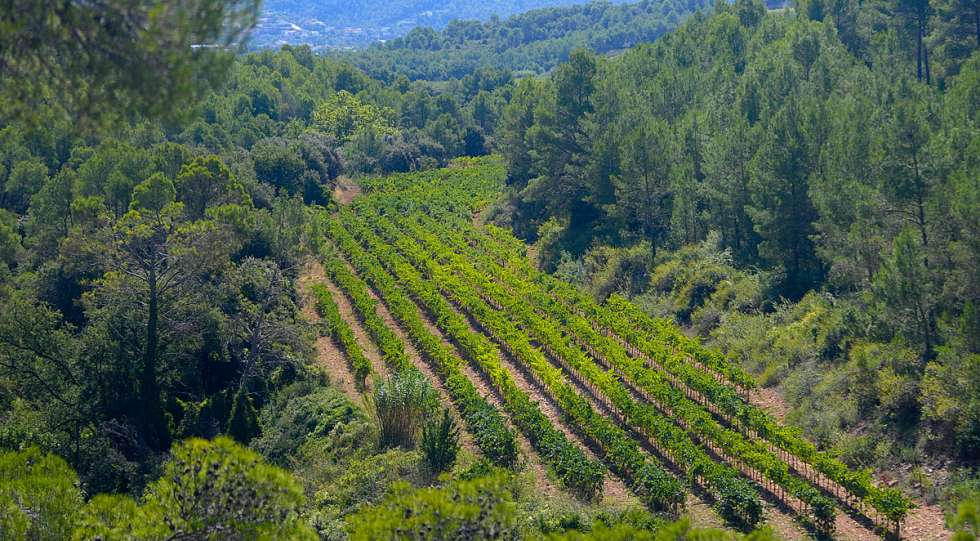 Parés Baltà, the sponsor of the Sustainable Wine List Category at Star Wine List of the Year Asia 2023, are practicing what they preach when it comes to sustainability, from biodynamic viticulture to conserving water.
"It takes more than great grapes to make a great wine," says Joan Cusiné Carol.
For a wine to truly express the territory it comes from, the land itself has to be in the best possible shape, and able to support a full ecosystem of plants and animals.
Parés Baltà is the Sustainable Wine List partner for Star Wine List of the Asia 2023, celebrating the great wine lists of Asia and the teams behind them. Parés Baltà will be with Star Wine List at Vinexpo Asia on 23 May to hand out the award to a restaurant or wine bar that the jury has chosen among the worthy finalists - read more about the finalists and event here.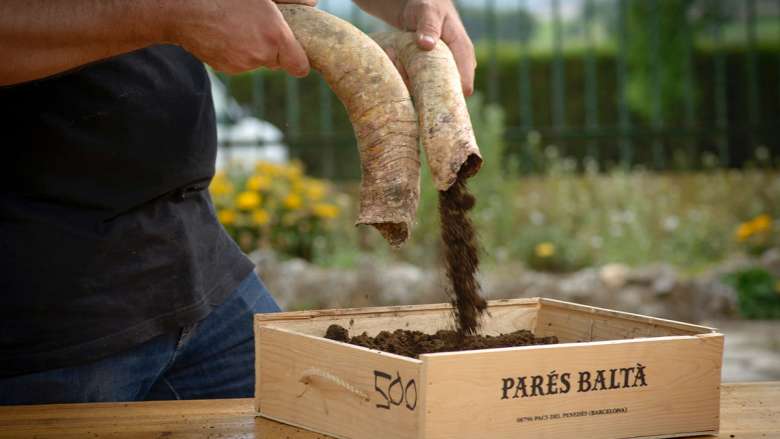 Joan Cusiné Carol, the co-owner of Parés Baltà in the Penedès, known for both Cava and still wines, sees himself and his family as stewards of an entire ecosystem.
"My grandfather was already cultivating the vineyards without herbicides or pesticides," says Cusiné Carol. "He wanted to cultivate the vineyards the same way he was cultivating his tomatoes."
Today, Parés Baltà is a champion of sustainability, with biodynamic certification dating back to 2013 ― making them the perfect partner to sponsor the Sustainable Wine List category of Star Wine List of the Year Asia 2023.
More than two centuries of sustainability
The Parés Baltà estate dates back to 1790, but winemaking came much later. "Our first bottling was in 1944," says Cusiné Carol.
The first vineyards surrounded the manor house, which still stands today. Then came the stone cellar, 10 metres underground. Built by hand at the beginning of the 20th century, its constant temperature of 14-15ºC makes it perfect for ageing Cava.
Today, there are five vineyards. They boast diverse soils, micro-climates and elevations, ranging from 200 metres in altitude to more than 800. Brothers Joan and Josep head the winery, their parents still watch over what's going on, and their wives María Elena and Marta are the head winemakers.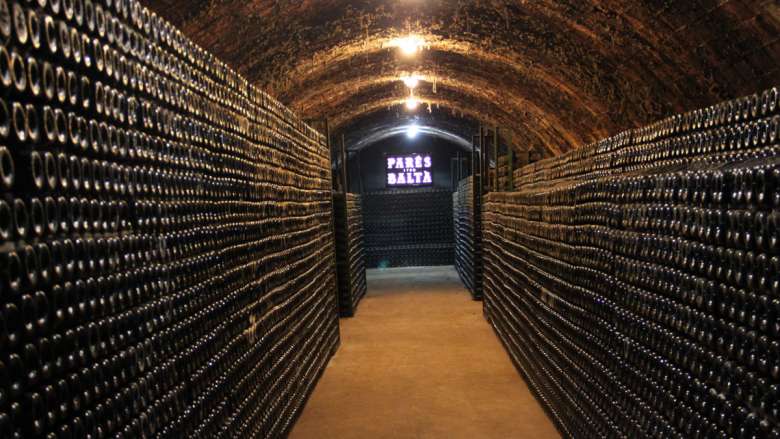 Cusiné Carol says Parés Baltà's success is down to his grandfather, Joan Cusiné Hill ― who originally owned two of the vineyards, and then bought the winery ― who refused to work with chemicals. Back then, his way of working was considered backward.
"My grandfather was practising biodynamic techniques without naming them 'biodynamics'," Cusiné Carol explains. Working according to phases of the moon was something he did because everybody once worked that way; moving to biodynamic farming seemed a natural step, particularly because it involved animals. "My grandfather had horses. He had cows."
About 12 years ago, the entire family signed on to study biodynamics, and began to implement what they'd learned.
"The grapes are more healthy," says Cusiné Carol. "The plants are more resistant. There is a very nice harmony and synergy."
Everything at Parés Baltà works together
Cusiné Carol says the grapes are part of an entire ecosystem of crops and animals, including a flock of Spain's famous merino sheep. "An important part of our vineyards is that they are in a natural park surrounded by forests," he says. "There are lots of wild animals. There is a higher quality of life for the plants."
He says this way of working leads to grapes that transmit their origin. "We have a big focus on the local grapes, like Xarel-lo, Parellada and Grenache," among other traditional varieties.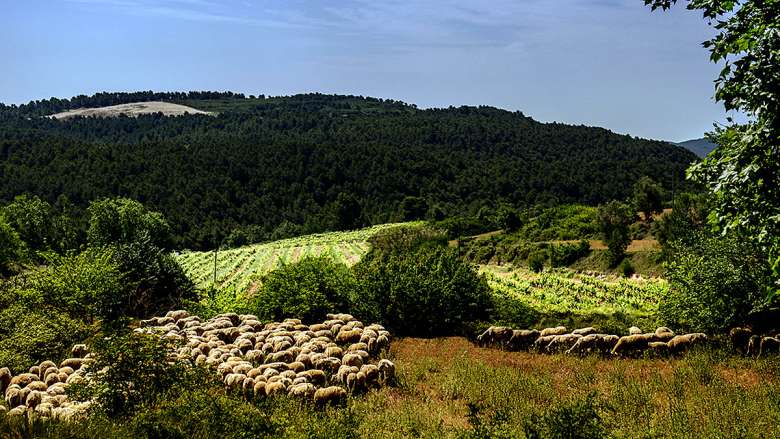 The wines are made with minimal intervention. "We are working with very low SO2 levels. We are also doing some wines without any sulphites at all," says Cusiné Carol. "We believe that drinking wine should be a nice pleasant experience, and also a healthy one."
As well as making Cava, "we put big energy into our still wines. We like to be innovative and to investigate the research, but at the same time, learn from our ancestors." For example, the winery vinifies in stainless steel but, since 2011, also in amphorae.
This isn't some modern fad they've adopted. Cusiné Carol says that in the upper part of one of the vineyards, kilns dating back more than 2,000 years have been found, for making amphorae which the ancients used to ship wine, oil and honey.
Working with the clay vessels has opened up new winemaking possibilities. "We realised that, depending on the amphora type and how the clay was cooked, the wines tasted different."
Climate change is beginning to bite
"When I was a kid, we started harvest by the last week of August, or the beginning of September," says Cusiné Carol . "And now we start two weeks earlier than we did 30 or 40 years ago."
And the region is in crisis from lack of rain. Already, agricultural water usage is restricted; if the rains don't come soon, domestic supplies will be affected, too.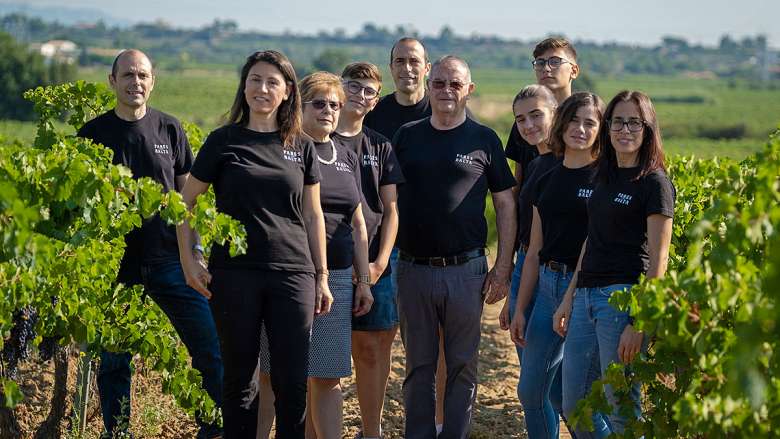 "We don't irrigate, and in the winery we minimise the use of water and recycle it," he says.
All these things combined mean that sustainability is an obsession of the team at Parés Baltà. And as they want to encourage others to be sustainable, they're sponsoring the Sustainable Wine List award of the Star Wine List of the Year Asia 2023. "We have to keep the planet in the best condition possible," he says.
The celebration of Star Wine List of the Year in Asia is a part of Star Wine List's international tour and the winners in the international categories in Asia will move on to compete against the winners from many other countries in the international final in June 2023.
Highlighted wine: Parés Baltà Blanca Cusiné Gran Reserva Brut Nature
Blanca Cusiné is an organic sparkling wine made with biodynamic Xarel·lo grapes, harvested by hand in our own vineyards within the Foix Natural Park mountains, located 50km south of Barcelona.
Blanca Cusiné is made following the traditional method and has a minimum ageing period of 72 months in the bottle.
Xarel.lo is the main grape player in Blanca Cusiné. This indigenous variety is united with two historic varieties in the world of sparkling wines, Chardonnay, and Pinot Noir. All of them take on their own nuances due to the influence of the climate and the terroir of the Les Valls estate. The Pinot Noir is vinified as "Blanc de Noirs" creating a sparkling wine where finesse and elegance speak for themselves.
Read more about Parés Baltà on the estate website here.
Find Parés Baltà wines on great wine lists with Star Wine List Premium.
Premium: Search more than 2000 wine lists in 35+ countries. Download an unlimited number of wine lists.